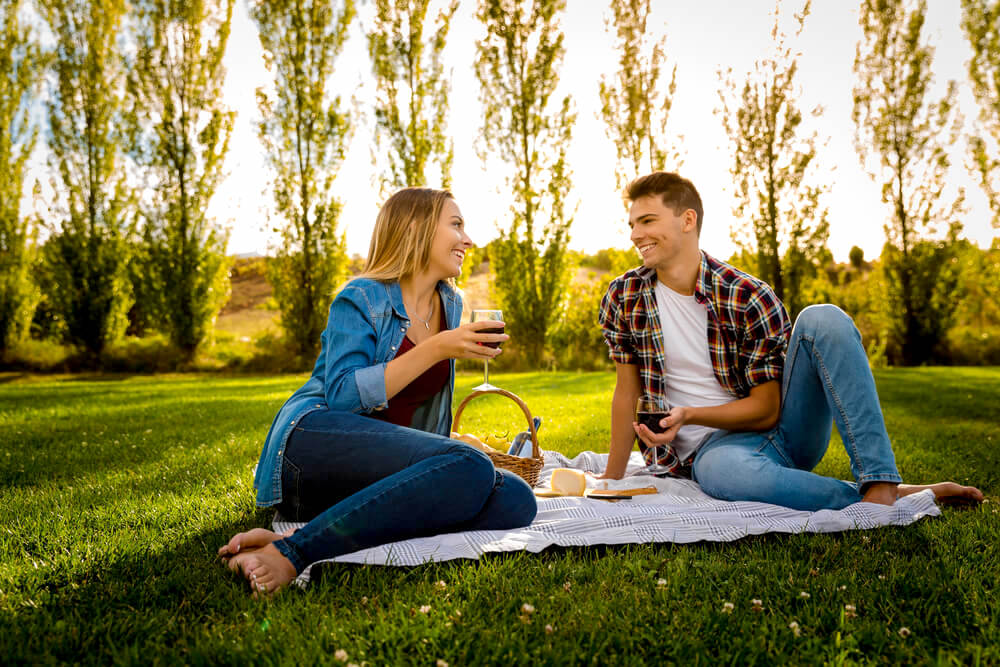 February 14 is the famous day of hearts that people look forward to—or not. Although many people are excited to celebrate Valentine's day with a significant other, it almost always brings in the pressure of spending the day in an extraordinary but often expensive way. 
But here's the good news: you do not have to go the extravagant way all the time! Love is priceless anyway. It is sometimes the simplest gesture of love that makes it unforgettable.
So if you are having trouble thinking about ways to celebrate Valentine's day at low cost, worry not: here is a list of the costless ways for you and your partner to enjoy this day of love:
Go "Unreachable"
This one is probably the first step in every intimate Valentine's day together: no phones, no Internet connection, no messenger, no Viber, and no connectivity. For one day, let go of your social media and professional appointments. Take the time to focus on how you can make this day special for the both of you. 
If Valentine's day is on a weekday and you have no choice but to attend to something, you can always reschedule Valentine's to a day when both of you can entirely devote yourselves to your time together as a couple.
Send Love Notes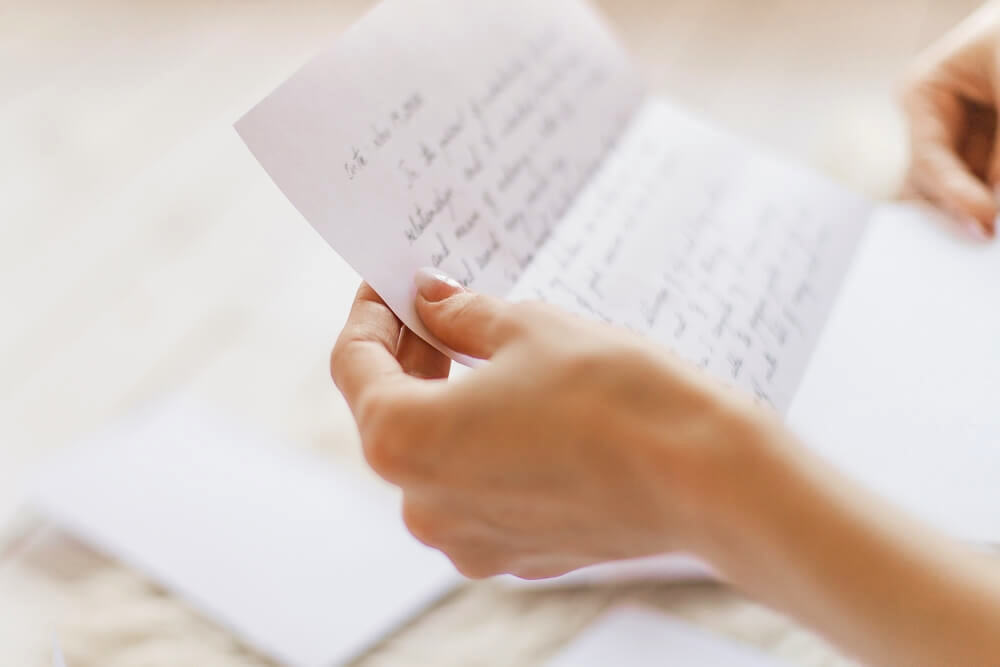 You can prepare for this even a few months before February. Now and then, start writing love notes to your partner. Just speak your heart out; do not worry about the format. You can drop every piece of love note in a jar, a box, or whatever kind of presentation you can think of. Surprise your partner with your creativity! 
Play with Post-Its
Especially if your partner's love language is words of affirmation, this would be a heart-warming expression. Write down how you appreciate your partner—the way they look, their laugh, their speaking voice, the way they take care of you, how they would always think of your happiness, and the like. You can post these on your wall to make a design or place them in random and unusual places to get your partner by surprise.
Take Random Photos
Have a "hidden camera" with you and take snapshots of your partner whenever, wherever. Catch him in the simplest moments—as he sips his morning coffee, eats his favorite snack, or does his work.
You can also opt for the candid shots—those taken from behind while he walks, when he suddenly wakes up from his nap, or even when he sleeps. Gather these and place them in a box, a jar, or a book. Then on Valentine's day, surprise him with your collection of photos. Such an effort never fails to make a person in love smile all day.
Decorate Your Place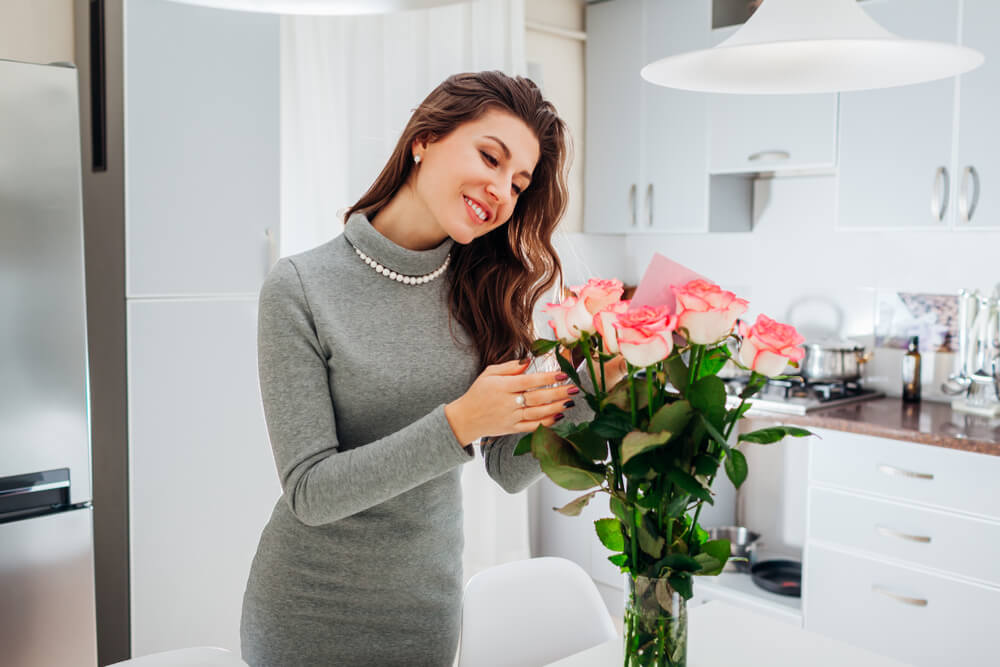 Surprising your partner with balloons, flowers, and other decorations in the room may be cliché, but it never gets old. You may decorate the place with your couple photos that bring you back even to the time your first met. Use your creativity and play with some lights, flower petals, and good background music to make it unforgettable. Fill the area with her favorite things and all sorts of stuff that make her smile—everything that reminds you of your love.
Say It Like You Mean It
Especially if you are not the expressive kind of couple, surprise your partner by being more explicit about your I love you's. Be open about how you appreciate him and how you admire every single part of his persona, even the flaws. Loosen up, give out more hugs and kisses, and hold your partner's hands. It wouldn't hurt to be more open about your love for just this day.
Do an All-Day Movie Marathon
If both you and your partner are fervent movie fans, make sure to download the best ones yet even before February 14. Cuddle up with your partner in your favorite spot in the house, grab some snacks in your pantry or make some popcorn, and go for an all-day, or even all-night, marathon. You can also try movie genres that you have never seen before or go binge-watching that TV series you've always wanted to see but haven't found the time to do so.
Use Your Talent to Express Your Love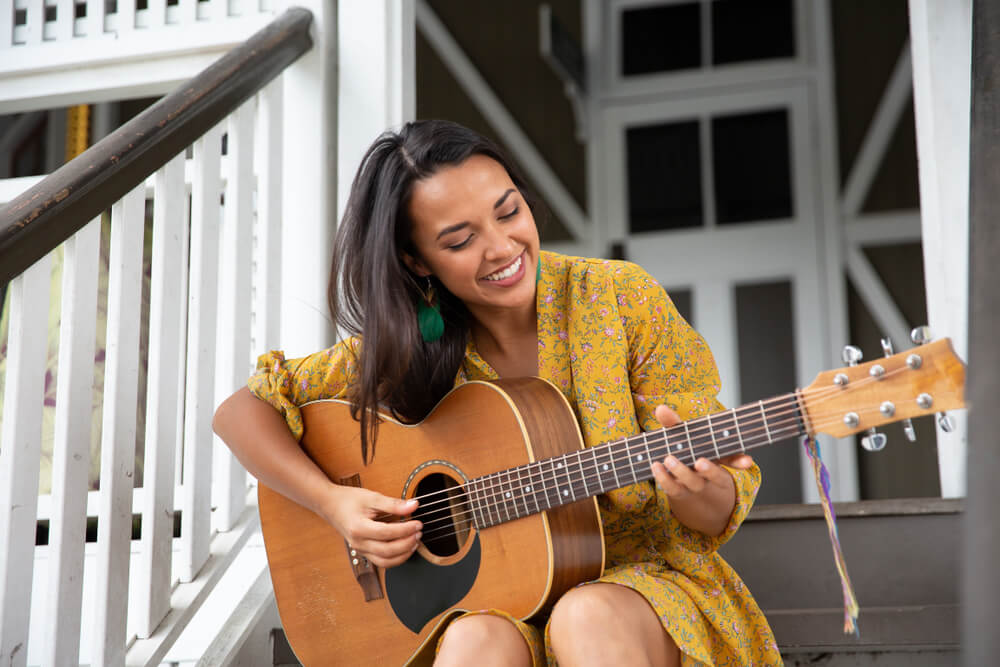 If you love music, you can sing a song to your partner or even create one if you can. If you like writing, you can write a poem or a heartfelt letter that reminds your partner of all the love you are ready to give. If you love baking, you can make the sweetest cupcake that he or she would never forget. When you want to express your love to your partner, remember to be yourself. The best gift is always a part of yourself—what you're good at, your passion, and what makes you happy. 
Think of Plans Together
You can do it like a bucket list. Jot down the biggest dreams and even the small milestones you want to achieve individually and as a couple. That could include your travel destinations for the next five years, career plans, financial goals, and even marriage—how many kids you want to have, what kind of house you want to build, where do you want to settle, and all the like. These will get both of you excited to look forward to what the future has in store.
Look Back on the Good Old Memories
As you browse through your old pictures, you can try making a scrapbook of your fondest memories together. While looking at those good old pictures from your previous moments, it could bring back all the feelings and the jitters you once had. Doing this could prompt you to talk to each other over those memories and see how far you have gone from then on. 
Also, it is not just the photos. As you go through your old stuff, you may be surprised to find old rose petals from your first date or used movie tickets from your anniversary date night. 
Enjoy Home-Cooked Meals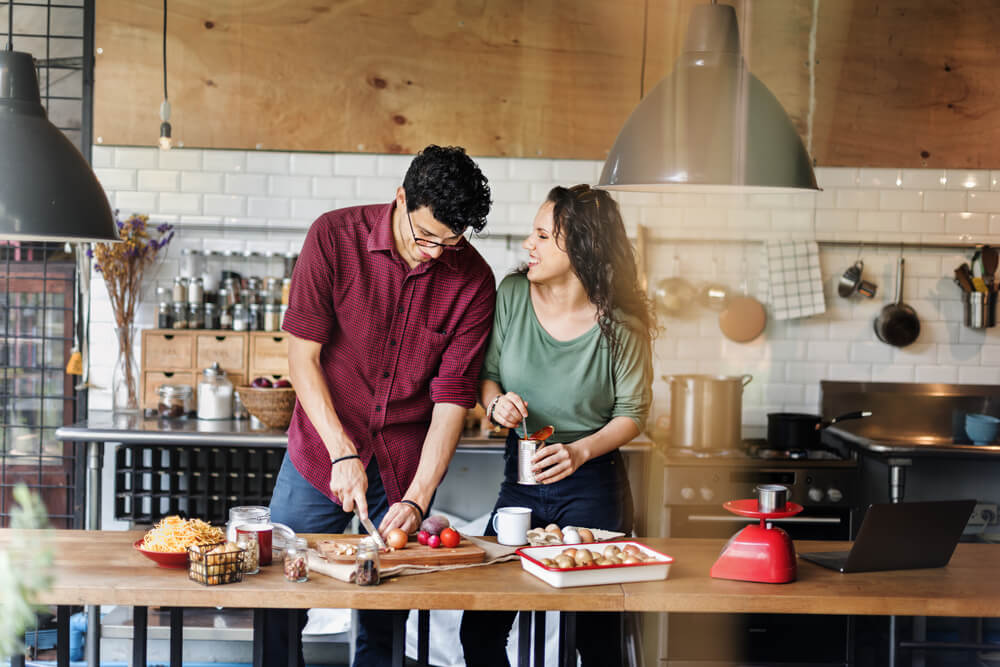 For your Valentine's date night, you do not need to dine at a fancy restaurant or a luxury buffet. Things get more personal and heartfelt when you do it on your own, such as cooking meals for your partner.
You can check out new recipes that you can try for this memorable day, or you can cook that one favorite meal that your partner has always loved. Surprise home-cooked breakfast meals are maybe an age-old love gesture that never fails.
For an even better Valentine's Day experience, why not cook together? This could be a great way to bond while learning more about each other.
Make Music Together
Write a song and sing it for your partner or play instruments while he or she sings. Make your love story an inspiration to create good music. You may also jam to your favorite music and theme songs together. If you are not that musically inclined but you happen to love music, you can make your playlist that you can dedicate to your partner. But really, who cares if you don't have the best voice? Just sing your heart out with your partner! 
Visit the Museum
There are many art museums out there that offer free admission. Try going to a few of them for a possible change in scenery, if you haven't been to museums as much since you were together as a couple. Worthy to note that the interior of these museums look good when captured in cameras so it won't fail you in case you're trying to find a good background for your couple photo. Of course, do not miss the chance of immersing yourself in the art and history that these museums have in store.
Get Closer to Nature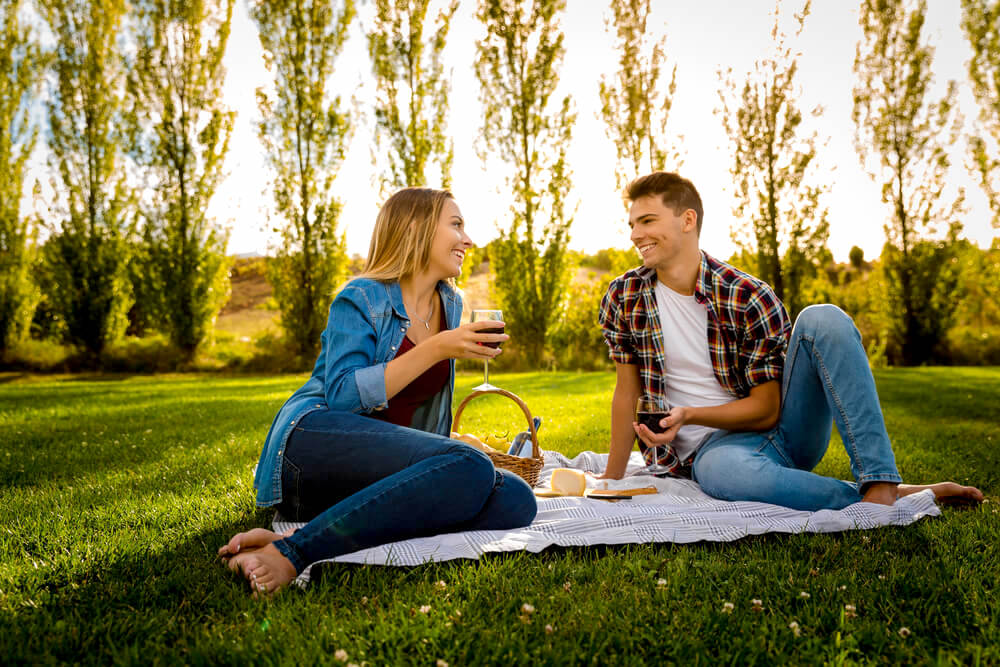 Aside from museums, there are also a lot of parks that do not have entrance fees. Drive with your partner to the best park you can think of and bring sandwiches, biscuits, drinks, and other snacks with you. Find a lovely spot there and have your little picnic. Doing this is a very refreshing way to spend your Valentine's. You get to have a break from the hustle and bustle of the metro to stop and smell the flowers, and it is never as exciting and enjoyable with your partner with you on this immersion in nature's wonders.
Play Indoor Games
If movies aren't your thing as a couple and you enjoy playing indoor games, then you could also go for it. Prepare those card games and board games, together with a bunch of snacks. Nothing beats the comfort and pure joy from just spending the time with your partner, going crazy over childhood games like you used to do, and pigging out with pizza and soda. Oh, sometimes the childish things give us more joy than we can think about. 
Get Active
If you want to be in better physical shape, you can also take the time to play sports with your partner, whatever that may be; say badminton, volleyball, or swimming. You can freely do that in the comforts of your backyard, garden area, open garage, or in the park. 
Many couples do enjoy playing sports together because it builds trust in the relationship and reduces stress levels. When you go on sports activities with your partner on Valentine's, you're not just fulfilling relationship goals but also health and fitness goals all in one shot. 
Return to Your Favorite Places
Spaces become special places when they begin to bear meaning for you and the relationships that you have. So get in your car and drive to all those places wherein you shared your memories and best experiences.
If they happen to be a bit near each other, you can opt for a walk with your partner to these places. In every special place, you can surprise your partner with something special like recreating an unforgettable moment there.
Take a Late-Night Walk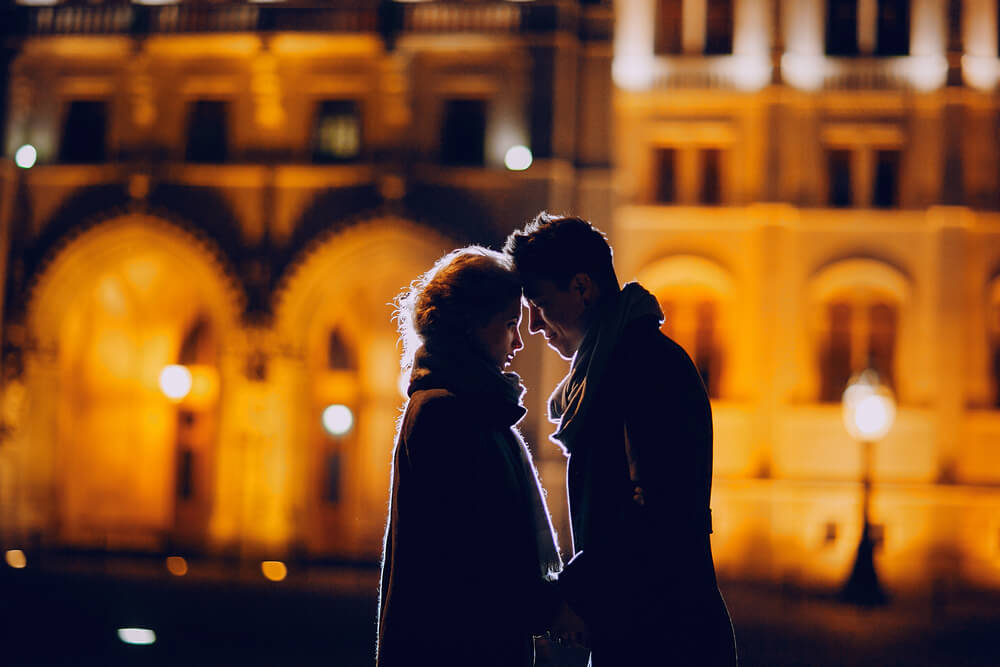 This one is perhaps a cliché way of celebrating Valentine's day for most people as it is probably a very common gesture you see in the movies. Nevertheless, nothing beats the romantic feeling of walking with your partner, holding hands, talking about the smallest things, and just gazing at the clear night sky. You do not need to be in your best outfit; go out there in the comfiest clothes you have. Bring snacks with you too!
Do One Unusual Thing
Been wanting to swim in the pool outside but you have not found the time for no one knows how long? This memorable day is the best time to do it with your partner. If you are a frustrated painter, paint a portrait of you and your partner. 
If you have always wanted to stroll in the park, then go for a drive with your significant other. Valentine's day is meant to fill both of your hearts of experiences that make both of you feel special, so go for the things that you have always wanted.
Wind Down with a Romantic Evening
Of course, you can never forget the finale of every Valentine's day spent together. After spending a long day doing the activities of your choice, it's time for you to rest and spend the night with your partner. We all know it does not just boil down to good night sleep. You know what I mean—red flower petals, romantic scent, and dim lights.
So every time it dawns on you that Valentine's day is fast approaching, do not fret. The expenses of the upcoming day of hearts will be the least of your worries because you can always find cheap and even free ways to celebrate this day. Most importantly, it is still you and your partner's love for each other that makes this day extra special. The single most valuable gift for Valentine's day is the gift of relationship that you and your partner have to cherish and to hold.