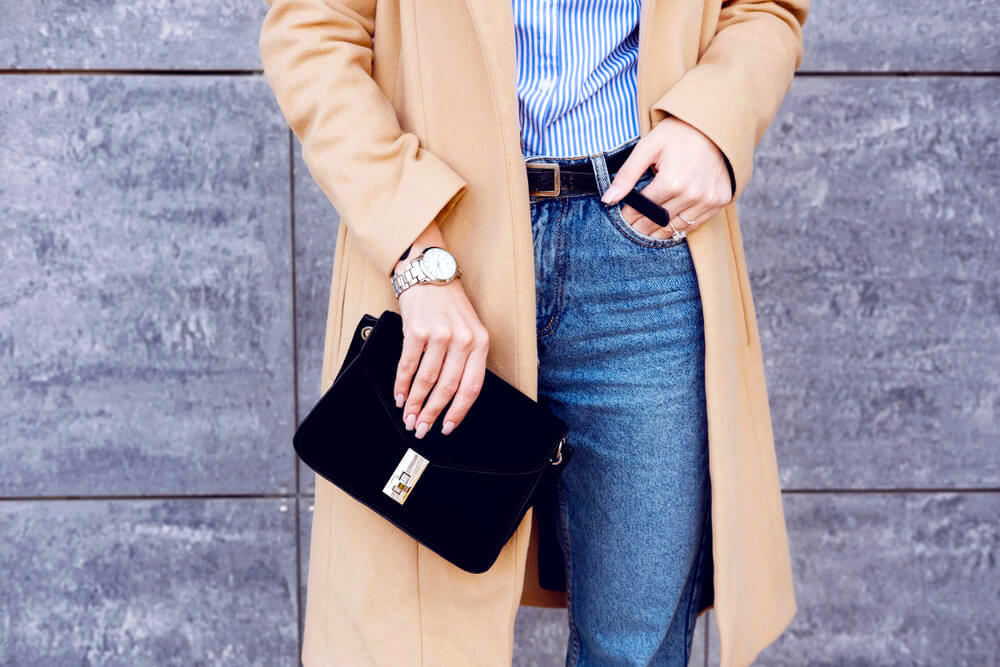 Which are this season's most popular handbags? When it comes to matters handbags, you are either a trendsetter or a trend follower. If your idea is to keep up, it doesn't really matter which one you go with as long as you get there. Notably, celebrities and designers play a significant role in determining what handbags carry the day.
The handbag that you choose to go with and how you wear it speaks volumes about your personality. A designer bag, for example, will be interpreted to mean you are affluent while a bag worn across the body creates a kind of casual look. Are you seeking to make a fashion statement with your current addition?  Choose from this season's most popular handbags below.
Cross Body Bags
https://www.instagram.com/p/Bude_R7nTl4/
As it stands, the popularity of the crossbody bag isn't fading an inch.  The crossbody bag has long, adjustable straps. You can, therefore, wear it over the shoulders or across your body. To ensure maximum security of the bag's contents, the crossbody has zippers and lockable clips.
Since it's accessible to style and fashion-forward, the crossbody remains a darling to many. Do you have a plan to go out on a date with your girls or partner? Pick a crossbody bag in a color that most appeals to you. Colors range from neutral, dark to bold shades.
Totes and Beach Bags
https://www.instagram.com/p/BucHxWyFnRG/
The warmer season is just setting in. You will, therefore, need to give yourself a treat to the sandy or rocky beaches. Alternatively, totes and beach bags are suited for all occasions including your daily use.
What's in a woman's handbag? Both totes and beach bags are quite spacious and can accommodate as much luggage.  Join the most popular handbags bandwagon with a classy tote or beach bag. To match the weather, go for brighter shades like yellow and cognac.
Bucket Bags
https://www.instagram.com/p/BuD6zWmHLIe/
While the bucket bag is not a new idea in the fashion world, it has experienced some transformations since its invention. The Noé by Gaston- Louis Vuitton, is believed to be the first modern bucket bag. The need to transport Champagne in 1939 gave rise to this handbag. The Noé could comfortably carry five bottles.
Bucket bags are among the top fashionable handbags of this season. And no, they are not used for carrying champagne; they have found their way into the women's closets. The bucket bag oozes an aura of sophistication yet it remains so simple to use and pair with other fashion items.
How about a blush, pink, yellow or moss-green bucket bag? 
Wallets and Cardholders
https://www.instagram.com/p/BuVPSHbAkms/
What is the difference between a handbag, a wallet and a cardholder? To Keep your handbag organized and improve its functionality, you need to invest in wallets and holders. You can also choose to show your wallet off alone when there is no need for a handbag.
Feel free to choose from floral, leather, small, or whatever style that fits your preference. Forget the traditional, black and white bags. Experiment with this season's versatile colors such as yellow and blush shades which are ruling the airwaves. The wallets and the cardholders come in handy when carrying cash and credit cards and as such will be worthy investments for the season.
Designer Bags
How much should you spend on a handbag? Do you have some cash set aside? Reward yourself with a lavish, current and most popular handbag. Since designers are trendsetters, you should keep a close eye on design, color, and trend. This is because they inform what direction is next.
The downside to designer handbags, however, is that they cost a fortune. It's even worse when you get duped into buying imitation. You end up paying heftily for low quality, non-durable bags.
To avoid falling prey to fake designer bags, scrutinize the bag for the following;
Misspelled designer names, any

misspellings

on the handbag are not the designer's fault. There are high chances you are trading a fake product. Some of the top handbag designers are

Louis Vuitton, Gucci,

Givenchy Antigona, Saint Laurent, etc.

Different place of manufacture listed. First, identify the designers' manufacturing premises. Any other area of production listed on his/her products is a warning bell.
Counterfeits may alter some details; how many pockets does the original bag have? Avoid one whose number of pockets is more or less than the original handbag. A copyist may also replace a zipper with kissing lock or put none at all.
The material that makes the bag, if you intend to buy a Louis Vuitton, it's important to note that, not all their bags are made of leather. Additionally, their leather is of high quality. Any bag whose leather is sticky, hollow or oily, is counterfeit. The original on the other hand is dry and dense.
Quality of the lining, designers handbags whose lining shades differs from the original, is a counterfeit.
Serial numbers, does the bag have a serial number? Call the manufacturer and ascertain whether it's legit.
Vintage Burberry Checked bags
https://www.instagram.com/p/BuMDeQdleN4/
You'll love the oversized, irresistible, old Burberry checked bags especially if you walk around with most of your life in a bag. Do you like matching your wardrobe with the same handbag pattern? The Burberry bags offer you nothing short of that. Match the bag with shoes, scarves, etc.
Boxy Handbags
https://www.instagram.com/p/BO4YDzegmtT/
The handbag graced the 2019 spring runways.  The boxy bags are here to stay. They are edgy, classy and less bulky. Are you seeking to travel light? The designer produced the fashionable, boxy handbags with you in mind.
Boxy handbags are available in a wide range of colors and sizes which gives you plenty of options to choose from.
J.W. Anderson Shoulder Bag
https://www.instagram.com/p/BioS0DOhp53/
This latest shoulder bag from J.W. Anderson is one of the most popular designs on women's arms. The bag has a perfect finish and gives you some class. You will love it for its simplicity and uniqueness. If you like rocking in black? The purse is available in black color.
Head over to the stores and get some assistance with choosing the right strap length depending on your height and where you want the bag to rest.
Chloe Tess Small Leather Suede Shoulder Bag
https://www.instagram.com/p/BooHD4wnB-t/
You can never go wrong with Chloe's shoulder bag. The not-so-big bag is unique in design and light in weight but has still managed to be amongst this season's fashionable handbags. The versatility of this designer item, let's you pair it up with almost any clothing.
Wooden Bag
https://www.instagram.com/p/BuJ5mPLFF40/
nHas it ever crossed your smart mind that one day you will be wearing a wooden bag? Yes, it's a reality now. There is this well-furnished irresistible wooden bag that is sweeping votes this season. The one of a kind bag is first unique and also a bold fashion statement. If you are looking for a bag that will definitely set you apart, this is the way to go.
Straw Bag
https://www.instagram.com/p/BtoSyvzHt3X/
Straw bags give you just the right mix of creativity and fashion. The designs and varieties have only gotten better with time. With careful selection, you can pair up a straw bag with your classy, casual or even beach wear and still stand out from the rest. The famous handbag which can come in varieties of color is uniquely woven to give you many years of service. Carry the straw bag around and spread this trend that is not fading anytime soon
The Big Checked Bag
https://www.instagram.com/p/6NSXaCFyBJ/
The bag has a capacity larger than your average handbag. Additionally, it still is a fashion statement. Pairing the handbag is an easy task due to its variety of color. Owing to these features the bag has won the heart of many to become a famous handbag.
Ted Baker Handbag
https://www.instagram.com/p/BuQzmOfFSBI/
What informs your choice of a handbag?  Do you love fabric inspired fashionable items? You won't go wrong with the Ted Baker handbag. The fabric-inspired bag is not only unique and classy but also affordable.
The Ted Baker Handbag is suitable for all events and has a considerable capacity to cater for your light travelling needs. The Icing on the cake is that though manufactured in India, the unique, durable, beautiful, signature piece can be shipped to your specific location.
Canvas Handbag
https://www.instagram.com/p/BU9tIngA14H/
Are you looking for a handbag to match your casual look? A canvas handbag is your best fit. The versatility of the canvas bag will make it your go-to-bag irrespective of what time you are leaving the house.
Canvas bags come in varieties of patterns and colors ranging from light to dark ones according to your choice. Most popular handbags are not necessarily costly, if you are working with a low budget, don't you hesitate getting this long-lasting canvas bag.
Animal Print Handbag
https://www.instagram.com/p/5-bdQQsmgF/
For several decades, animal print has dwindled out only to come back bigger and better. Fortunately, it's not just about leopard print anymore. This season, you can experience more variety in color, size, texture and even style. Whether you are looking for spacious, small, simple or classy, you can always find something to help you include some 'wild print' into your wardrobe.
Quick Tips for Choosing the Right Handbag
While all the above bags are trendy, not every one of them is right for you. Depending on your preference of color, size and budget, it is necessary that you choose the right one. So, how do you land on the perfect handbag?
1) Search for Quality Bag
Unlike a dress, you can re-wear a handbag consecutively. Settle for the best quality that you can afford. This way you will get a durable bag which will serve you for longer.
2) Choose Leather
Leather gets better with age; you just can't argue with that. You are likely to have better experiences with your old leather bag than with others you bought recently. On the other hand, you may never regret choosing a leather bag.
3) Select Neutral Colors
Bold colors are limiting compared to black, nude, and grey which match with anything. The neutral shades complement your different personalities, pieces, and styles. So, whether you clad in dresses or a pair of denim, neutral-colored handbags will fit.
4) Go for Structured
A structural handbag beats all the rest since it can stand the wear and tear to which it is exposed daily and still maintain its shape. Geometric, organic and linear handbags tend to sag faster are therefore less durable.
5) Choose Small Logos
Everyone is obsessing over designer bags, aren't you? Big designer logos, however, kill the vibe in the statement items. To keep it chic and classy, opt for famous designer labels with a small subtle logo that blends to give the bag a radiant look.
6) Minimalist Hardware
Don't fall to the temptation of excessive, flashy, hardware most of which is nagging. Some of the chains and studs keep falling off for the simplest reasons. Secondly, a minimalist hardware handbag is easy to clean and manage.
How to Help Your Handbags Last Longer
After making your choice, the difference between a great experience and a really nasty one may be determined by how well you use your handbag. Here are a few pointers on the right use of your handbags:
The weight of your bag should not exceed 30 pounds.
Leather may be durable but when it comes down to weight, nylon and canvas are lighter.
Keep alternating the purse from one shoulder to another, to prevent a pull down on your body.

Rid your bag of items you haven't used in the last one month.

Often spot clean your bag with a warm wet rag to prevent germs buildup from places such as restroom floors, salons, and restaurants.
Keep healthy snacks and some doses of pain killers in your bag.
Fashion and trends keep changing and handbags are not left behind. While new inventions are being made each day, older ones keep on making comebacks, providing you with plenty of choices to play with.
Luckily, when it comes down to what is trending, the varieties cut across different categories of size, style and cost among other factors. If you want to rock a popular handbag this season, the above list gives you a place to start.