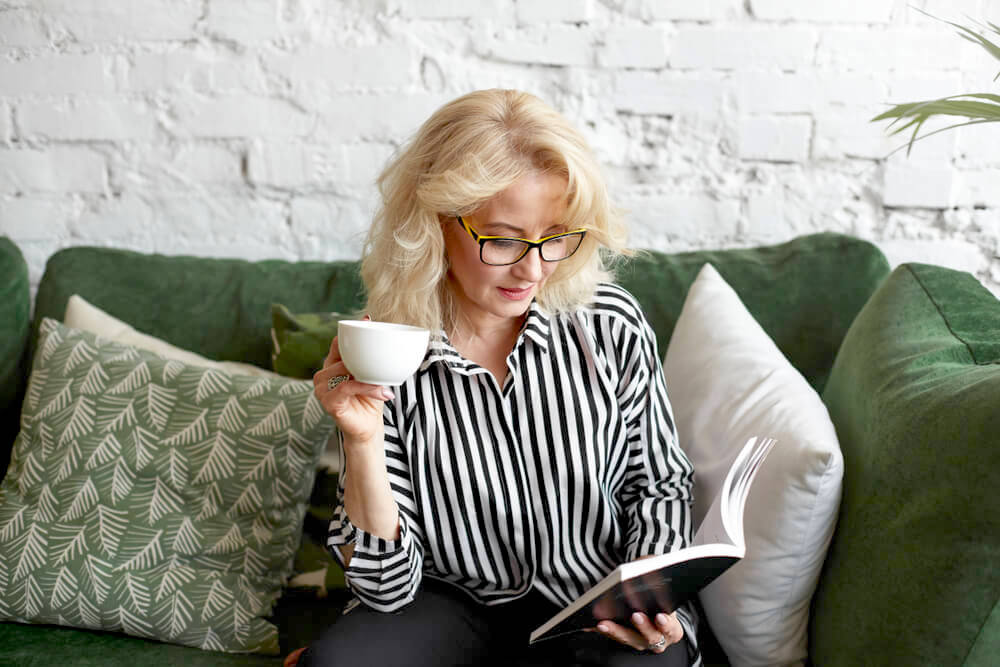 Reading is a healthy and beneficial activity to your brain. To feed your brain with new and improved ideas as well as new perspectives, you need to indulge into some of the bestsellers. These are the books which have slipped through critical cracks and attained critical acclaim even from very grouchy critics.
Besides being bought by the masses continuously, the most successful people in every industry have made a point of reading some of these books through their success journeys, well, except maybe those in the entertainment industry.
Below, we have a list of diligently selected must-read books. Have you read these bestsellers? Chances are that you may have read one or two, but probably not all of them. Whether you want to inspire yourself, get new ideas, tease your imagination, improve your cultural knowledge, become a better writer or reduce stress, this cocktail of books has got your back. We have also gone ahead and included ratings from Goodreads, one of the best book rating sites.
The 48 Laws Of Power
https://www.instagram.com/p/BuHHBu2ABoz/
Author: Robert Greene
Best Seller Category: Society and Social Sciences
Year: 1998
Goodreads Rating: 4.3
To learn and master ultimate control, you need to read this New York bestseller, the first book by Robert Greene. It has received critical acclaim for being a definitive manual, a product distilled from the best philosophies to help you be a winner. It is best for people who want to improve their ambitious behaviors and be at the top. The rules show you how to manipulate and authentically bait others for your success.
This bestseller's most passionate fans are inmates and celebrities; you can't talk about this book without mentioning people like 50 Cent, Busta Rhymes and DJ Premier among others. You are also likely to hear it being mentioned in songs by Jay Z, Kanye West and Drake.
Its fantastic stories are very applicable to many situations that you may find yourself in. It has very direct rules that are said to help you achieve anything from anywhere. Some interesting rules include "Use selective honesty and generosity to disarm your victim" and "So much depends on reputation, guard it with your life"
Having been highly criticized and loved in equal measure, the book has literally flown off the shelves and garnered itself a cult following. Grab a copy and find out why it was banned from US Prisons.
The Book Thief
https://www.instagram.com/p/BuBVnR9gzLA/
Author:  Markus Zusak
Best Seller Category: Historical Novel
Year: 2005
Goodreads Rating: 4.4
This book is a work of fiction written by one of the best Australian writers called Markus Zusak. Here is the best thing about it; it is written in a way that crosses the age divide. The story can relate to both the young generation and adults.
It has a somber theme, bringing a fresh perspective in Holocaust literature and even more interestingly, it is a story told by death itself. Wouldn't it be intriguing to get death's perspective of everything? But it's not all death in there; there is a story to tell, and it's told against a back drop of the Nazi Germany.
The main character is an adopted girl called Liesel. Her German foster father Hans Hubermann had hidden a Jew called Max Vandenburg. Max's father saved his life during the First World War.
The experience of Liesel's brother dying on a train makes her get obsessed with books and death. After she steals her first book, The Grave Digger Handbook during the funeral, her passion for stealing books becomes stronger.
Liesel reads the book to a sick Van till he finally recovers. This is attributed to the power of friendship through reading. Liesel meets Rudy Steiner who has a crush on her. Their relationship builds and they start stealing books from the mayor, as a kind of protest against the Nazi regime.
The book soared to the top of the New York Bestsellers list and stayed in this list for over 200 weeks.
For a good reading on work of literary fiction, you've got a winner here.
Business Adventures
https://www.instagram.com/p/BhPQ4E0hz8Y/
Author: John Brooks
Best Seller Category: Business & Finance
Year: 1969
Goodreads Rating: 4.3
This book is considered the business bible to becoming a billionaire. It is a quality business guide. Its examples are based on the 1960s Wall Street but their relevance covers modern business, markets, products, and organizational communication.
Bill Gates and Warren Buffet, some of the richest business tycoons ever, have expressed their admiration and love for this book. In fact, it is Bill Gates' favorite business book
By detailing 12 key business moments in the American industry, the book helps you to learn how people deal with different situations, their course of action and their mistakes.
It takes each moment and shows you the solutions and lessons learnt at every stage to not only reflect their relevance then but also their application into today's corporate life.
This book should be a good read to you if you are a manager. An example is a lesson learned from copy machines company Xerox – 'don't rest when ahead of your competition even if your revenue seems big and unbeatable at the moment'.
A Man Called Ove
https://www.instagram.com/p/BuOU0iGn8ow/
Author: Fredrik Backman
Best Seller Category: Fiction Literary
Year: 2015
Goodreads Rating: 4.35
This charming book, from Fredrik Backman a Swedish author, will show you how interacting with new people can make you change and evolve. It tells of a tale of an Old man called Ove. He is a grumpy and stubborn man who is left homeless after his wife Sonja dies.
Ove is a strict routine man who gives no room for compromise. This leads to his surrounding neighbors calling him the 'bitter man from hell'.  As an example, on a typical morning, he wakes up and checks if his cars have been stolen.
All of these changes with disruption brought by an Iranian refugee called Pervaneh and her family. This breaks his staunch principles. Parvaneh and her family have bubbly characters; they are a charm that Ove can't resist. In addition, they have a cat which Ove gets to care for a lot. With time, the family influences him so positively that he eventually gets over Sonja's death.
If you are going through a hard time or grieving, this book is a handy companion. It will help you in your journey back to self-discovery. It brings out moments of love and the sense of a community both of which interact amazingly.
This Is Marketing
https://www.instagram.com/p/BpnT8vNFV9K/
Author: Seth Godin
Best Seller Category: Business & Finance
Year: 2018
Goodreads Rating: 4.11
Seth Godin is a marketing genius who has helped businesses and individuals learn how to properly market their products and services. He has achieved this by writing over 15 bestselling books, lecturing and also writing on his blog.
This book is a single package that includes all strategies and skills he has acquired in his whole life. It was released in 2018, and is the modern marketing manual for your business.
He explains everything in jargon-free writing in this book. Some of his strategies such as purple cow have become part of the mainstream business language.
If you have a business or you are looking to increase your revenue through marketing, reading this and applying the tricks therein will put you on the right track.
The Diary of a Young Girl
https://www.instagram.com/p/BuEokrFhTj_/
Author: Anne Frank 
Best Seller Category: Historical
Year: 1947
Goodreads Rating: 4.12
What can happen when hate prevails in the world? Well, this book which gives a personal account of Anne Frank during the Holocaust, show us exactly what we can expect. It is an eloquently elaborated experience of a Jewish girl during the Nazi regime in the Netherlands.
Anne started writing her dairy when she received it from her parents as a gift, it was her birthday. When her family was forced to hide, she kept an account of everything, expressing her feelings, thoughts, and fears in the dairy.
Their hiding place, referred to as "Secret Annex" was raided and every document she wrote was left behind. These documents were later recovered and handed to her father Otto Frank. They were later published, and the diary helped other people understand how dehumanization affected the Jews.
Reading this book will help you understand different cultures, people and the negatives of discrimination. It also will help you to be strong in the face of such adversities. The book has been translated to various languages like English and German.
The Life-Changing Magic Of Tidying Up
https://www.instagram.com/p/BsVqTXGAb1T/
Author: Marie Kondo
Best Seller Category: Non-Fiction Self Help
Year: 2015
Goodreads Rating: 3.8
Marie Kondo is a popular organizing consultant as well as a book writer. She helps people remove clutter from their lives, which translates to more joy. Simply put, she is a celebrity of tidiness in Japan.
Her practices follow an ancient group called Shakers. Their beliefs and cultures revolved around cleanliness. As a matter of fact, they coined "Cleanliness is next to godliness" phrase.
She is so good at what she does that when she started out, she had six months of appointments filled out. Eventually, she wrote this book. Since she commands long waiting lists, a good way to get her tricks is by reading this book. When you read this de-cluttering book and start implementation, you will start seeing the effects of her work immediately.
The book is short, but her methods are super transformative. In addition to organizing your things, the book also helps you to intentionally make choices on the things you need to keep in your life. This will change your perspective, ways of living, and thinking. Take the first step to de-cluttering the environment around you by getting yourself a copy.
The Da Vinci Code
https://www.instagram.com/p/BuA8H9ygyRB/
Author: Ron Howard
Best Seller Category: Fiction Thriller
Year: 2003
Goodreads Rating: 3.8
The book is simply one of the best works of art; it can best be described as a brain thriller. It has so many satisfying twists that you will just love the pulse-racing attributes of its story. The book begins with the murder of the curator of the Louvre Museum in Paris called Jacques Sauniere. He is the Grand Master of an ancient secret society. Before he dies he leaves behind a cryptic message.
His granddaughter called Sophie Neveu and a Harvard professor called Robert Langdon are called to decipher the message. What they find are links that threaten the very existence of Christianity.
Sophie and Robert have to find these pieces of evidence in England and Paris. Meanwhile, they are being chased by the police. It is fictitious but the author claims that the story is true. We may never get to know.
The novel became so popular that they actually made a movie for it. But to be able to enjoy and feel the fragrance of this pure genius work of Dan Brown, just buy and read the original work. The hoops and twists will keep you captivated and finally satisfied
The Alchemist
https://www.instagram.com/p/Bs3FXajntfM/
Author: Paulo Coelho
Best Seller Category: Fiction Fantasy
Year: 1988
Goodreads Rating:  3.8
This masterpiece which revolves around a shepherd called Santiago became one of the bestselling books in history. The boy wants to find the best of treasures in the world but his journey brings experiences that are so rich in wisdom instead. The experiences will teach you about self-realization, evading critics, understanding your obstacles and working towards your dreams.
Are you a person who doesn't take risks?  Do you fail to commit to your decisions? Do you make halfhearted choices?  Do you love attention yet fear rejection? Do you just want things easy and you aren't motivated? If you answered yes to most of these questions, then this is definitely the book to read. The inspiration inside is life-changing.
The young shepherd sells his sheep to go and find treasures apparently located in Egypt. However, what he learns through the journey across the Arab desert turns out to be more valuable than what he was going to look for in the first place.
The power of this book is how the author uses Santiago's story to bring out the negative behaviors that can prevent you from fulfilling your full potential.
How to Win Friends and Influence People
https://www.instagram.com/p/BqHn-UAnyKs/
Author: Dale Carnegie
Best Seller Category: Non-Fiction Self Help
Year: 1936
Goodreads Rating:  4.2
This book by Dale Carnegie, a former salesman, is one of the best self-improvement books you will ever find. The development tips in this book make you become more efficient and effective when dealing with people. This can be in any context; from family, friends and even business acquaintances.
It has specific stories and examples which show you how to win friendship, loyalty, and influence, without forcing things.
While the book is quite aged; you will be surprised at how relevant it is to the modern times. Besides this, it has been reprinted severally with the help of Carnegie's wife, Dorothy to include modern examples of life changing experiences by people who have applied its principles.
Warren Buffet read this book when he was just 15 then went on to become one of the most successful entrepreneurs. He credits his life's transformation to Dale Carnegie's book.
As humans, we get better by learning. Reading gives you that opportunity. Indeed, the quote "Reading is essential for those who seek to rise above the ordinary." By Jim Rohn holds true; get one of the above page-turners and start rising above the ordinary.