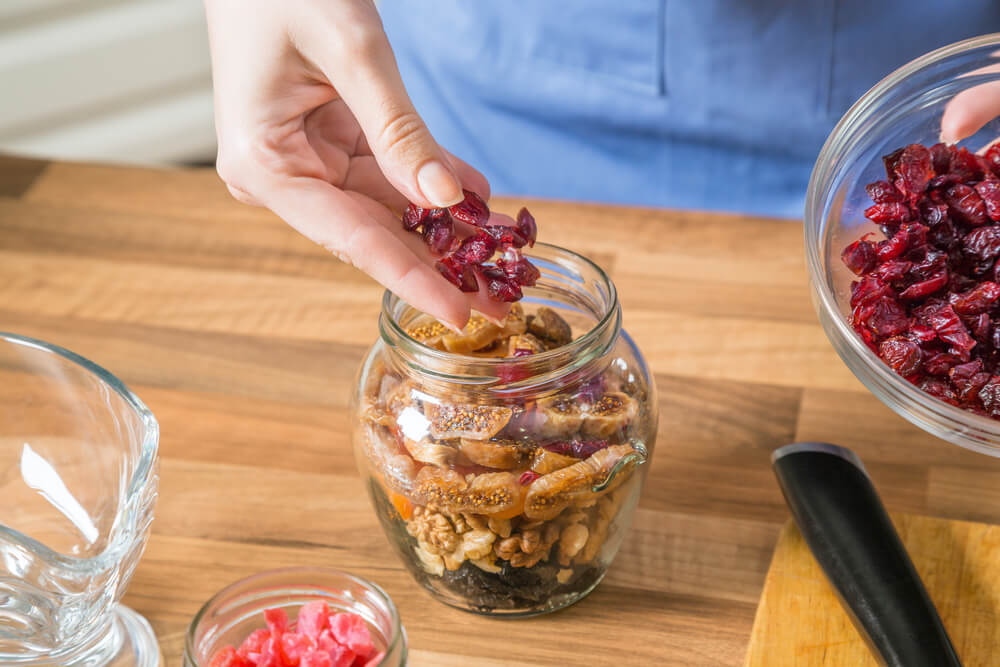 Ever wonder why they use the word "nuts" to mean crazy? Nuts are a perfectly sane food. They're a part of a balanced diet, how could they be a euphemism for mental imbalance? Why not say someone goes chocolate or Red Bull? Both have a much greater effect on our mental state.
What nuts do have a pretty wonderful effect on is your skin. Nuts make up a big part of the protein in the food pyramid and that can have an impact not only on your diet but on your skin as well. Protein is a building block of muscle, cartilage, skin, hair, nails, and blood. Our body uses it to repair tissues. Eating a high protein diet fortifies collagen levels and makes skin less prone to wrinkles and scarring.
What Is Collagen?
Got collagen? Nuts do, and If your skin has elasticity, it means you do too. Collagen is the cement-like material that, along with elastin, forms the connective tissue in your body. As we age, our collagen levels decrease and are replaced very slowly. When the skin begins to sag, it's usually a sign that you've have lost collagen.
Fortunately, we have a very sane food like the nut to hold it all together. The protein in nuts contains the collagen that helps to repair our connective tissues and keep skin from losing its elasticity. Some of the best nuts for the skin include the walnut, peanut, brazil nut, chestnut, pistachio, almond, and hazelnut: not specifically in that order.
Brazil Nuts
Ever wonder why the Brazilians have such perfect skin? Probably because of their access to Brazil nuts.
These exotic nuts are exotic. They come from the Amazon forest, mostly in Bolivia and Brazil, and you'd probably have to go Amazon to get them. Just prepare to pay for shipping. These nuts are known for their large size (about 1.5 to 2 inches) Hopefully, you have Prime.
Besides their large size,  Brazil nuts are also known for their large level of selenium. In fact, Brazil nuts have the highest selenium content of all foods. Selenium is an antiviral antioxidant that targets everything from acne to cancer. It also aids in the creation of glutathione, a neutralizer of the free radical that destroy healthy skin cells and cause acne.
Additionally, Brazil nuts are a tonic for dry skin. Nutrients such as zinc, vitamin E and Omega-3 fatty acids found in Brazil nuts keep skin moisturized and are effective against eczema and psoriasis.
In fact, the omega-3 fatty acids found in brazil nuts are not just good for the skin, they're also great for your general health and physical wellbeing!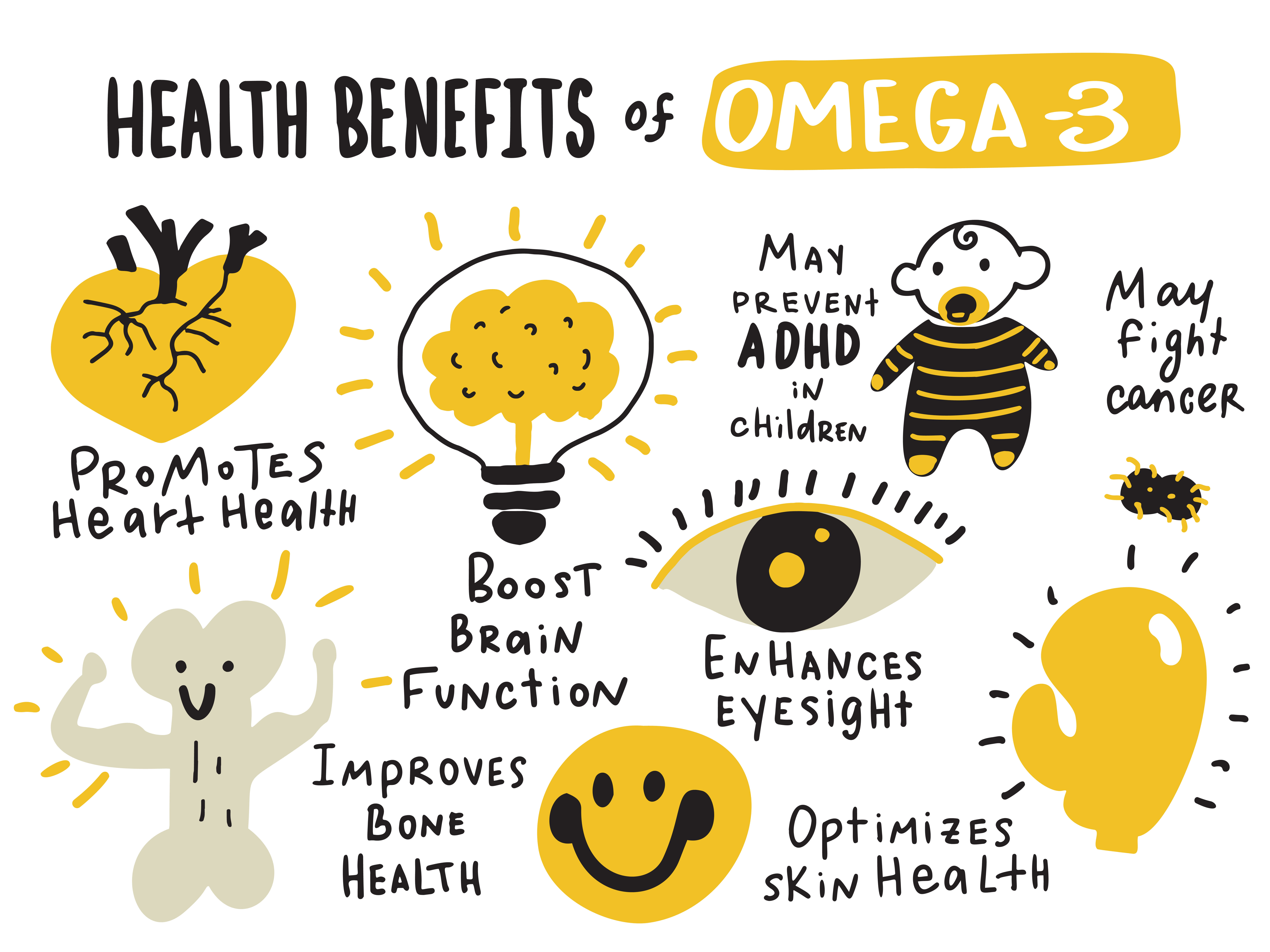 Walnuts
The walnut may not be the most popular nut of the family. It's certainly not the go-to candy bar ingredient. It most often makes appearances in Mediterranean salads and it does make a mean biscotti. Shout-out to Ben and Jerry for including it in their Chunky Monkey Ice Cream (banana ice cream, chocolate chunks, and walnuts – yes, please).
If only people knew how good they were for their skin, we'd probably find it in a lot more recipes. Besides protein, walnuts get their skin superpowers from their B complex vitamins and antioxidants. Vitamins E and A fight free radicals while the stress-reducing vitamin complex keeps worry lines at bay. 
Walnut oil can also make a very effective moisturizer and is known to reduce dark circles and puffy eyes. Rub it on before bed and let it work its magic.
Peanuts
Why did the M and M company choose these protein-packed pearls to enrobe in chocolate? Most likely because of how good they are for your skin. Just kidding, it's more likely due to their popularity but we can dream.
If you are one of the majority of nut lovers who dream in peanuts, it will probably please you to know that they are the most protein-packed nut and have a laundry list of skin benefits. See laundry list below:
Peanuts
Increase blood flow for healthy glowing skin

Contain Vitamin C which helps maintain elasticity

Have Vitamin E, which prevents oxidation of cells and protect it from UV rays

Are full of magnesium and zinc, which act on acne-causing bacteria

Contain Beta-carotene which aids in the growth and repair of tissue
Now that you know how wonderful peanuts are for your skin, go celebrate with a peanut butter and jelly sandwich. (You can also use peanut butter as a mask, just avoid going outside or getting too close to your dog)
Chestnuts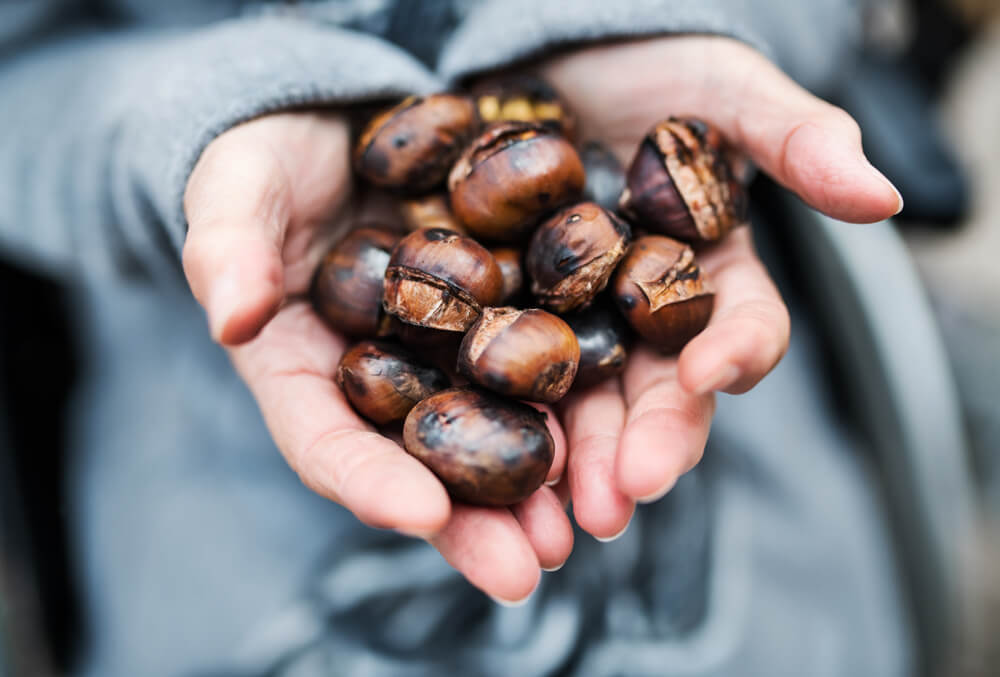 Chestnuts may be hard nuts to crack, but they're definitely worth the effort. These babies contain fat soluble B vitamins that break down protein carbs and fats, enhance brain function, and promote healthy skin.
Their high levels of vitamin C, ellagic acid and gallic acid defend skin against the aging effects of free radicals. By bringing down the level of  LDL or "bad cholesterol," chestnuts discourage plaque buildup, ensuring elastic and healthy skin.
Pistachios
Here's a reason to feel less guilty about that pint of pistachio ice cream you consumed last night. You haven't just eaten four cups of pure decadence, you've also got a healthy dose of vitamin E and selenium. That means your skin will grow elastic and your acne will disappear (well maybe not quite disappear, but it should clear up a bit). Pistachios keep insulin levels low – high insulin is a known acne trigger. Selenium partners with Vitamin E to decrease inflammation and target dark spots on your skin.
They are chockful of monosaturated fats and protein, so your body burns them rather than storing them,  so don't worry too much about the ice cream. Half an hour at the gym should do the trick. And for the next time: Ask not what your pistachio ice cream can do to your hips, ask what it can do for your skin.
Almonds 
Sometimes you feel like a nut, right? Almond Joys are a joy, especially for your skin, although eating almonds on a salad is a more healthy choice (and less likely to cause breakouts). They're also the second most popular nut after peanut, but with all due respect, almonds do rate a lot higher than peanuts when it comes to salads. 
However, no matter how much we enjoy eating them, it is their oil that is most commonly used to treat skin. The secret is in the fatty acid. Fatty acids serve as natural emollients for skin, drawing moisture from the air and locking it in, forming a protective barrier for the skin.  Emollients are effective against skin conditions, such as psoriasis, eczema, and acne.
And by the way, don't let the word oil fool you. The oil in almond oil is not the same as the oil in your skin. Read that as it doesn't clog pores. In fact, almond oil actually dissolves sebum, leaving pores open. Its natural exfoliating properties promote cell turnover by ridding the skin of dead cells and stimulating the growth of healthy ones.
No matter how much more popular peanuts are then almonds, they never really caught on as a topical application. Apparently, people are not too keen on the idea of spreading half a jar of peanut butter on their faces rather than their sandwiches.  Almond face masks,  on the other hand, took off spectacularly. Here are some almond face mask recipes to put a little protein power in your punim.
Skin Lightening Almond Milk Face Mask:
Ingredients:
1 tablespoon almond powder

2 tablespoons raw milk
Directions:
Mix both ingredients in a bowl until you get a thick pasty consistency. Wash your face with lukewarm water and apply to face and neck. Let sit for 20 minutes. Rinse with lukewarm water.
Milk, Almond and Grounded Oats for Glowing Skin
Ingredients:
2 tablespoons almond

1 tablespoon ground oats

3 tablespoons almond milk
Directions:
Mix ingredients in a bowl until you have a thin and lump-free paste. Before going to bed, clean your face with rosewater using a cotton ball. Apply mask to your face and let sit for 20 minutes, or leave on overnight. Rinse using lukewarm water.
Hazelnuts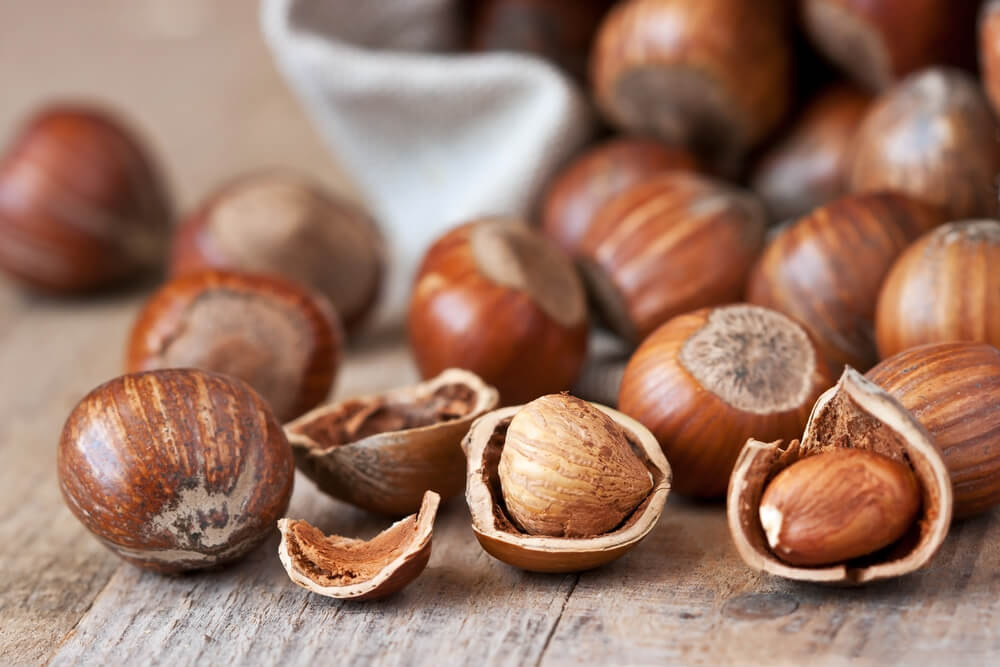 Need an excuse to eat those addictive hazelnut-filled Ferrero Rocher candies? Now you have six. Here are six ways in which hazelnuts benefit your skin:
1) Hazelnuts Prevent Premature Aging
Did you know that a cup of hazelnuts provide 86% of the daily recommended amount of Vitamin E? How many Ferrero Rocher candies do you think you would have to eat to make that number? Better off not finding out. The powerful antioxidants like Vitamins A, C, and E in hazelnuts fight free radicals in our bodies, preventing them from doing damage to our skin cells.
2) Hazelnuts Keep Skin Hydrated
The Vitamin E in hazelnuts contains essential fatty acids that keep skin moisturized, reducing the risk of various skin conditions, such as eczema, psoriasis, and acne.
3) Hazelnuts Protect Us From the Sun
Don't abandon your SPF 50 just yet, but the antioxidants in hazelnuts do reduce the effects of the sun on our skin by combatting the oxidative dangers of UV rays.
4) Hazelnuts Keep Skin Healthy
When the antioxidants in hazelnuts get to work, they can minimize the risk of skin cancer, and help reduce the signs of aging, such as dark spots, wrinkles, fine lines and all the rest of the usual suspects. Vitamin C in hazelnuts plays a big role in the synthesis of collagen, the protein which gives our body structure and keeps our skin elastic. (see above).
5) Hazelnuts Keep Skin Smooth
Is hazelnut your go-to flavor of moisturizer?  If not, maybe it should be. Hazelnut moisturizer not only keeps skin moisturized but soft and smooth as well.
6) Hazelnuts Help Prevent Acne
Can hazelnuts actually win a face-off against the pimple? Probably not, but it can break up the sebum in your skin, leaving pores unclogged and making skin less prone to acne.
Macadamia Nuts
Making their way from the subtropical and tropical regions of Hawaii and Australia to your local Target, macadamia nuts may be nature's best-kept beauty secret. In fact, if people knew how beneficial macadamia nuts were to their skin, Mauna Loa's stocks would skyrocket.
Macadamia nut oil is packed with so much fatty acid it would be hard to fit more of it into the bottle. It's a lightweight oil with a chemical profile similar to that of the skin's own sebum, so it's simpatico with your skin. That means your skin will absorb it easily and use it efficiently.
Macadamia nut oil contains:
Palmitoleic Acid

: In fact, 16% to 25%, putting macadamia oil at the top of the charts for palmitoleic acid content. Palmitoleic acid is already present in our skin. As we age, our skin becomes depleted of this acid, which is essential in fighting premature aging. Applying macadamia nut oil to skin restores the level of palmitoleic acid to the skin, leaving it strong and resilient.

Oleic Acid: Gives macadamia nut oil its regenerative properties.
Phytosterols: Phytosterols really play nice with your skin. Plant phytosterols are the building blocks of our membrane and cellular structure. Sterols work similarly to the cholesterol in our skin so macadamia nut oil penetrates easily, delivering important benefits to the deepest layers of the skin while repairing the skin's barrier functions.
(In case you're wondering how the usage of the word nuts as insane originated, no one is really sure. However, the best explanation is that it began with the metaphorical comparison of "nut" as "head," leading to the expression "off your nut," eventually simplified as "nuts.")