When it comes to hair care, Evalectric has become a go-to brand. Furthermore, the products are for individuals seeking transformative results and innovative styling tools. With a commitment to quality, customer satisfaction, and sustainability, Evalectric has built a reputation as a leader in the hair care industry. In this review, we will delve into the magic of three of their standout products. Also, exploring how they can revolutionize your hair care routine and help you achieve the locks of your dreams. Get ready to discover the power of Evalectric's hair care essentials.
Quality Products: Unleash the Potential of Your Hair
Evalectric takes pride in creating high-quality hair care products that allows your hair to live up to its potential. Are you looking to add volume, combat frizz, or achieve silky-smooth strands? If so, Evalectric offers a range of solutions tailored to your needs. The brand's commitment to quality is evident in their formulations, which are designed to deliver results while keeping your hair healthy-looking and vibrant.
Evalectric Hair Serum: A Silky-Smooth Sensation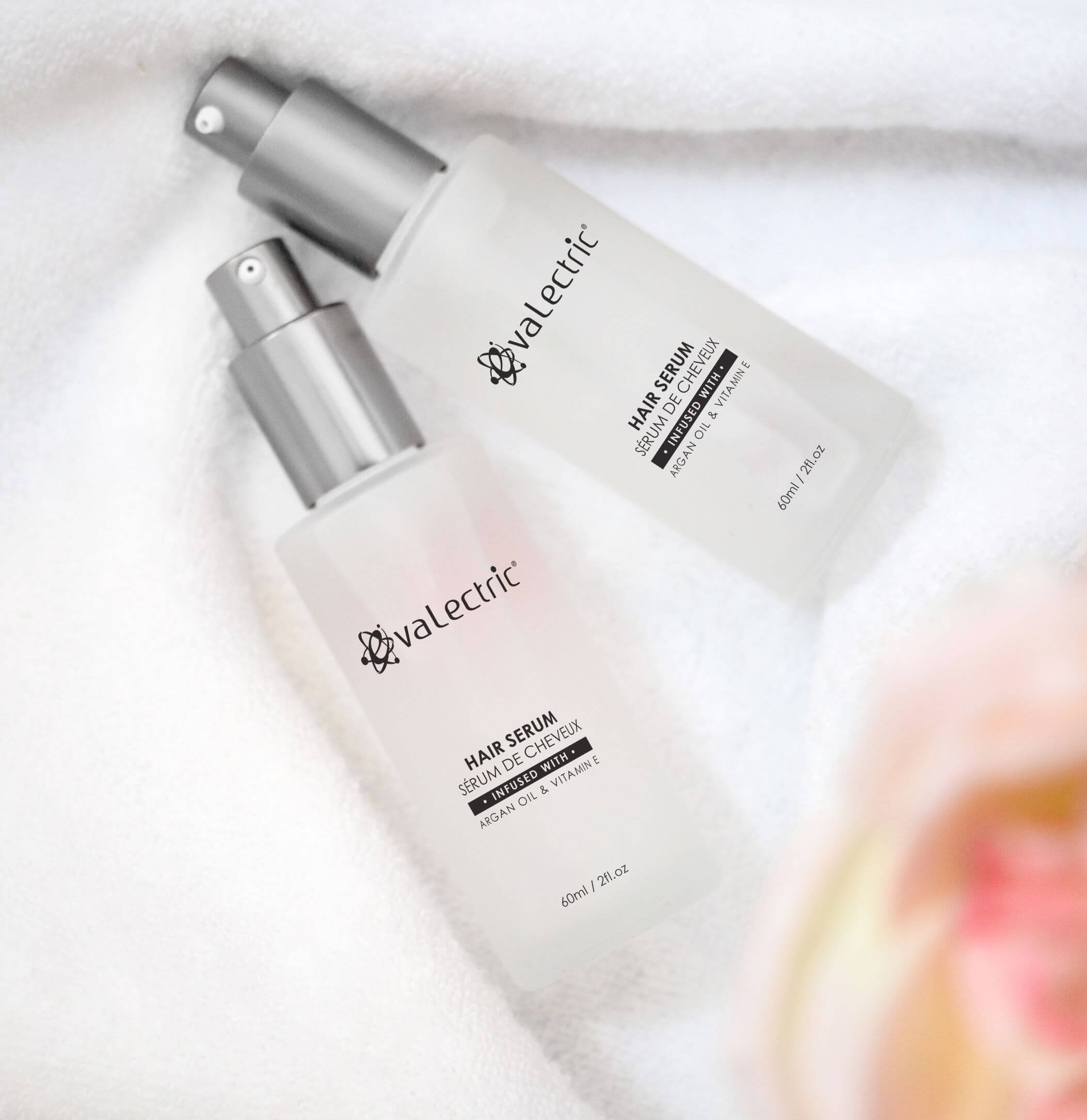 The Evalectric Hair Serum is a true game-changer when it comes to achieving silky-smooth and frizz-free hair. This lightweight serum is designed to hydrate and protect your locks, providing a glossy finish and a touch of luxury to your styling routine. Infused with high-quality ingredients, the serum helps to seal the hair cuticles, preventing moisture loss and minimizing frizz. Whether you have straight, wavy, or curly hair, the Evalectric Hair Serum is a versatile product that can be used on both wet and dry hair. Apply a small amount to your palms, distribute it evenly through your hair, and enjoy the silky-smooth sensation that lasts throughout the day.
Evalectric Pink Soft Touch Professional 1.25″ Straightener: Unlock Your Styling Potential
The Evalectric Pink Soft Touch Professional 1.25″ straightener is a must-have tool for those seeking sleek, straight styles or glamorous curls. This professional-grade flat iron features negative ion, floating plates that provide even heat distribution and prevent hair damage. Also, the 1.25″ width of the plates makes it ideal for various hair lengths and textures. With adjustable temperature settings, you can tailor the heat to your specific hair type, ensuring optimal results while minimizing heat damage. The ergonomic design and easy-grip handle make styling a breeze, allowing you to unlock your styling potential and achieve salon-worthy looks in the comfort of your own home.
Evalectric Pro Beauty Dryer: Efficient Drying with a Touch of Elegance
The Evalectric Pro Beauty Dryer combines efficiency and elegance to give you a drying experience like no other. With its powerful airflow and tourmaline-infused components, this hair dryer cuts down drying time while minimizing frizz and enhancing shine. The advanced technology emits negative ions that help to break down water molecules, resulting in faster and more gentle drying. The lightweight design and ergonomic handle provide comfortable use, while the concentrator nozzle allows for precise airflow control. Add a touch of elegance to your daily hair care routine with the Pro Beauty Dryer and enjoy efficient drying without compromising the health of your hair.
Innovative Styling Tools: Transform Your Look
Evalectric is renowned for its innovative styling tools that make it easier than ever to achieve salon-worthy hairstyles at home. From straighteners and curling irons to hair dryers and brushes, Evalectric offers a wide array of tools to cater to different styling preferences. Their advanced technology and ergonomic designs ensure that you can achieve professional-looking results with ease.
Hair-friendly Heat: Protecting Your Tresses
One of the standout features of Evalectric styling tools is their focus on hair-friendly heat. The brand understands the importance of maintaining the health and integrity of your hair, even when using heat styling tools. Evalectric utilizes technology that distributes heat evenly and minimizes damage, allowing you to style your hair without compromising its health. With Evalectric, you can achieve your desired look without the fear of excessive heat damage.
Transformative Results: Elevate Your Hair Game
The true test of any hair care brand lies in the results it delivers. Evalectric has garnered a devoted following of individuals who have experienced the transformative power of their products. Customers rave about the improvements they have seen in their hair after incorporating Evalectric into their routines. From sleek and shiny strands to voluminous curls, Evalectric products have the ability to elevate your hair game and give you the confidence to rock any style.
Customer Satisfaction: Rave Reviews and Testimonials
One of the best indicators of a brand's success is the satisfaction of its customers. Evalectric has garnered an enthusiastic and loyal customer base who have shared their positive experiences through rave reviews and testimonials. Customers express their love for Evalectric's products, citing their effectiveness, ease of use, and impressive results. Many note that their hair feels healthier, looks more vibrant, and is easier to style after incorporating Evalectric into their hair care routine.
Your Best Hair Awaits
With Evalectric, you can experience the magic of high-quality formulations, innovative technology, and a commitment to customer satisfaction. Explore their product range, unlock your styling potential, and embrace the transformative power of Evalectric's hair care essentials. Whether you're looking to achieve sleek and shiny locks, add volume and texture, or protect your hair while drying, Evalectric has the perfect product to help you achieve your hair goals. Embrace the magic and discover the difference that Evalectric can make in your hair care routine.