In the world of haircare, innovation is the driving force behind revolutionary products that transform our tresses. Herstyler, a brand at the forefront of the haircare revolution, has captivated the industry with its cutting-edge offerings. In this review, we will delve into the innovative products from Herstyler and explore how they can revolutionize your haircare routine. From styling tools to treatments, we will uncover the secrets behind Herstyler's success and discover how their products can help you achieve gorgeous, salon-worthy hair. Get ready to embark on a haircare journey like no other.
Superstyler Black Straightener: Sleek and Silky Tresses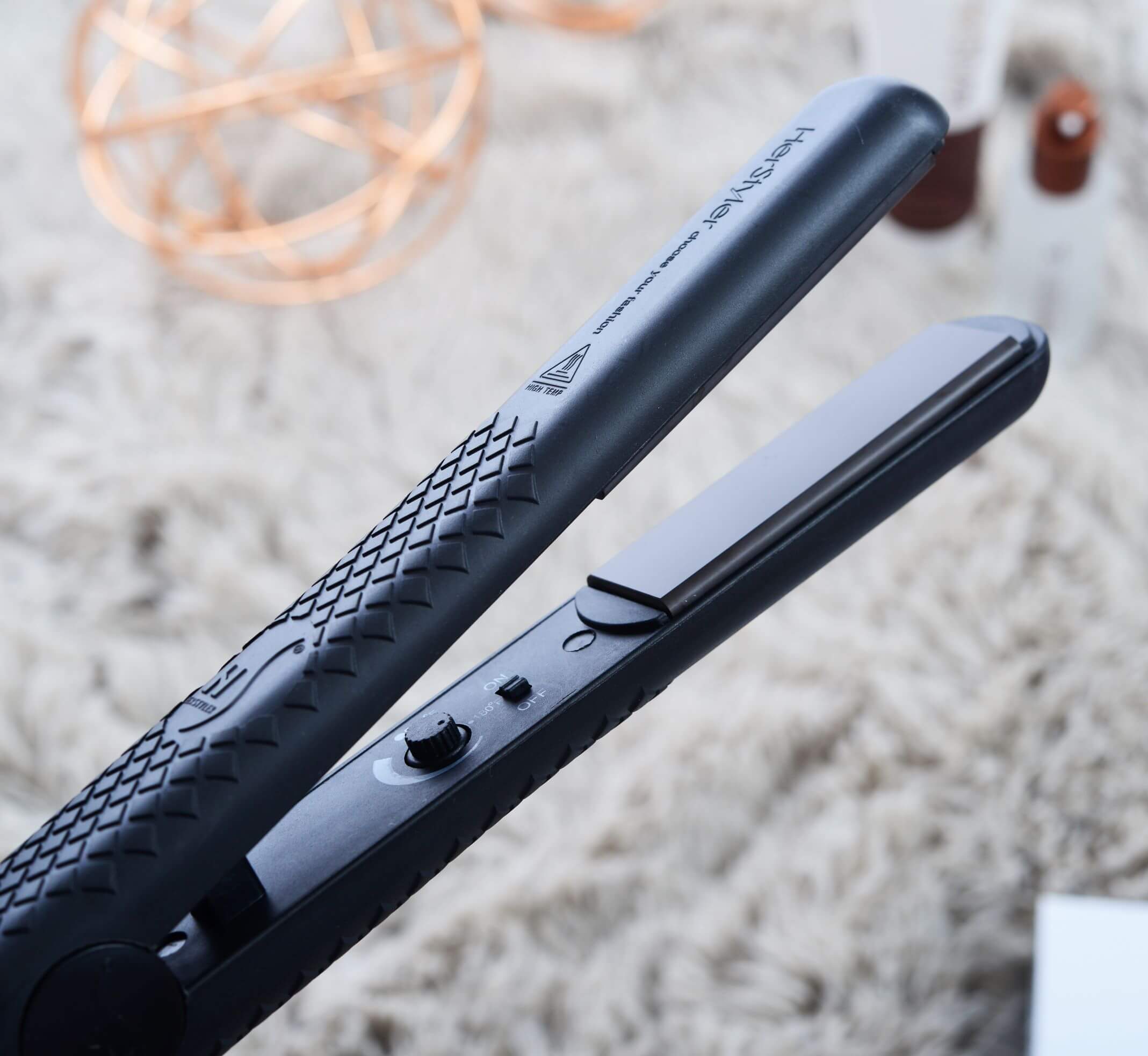 The Herstyler Superstyler Black Straightener is a game-changer when it comes to achieving sleek and silky hair. This innovative styling tool is equipped with advanced ceramic plates infused with tourmaline, a gemstone known for its ability to reduce frizz and enhance shine. The floating plates ensure even heat distribution, allowing for effortless glide and precise styling. With adjustable temperature settings, you have full control to customize the heat according to your hair type and styling needs. Whether you desire smooth and straight locks or bouncy waves, the Superstyler Onyx Ceramic Flat Iron delivers professional results that last all day.
Grande Curls Wand: Effortless Waves and Voluminous Curls
If you're looking to add texture and volume to your hair, the Herstyler Grande Curls curling wand is your ultimate styling companion. This innovative tool features a tapered barrel design that allows you to create a variety of looks, from loose waves to defined curls. The tourmaline-infused ceramic barrel ensures even heat distribution and minimizes heat damage, while the clipless design eliminates creases and marks for a seamless finish. With a quick heat-up time and customizable temperature settings, the Herstyler Grande Curls makes achieving effortlessly beautiful curls a breeze.
Argan Oil Hair Serum: Luxurious Shine and Frizz Control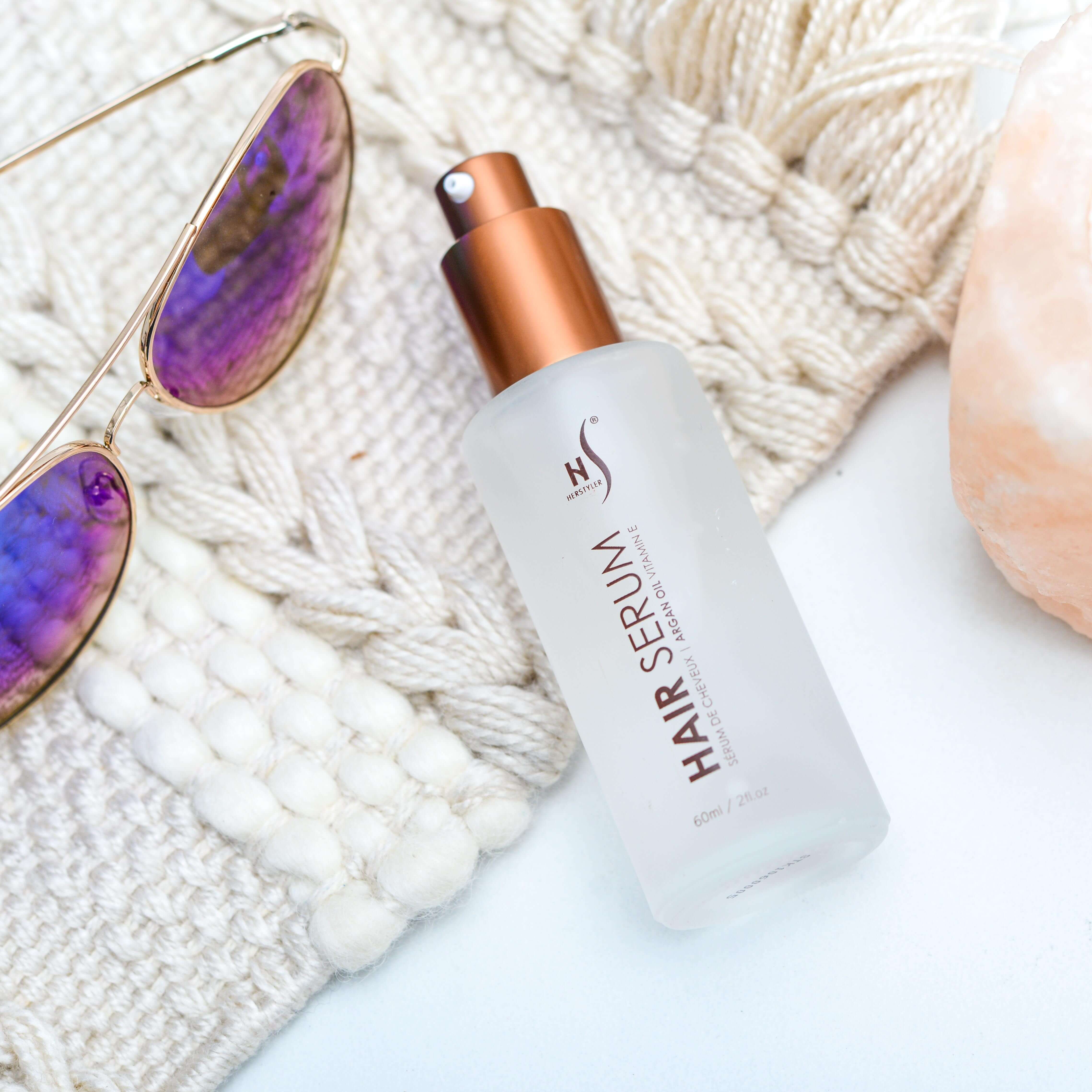 The Herstyler Argan Oil Hair Serum is a true haircare gem that tames and transforms your locks. This lightweight serum is enriched with argan oil, known for its moisturizing and conditioning properties. It works to smooth frizz, add shine, and protect your hair from environmental damage. The non-greasy formula absorbs quickly, leaving your hair feeling soft, manageable, and lustrous. Perhaps you have dry, damaged hair or simply want to enhance the natural shine of your locks. Either way, the Herstyler Argan Oil Hair Serum is a must-have addition to your haircare routine.
Detangling Brush: Tangle-Free Mane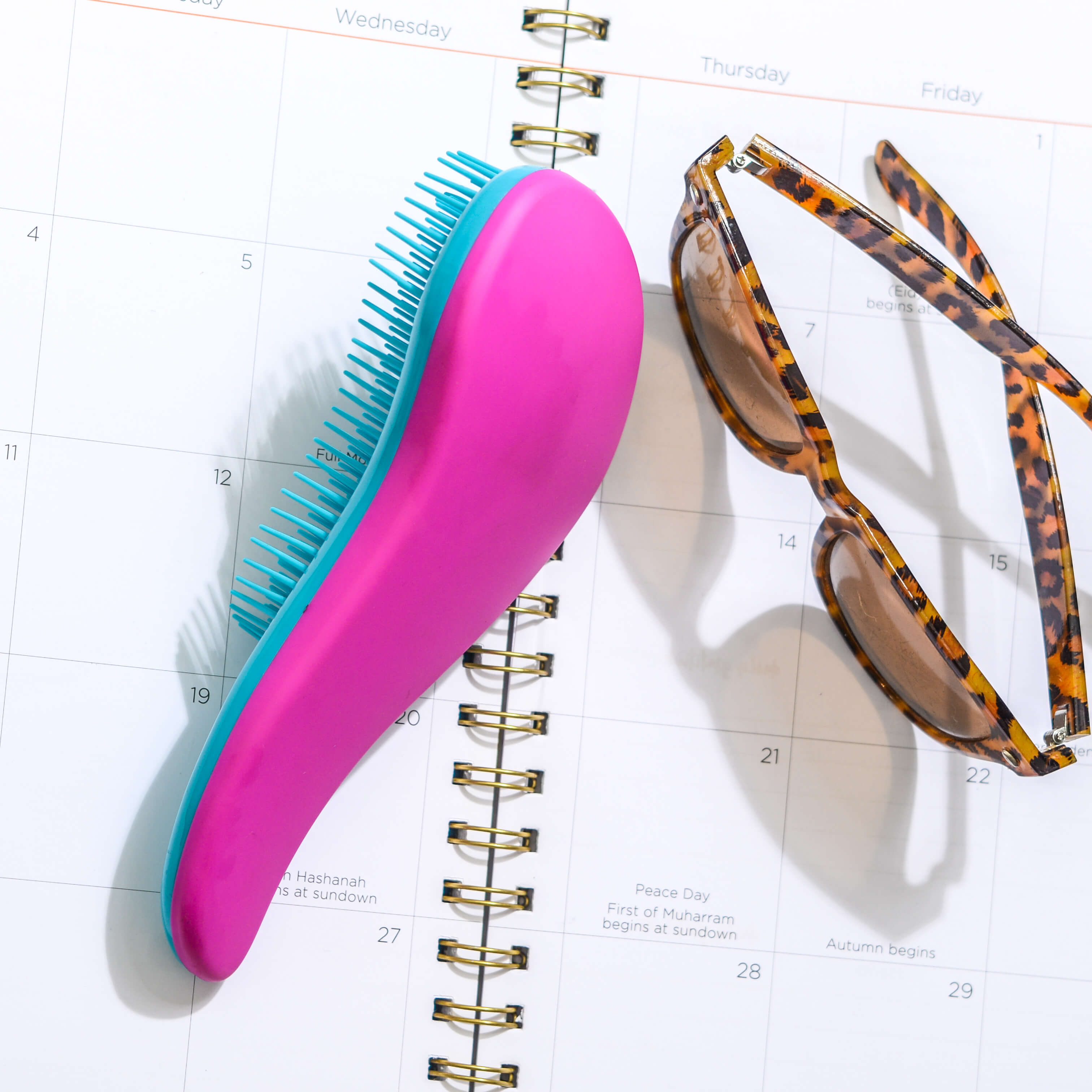 The Herstyler Detangling Brush is a revolutionary tool that effortlessly glides through knots and tangles, making the detangling process a breeze. Its unique design features flexible bristles that gently separate the hair without pulling or causing damage. Whether your hair is wet or dry, curly or straight, this brush works wonders in minimizing breakage. Also, reducing the time and effort spent on detangling. Say goodbye to painful tugging and hello to a smooth mane with the Detangling Brush.
Revolutionary Results: Transforming Your Haircare Routine
The innovative products from Herstyler have garnered praise from hairstylists and haircare enthusiasts around the globe. Users of Herstyler products have reported a multitude of benefits that have transformed their hair and boosted their confidence.
Sleek and Smooth Hair
Herstyler flat irons have been a game-changer for those seeking sleek and smooth hair. Users have experienced a noticeable reduction in frizz and flyaways, as the ceramic plates infused with tourmaline work their magic to seal the hair cuticles and create a sleek, polished finish. The adjustable temperature settings ensure that you can customize the heat to your hair type. Therefore, minimizing heat damage while still achieving the desired results. Herstyler's flat irons allow you to say goodbye to unruly hair and hello to a gorgeously smooth mane.
Effortlessly Beautiful Curls
The Herstyler curling irons have become a staple for those looking to add volume and texture to their hair. Users have marveled at how easy it is to create beautiful curls and waves with these innovative tools. The barrel designs allow for versatility, as you can achieve loose beachy waves or tight bouncy curls, depending on your preference of tool. The tourmaline-infused ceramic barrel ensures that the heat is evenly distributed, reducing the risk of heat damage. With the way these hair tools are designed, you can achieve salon-quality curls in the comfort of your own home.
Effortless Detangling
The Herstyler detangling brushes have been a breath of fresh air for those with tangled and knotted hair. Users have praised its ability to glide through their hair with ease, detangling even the toughest knots without causing any pain or breakage. The flexible bristles gently separate the hair, minimizing damage and reducing the time spent on detangling. Whether you have thick, curly hair or fine, easily tangled strands, there's a detangling brush from Herstyler that will become your new best friend in your haircare routine.
Our Final Thoughts: Embrace the Herstyler Haircare Revolution
Herstyler has truly revolutionized the haircare industry with its innovative products and cutting-edge technologies. From the flat irons to the curling wands, the serums to the detangle brushes, each product showcases Herstyler's commitment to providing effective solutions for all hair types and concerns.
By incorporating Herstyler into your haircare routine, you can experience the transformative power of their innovative products. Thus, create gorgeous, salon-worthy hair at home. From achieving sleek and smooth styles to effortlessly beautiful curls, Herstyler has a range of products that cater to your styling needs. With their focus on quality, performance, and customer satisfaction, the brand has earned a loyal following of haircare enthusiasts worldwide.
So, embrace the Herstyler haircare revolution and elevate your haircare routine to new heights. Discover the power of their cutting-edge innovations and experience the difference in the feel and appearance of your hair. Say goodbye to bad hair days and hello to the beautiful, healthy hair you deserve. Your tresses will thank you for it!