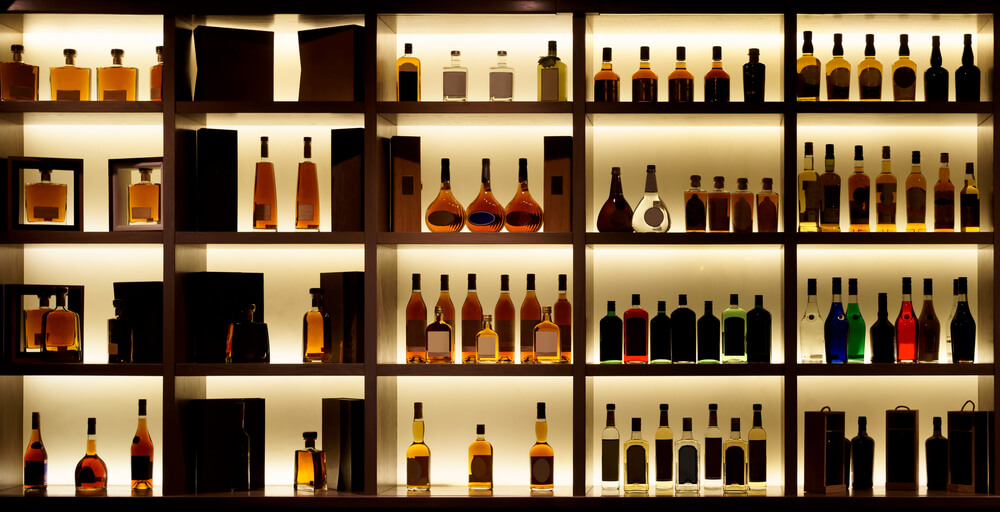 When the sun is shining and we're enjoying a well deserved evening off, there's nothing like a refreshing gin cocktail to top off the day! So, whether you're a life-long connoisseur or you're just beginning to dip your toe into the world of gin, you've come to the right place. Let us talk you through the world's most celebrated (and delicious) new craft gin brands to wet your whistle and jazz up your beverages!
What Is Craft Gin?
Now, we all know and love a classic Gin and Tonic cocktail over ice, but do we ever put that much thought into the gin its made with? Some will be screaming, yes! Others will never have thought of it at all. Whichever is true for you, discovering what goes into making a craft gin so special really does make the whole experience of drinking it an even greater pleasure! 
You may think craft gin is all about the size of the distillery, the 'small-batch' approach if you will. And, for many craft gin makers, that's absolutely true. More work, more care and attention, and more carefully considered and well-researched ingredients go into making their product.
So, it stands to reason that they often make less than the named brands we'd see in a regular liquor store. That said, just because a gin company is considered 'small batch' it doesn't necessarily mean they make craft gin, nor does it mean that much larger companies can't. After all, craft gin, at its heart, is all about the passion with which it's created, the quality ingredients with which it's made, and that uncompromising personal touch by the maker to ensure a unique flavor and experience.
Why Should I Choose Craft Gin Over Grocery Store Brands?
Don't get us wrong, any well-made gin is always a welcome addition to a well-stocked bar, whether its a name that's been around for decades or happens to be a brand new addition to the world of spirits. After all, gin is the perfect base for so many of our favorite cocktails and is especially pleasant during the summer months over ice with a generous splash of tonic! 
That said, the main reason we would generally always choose a craft gin over a mass-produced one is that, more often than not, you're getting something truly unique. Craft gin creators have a serious passion for combining the best flavors, sourcing locally grown ingredients, and creating a spirit that's truly one of a kind.
Sampling craft gins therefore will allow you to discover and fall in love with new and exciting flavors that have often never been attempted before. You'll also be supporting smaller, locally owned, and run businesses giving them the opportunity to thrive and create more organic products within the community. It's truly a win-win!
The Craft Gin Brands We Can't Resist
With so many incredible gins on the market, discovering and understanding which are the best craft brands is no easy task! That said, we have managed to compile a list of what we think are some of the most outstanding craft gins brands around the world. So, without further ado, these are the stand-out brands we just have to recommend you try!
Calling all lovers of the organic lifestyle! This one's for you. Fatty's Organic Spirits are an incredibly innovative company that focuses on 100% organic, sustainable spirits to be enjoyed by all artisan gin drinkers.
After realizing that few of us were paying attention to how the spirits they drink are created (in terms of their organic origins) Phillipa Gee, founder of Fatty's Organic Spirits, saw a gap in the craft gin market! After all, we love to know our food is organically sourced but rarely consider it when it comes to alcoholic beverages. And so, Fatty's Organic Gin was made and people have been loving it ever since.
Its a soft yet full-flavored spirit with a fresh, crisp finish making it perfect for summer cocktails, or over ice with your choice of tonic. Phillipa also recommends adding a wedge of organic cucumber to garnish your beverage and bring the gins subtle notes of dill to life!
If you're looking for a craft gin with an origin steeped in history, Ada Lovelace gin is most certainly for you! This beautifully bottled spirit was created as an homage to the English gins which would have been in style during its name's sake's, Lady Ada Lovelace's, lifetime. Lady Ada is most known for her work on Charles Babbage's early concept of a modern mechanical computer back in the 1800s. She was the first female computer programmer of sorts therefore and this gin, just like her, is certainly notorious for pushing the boundaries of creation. 
It's lovingly made with a combination of 10 different botanicals including Meyer Lemons, rose petals, and Italian Blue Juniper. These unique botanicals are found at the brands' wine estates in Napa and Sonoma. It also combines spring water from the Napa estate to produce a flavorsome gin distilled in custom copper pot stills for the perfect blend.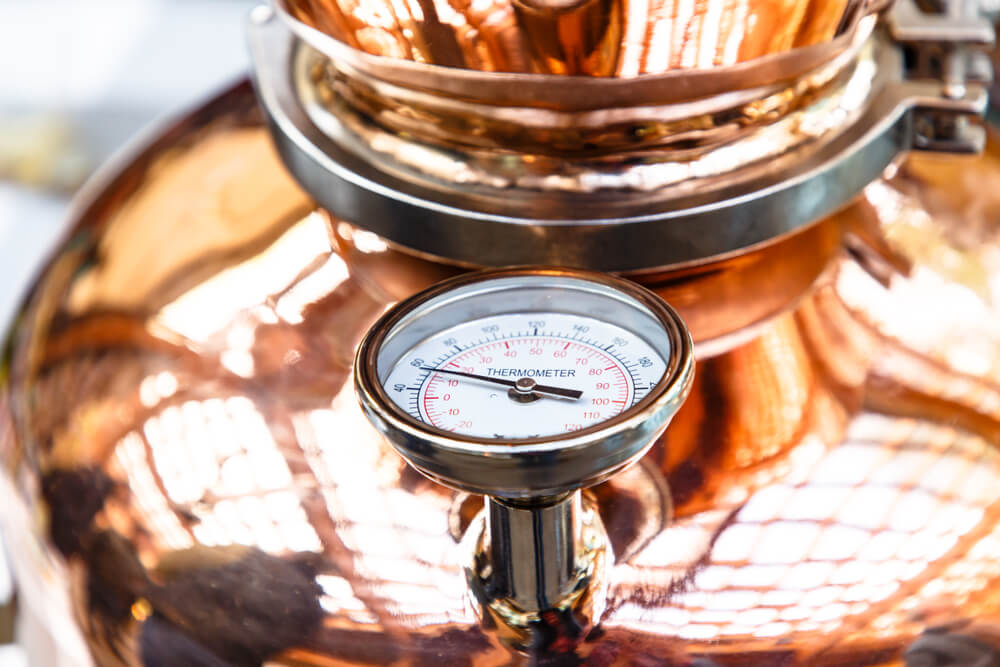 Looking for a classic gin with a twist?
We have you covered…
Long Road Distillers' gins are truly a thing of beauty! Not only are their bottles irresistibly classic, but they also make award-winning gin. One of which, a particular favorite, is their barrel reserve gin. It's aged for 12 months in Long Road barrels that have been previously used to store and age whiskey. This process produces a surprisingly crisp gin with a unique, underlying hint of that liquor. It's for that reason this one-of-a-kind spirit can be treated as either a gin or a whiskey once it's bottled, it's inspired! 
As we said previously, the main ingredients that define and make a great craft gin are a passion and craftsmanship that go into producing it. Well, the guys at Long Road Distillers have these in spades! They use only natural ingredients grown across Michigan, and ensure every batch of every spirit is lovingly crafted from beginning to end.
The Port Chilkoot Distillery in Alaska has taken on the task to not only make great gin but to let everyone who tries it know exactly where it came from.
How?
By bottling Alaska!
By ensuring every batch of their artisanal spirit is loving crafted from start to finish, they're able to capture the flavor and the essence of Alaska in every bottle.
This is also achieved through the inclusion of locally sourced ingredients. Pure water from a nearby lake, locally sourced herbs, and organic grains that the company mills themselves. The whole premise of this wholesome distillery is to instantly transport whoever consumes their spirits, straight to Alaska.
And, their award-winning 50 Fathoms Gin certainly doesn't disappoint! It's very slowly distilled in a London Dry style but gets its distinctly Alaskan flavors from the inclusion of juniper berries, cinnamon, coriander, and locally-sourced, hand-harvested spruce tips. The only ingredients which can't be sourced locally are the tangerines that are grown in Port Chiltook's family grove in California. These give this beautiful, dry spirit a uniquely citrusy finish!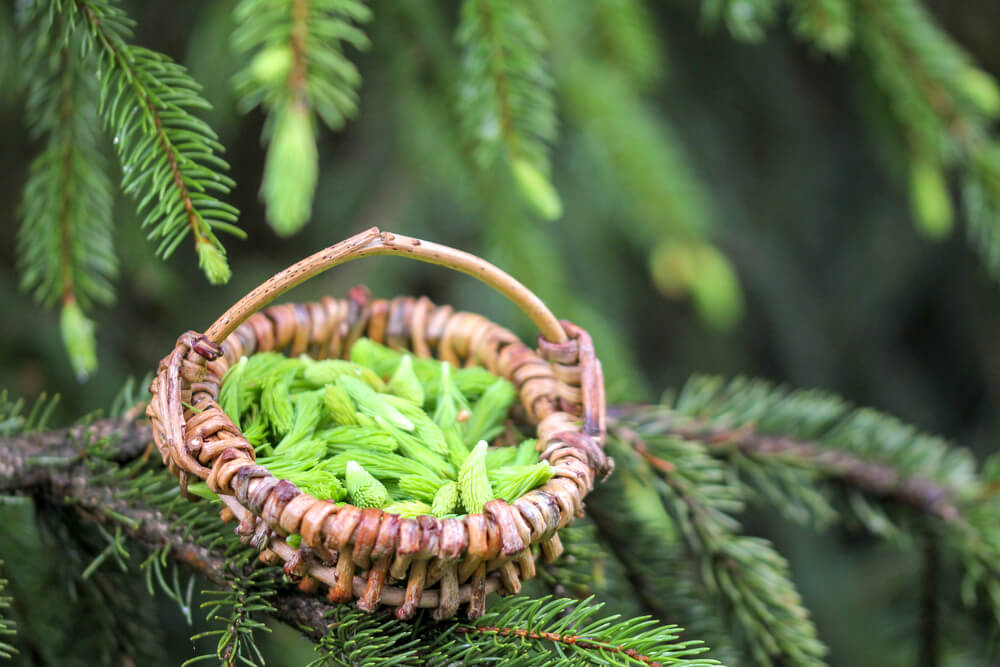 You're likely to struggle if you're searching for craft gin brands with more awards than Caledonia Spirits' Barr Hill Gin! It's won an impressive 12 awards in the past few years and continues to delight and impress every judge and gin lover lucky enough to try it out! 
So, what makes Barr Hill Gin so special?
It's all about the bees!
That's right, Barr Hill gin was conceived as an ode to the honey bees of Vermont. Each and every batch made is distilled in Caledonia Spirits' custom botanical extraction still to ensure the perfect blend of botanicals alongside the depth of its raw honey ingredient. It's thanks to that raw honey addition that this gin has a decidedly flowery finish. Perfect over ice, with tonic, or even in a cocktail of your choosing!
Elephant dry gin products are all handcrafted and use fresh apples, premium ingredients, and rare African botanicals to create their award-winning spirits! They began in South Africa but the product is now distilled in Germany.
What we really adore about this craft gin in particular (aside from the flavor of course!) is that every ingredient used is selected by hand to ensure the highest quality results batch after batch.
Additionally, every bottle is produced in a small batch, and bottled in custom made glass containers. These are then given handwritten labels by a calligrapher for quality control with a beautifully personal touch. The labels show the name of a past elephant that Elephant Gin's partner foundations currently help protect. Finally, every bottle is embossed with a crest shaped like a typical tribal shield. 
The apples to create Elephant gin deliver a taste unlike any other craft gin on the market. It has a complex yet refreshing taste with spice and florals that work beautifully in cocktails as well as served neat.
For a truly unique, fresh new flavor, get your next bottle of gin from the Boot Hill Distillery! Each batch of this gorgeous craft gin is vapor distilled in small batches of 100 gallons. This process ensures that each bottle contains a truly well-balanced product.
It features a wonderful mix-up of flavors including juniper, bitter orange peel, coriander, licorice root, sarsaparilla, and more! This makes for a floral finish that fills the senses with welcome hints of sweet orange and coriander. This too is an award-winning gin that can be happily served neat, on the rocks, or in a cocktail!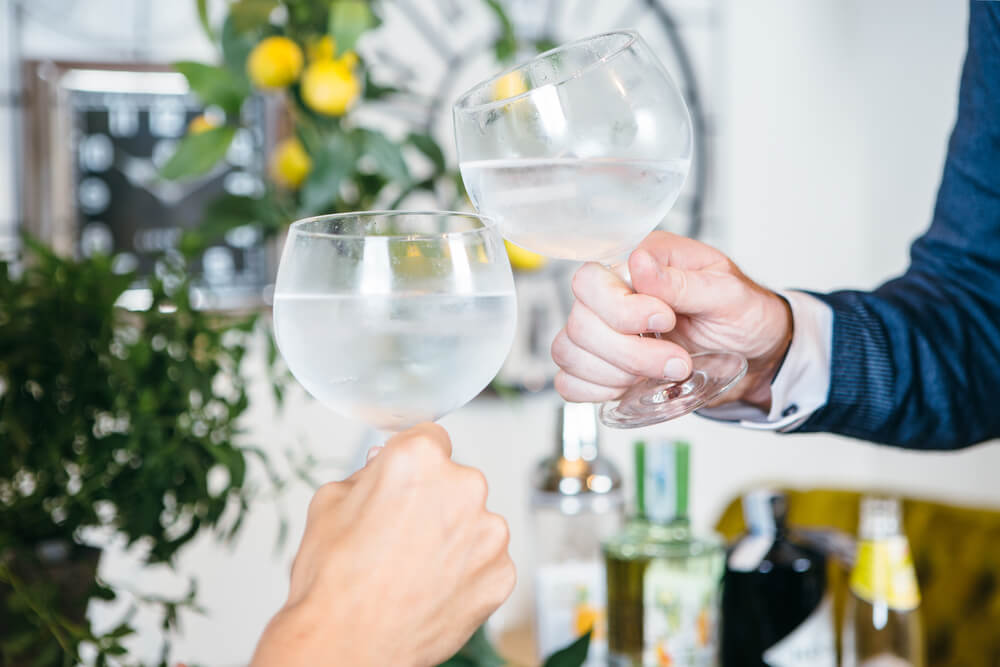 Looking for the coolest looking bottle you're ever seen?!
You're in the right place!
Whether you're buying for yourself of as a gift for a loved one, Romeo's gin is certain to delight. It's a literal work of art we haven't even gotten to the contents of the bottle yet! Romeo's Gin is made in Quebec with each bottle showcasing incredible and unique artworks by both local and international artists. 
Inside the bottle, you'll discover fresh notes of lemon, cucumber, and dill. The perfect addition to your summer drinks cabinet! Another product this brand offers is Romeo's Gin X. This is a pink gin that uses watermelon and cucumber alongside juniper, lavender, and dill to create a refreshing taste with a charming pink hue.
This product was designed and inspired by Montreal based artist, Miss Me, and uses her outstanding artwork and signature X to mark the bottle. Get your hands on this delicious and refreshing gin for the perfect balance of flavors and colors both inside and out. 
Final Thoughts…
Whichever gin you choose from our list, we're certain you won't be disappointed! The care, attention, and tireless research that goes into producing every bottle by every one of these brands make every sip an experience worth having. Whether you love to mix things up and try your gin in an adventurous cocktail recipe or you like to keep things simple and enjoy a long drink over ice in the warmer months, these gins are guaranteed to deliver a unique taste unlike any you've tried before!