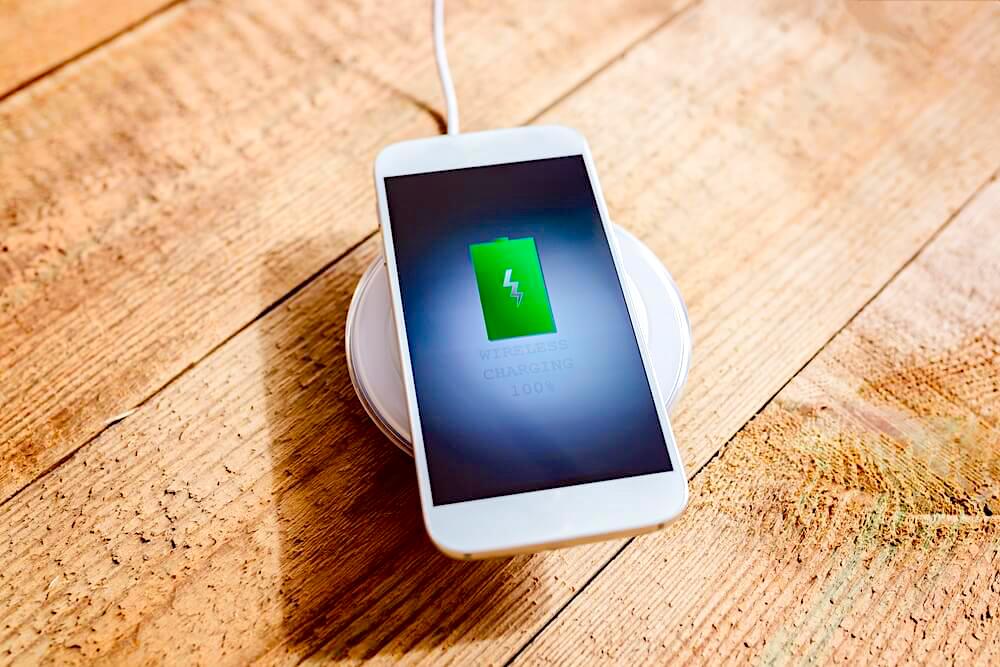 There is no denying how challenging life can sometimes be, but what if there were items out there that could make your life that little bit easier?
From smart luggage to meditation apps to robotic cleaners, here are 14 innovative products for a simpler, less stressful life.
Smart Speaker
There are now quite a few smart speakers available on the market, and these do so much more than simply play your favorite tunes.
Here are some of the pros and cons of the most popular brands:
Sonos One –

while these are pricey, sound quality is incredible, and this is also the only smart speaker that can pair up with multiple other speakers to create a whole sound system
JBL Link –

these speakers are not only waterproof, but will also float, and have an indicator light to show you how much battery is remaining. This speaker makes use of Google Assistant rather than Alexa, and is compatible with several apps
Amazon Echo Show –

if you want a speaker with a screen, this is the one to go for
https://www.instagram.com/p/BT_FA1ygZsz/?tagged=amazonechoshow
Google Home Mini and Amazon Echo Dot –

when it comes to mini speakers, these two are quite similar, although many would say that the Google Home Mini has more contextual awareness
Hours Keeper
Are you self-employed?
If so, the Hours Keeper app could definitely make your life easier.
Wondering what it does?
Well, to begin with, it keeps track of your hours, either by you entering in your times manually, or with their clock-in and clock-out functions, which also acts as a running timer to help you stay focussed.
Once you have your hours sorted, the app then helps you to create invoices using its free PDF template, while also creating earnings reports and calendars to help you to track how much you are making.
The app allows you to keep track of multiple clients and sync data between all of your devices, all of which could really save you so much time!
Smart Luggage
Are you sick and tired of lost luggage when flying?
Smart luggage takes this stress away, thanks to the fact that most of them feature GPS, meaning that you will always be able to track exactly where your luggage is.
Not only that, but they come with so many other genius features.
Here are a few of the best products:
Bluesmart Smart Carry-On Luggage –

has a companion smartphone app that allows you to control its lock, while also displaying the bag's weight. Also features a battery with two USB charging ports and dividers for storing laptops and tablets
Modobag –

this bag doubles as a scooter that you can sit on, steering it with the handle. It travels at eight miles per hour, and on a single charge, can go for about six miles. This bag also has a GPS system and two USB ports, but the downside is that it weighs ten pounds when empty
https://www.instagram.com/p/BI9X-YCh7no/?taken-by=modobag_official
Raden –

this bag comes in seven vibrant colors, while hiding a battery that contains two USB charging ports. The bag also boasts location sensors that link to a phone app, as well as a built-in scale
Neit Collapsible Suitcase –

this bag shows you that technology is not necessarily needed in order to be smart. The bag folds flat, allowing for easy storage, while the wheels are simple to remove, with the checked bag size able to shrink by 70%, making it just three inches flat. It does also come with a GPS tracker and smartphone app
Airbolt –

perfect for those concerned about security, this bag features a proximity alarm that will tell you when your bag has moved too far away 
Bluetooth Laser Projection Keyboard
For people who tend to work on-the-go, the bluetooth laser projection keyboard can really be useful.
This may seem like a novelty gadget, but this tiny device projects a full-size keyboard right in front of you, and works extremely well.
With the size of the device being so small, it makes it easy to carry around with you, meaning that you can get any typing done so much faster.
Mini Dishwasher
Is your home too small for a full-sized dishwasher?
Well, you can stop worrying about having to wash all of your dishes by hand, as the mini dishwasher will easily be able to sit on your counter top. This means that you can keep it away and bring it out only when you need it, hooking it straight up to your faucet.
Wondering how well it works?
Just as well as a full-sized dishwasher, although you may need a few rounds to get all your dishes done since it is, of course, smaller.
Simple Habit
https://www.instagram.com/p/Bd3lMS8HetY/?taken-by=simplehabitapp
Does life often seem extremely overwhelming?
If so, an app that requires five minutes of your precious time each day may not seem useful, but this could actually be exactly what you need.
This app provides you with five minute meditation routines each day, with each routine being customizable.
Don't think that this will make any difference whatsoever to your life?
Meditation has so many different scientifically-proven benefits, from reducing stress to improving concentration to slowing down the aging process. 
Convinced?
The Simple Habit app makes it so easy to get started.
Wondering how much it costs?
It is free for the first seven days, after which you will then need to choose a subscription plan.
Eatwell Dinnerware
If you know someone suffering from dementia, then you likely also know how this can really affect their eating habits.
Everything from intricate patterns on plates to spills to new foods can cause confusion and fright, due to cognitive and sensory impairments.
Due to all of this, dementia sufferers tend to eat less than they should.  
This is where Eatwell dinnerware comes in, a set of eight dining items that were created by an industrial designer.
Wondering what makes these special?
Their designs feature 20 distinct elements that help to give dementia sufferers more independence while eating. An example of this would be with the slanted bottoms on the dishware, to make it easier to scoop items out, as well as the specific colors chosen to help distinguish between different foods.
Robot Vacuum and Mop
https://www.instagram.com/p/Bbj9LqLjtq7/?taken-by=roomba.vacuum
Cleaning the floors and carpets is something that likely takes up a fair bit of your time, but what if you could delegate this to a small and efficient robot?
You have likely already heard of the Roomba, a robot that vacuums carpets, navigating around your home and adapting to it.
If you have flooring instead of carpet, then Braava is Roomba's brother, and works just as well as the carpet version.
Of course, a product that can do both would be even better, and this is where the ECOVACS DEEBOT M80 Pro Robotic Vacuum and Mop comes in, as this device not only mops and vacuums, but also dry sweeps.
Not only that, it also syncs with Alexa, meaning that you can control it from anywhere in your home.
The Proscenic 790T Robot Vacuum and Mop is another option, and this one also features customized scheduling.
Sound too good to be true?
It really works, meaning that you do not even have to remember to turn it on.
Parent and Baby SmartBand
Are you a new parent?
If your answer is yes, then you are probably desperately searching for ways to make life easier.
The Parent and Baby SmartBand can help with this. 
This is a trio of bands, one for the baby and one for each parent, all of them designed to sync their data with each other.
Wondering what it does?
Well, to begin with, it works like a standard smartwatch, in that you can receive text and app notifications, as well as calls.
But this one is much more focussed on your baby…
It tracks everything from fetal movements to naps, while logging feeding times, diaper changes, weight, pumpings, and a whole range of other things.
The parents are not forgotten about either, as they can track their own weight too, as well as things like diet, sleep and exercise, all of which are so easy to neglect when there is a new baby to care for.
Don't want to have to worry about keeping yet another device charged?
This smartwatch boasts a 30-day battery life, meaning that you will hardly ever need to charge it.
Smart Slow Cooker
If you like the thought of delicious, hot meals waiting for you when you get home from work at the end of the day, then a smart slow cooker could be just the product for you.
Wondering how it compares to a standard slow cooker?
It connects to a smartphone app, so that you can adjust its cooking time and temperature from wherever you may be, even completely turning it off if you need to.
Spoon Guru
https://www.instagram.com/p/BgeJDPZhjNV/?taken-by=spoon.guru
Do you follow a restrictive diet, whether this may be vegan, gluten-free, low-sugar or anything else?
It does not matter whether you do this by choice or necessity, these diets can sometimes seem like such a challenge to stick to.
The Spoon Guru app makes things slightly easier… 
How?
You begin by entering in all of your preferences, after which the app will then recommend foods and recipes for you to try.
When shopping for food, keep this app to hand, as you can use it to scan the bar codes of different items to see whether or not you can eat it.
Smart Garden
Have you ever wanted to grow your own food, but simply do not have the time?
A smart garden will take care of all of this for you.
These products make use of NASA-inspired technology to complete care for plants.
All you need to do is plug it in and add some water.
After that, the smart garden will ensure that your plants have enough water, light and nutrient at all times, without using any chemicals or harmful substances.
Pura Scents
https://www.instagram.com/p/BBsy0q_l7Gm/?taken-by=purascents
Pura Scents is the first smart air freshener, and while this may not be something that you desperately need, it can still help to make sure that your home constantly smells fresh.
The smartphone app that controls the device enables you to customize the scent being emitted, as well as its intensity.
You can even put two different fragrances into the device, and set up a scheduled release cycle to enjoy both fragrances but at different times.
There is nothing wrong with wanting to make life easier, and with all of the stressors that come with modern day life, this really is something that more and more people should be doing. Whether you want to save time when it comes to cleaning your floors, or enjoy homegrown food with absolutely no effort at all, these innovative products will no doubt be able to help.
Wireless Charging Pad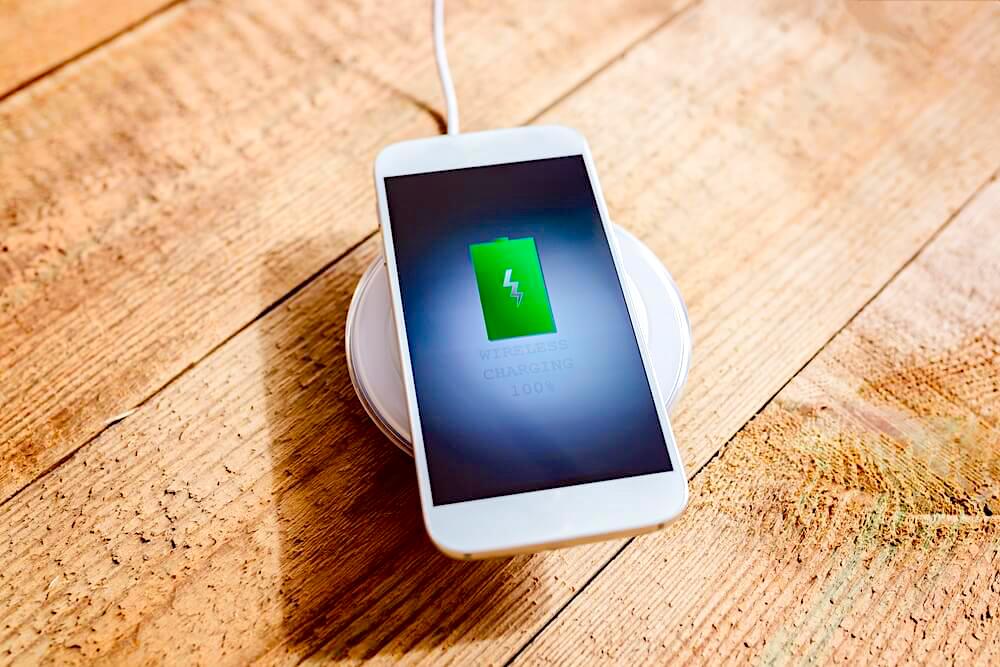 As you can guess from its name, a wireless charging pad means that you do not need any cables to charge your phone, and can instead just place it onto a special pad. Of course, technically, the whole concept is not wireless, since the pad does need to be plugged in. But with all of the sleek designs now available, these pads can seamlessly blend into the design of your home.
Wondering how it all works?
It uses a process called electromagnetic induction, transferring the energy from the charger to a receiver in the back of the phone.
Yes, that does mean that your phone will need to have this receiver. Fortunately, new smartphone models now come complete with this, but make sure that your phone is compatible with a wireless charging pad before actually purchasing one.
How long does it take to charge a phone?
It does take longer than a cable, but the newer versions of charging pads are now pretty fast, taking about two hours to fully charge a smartphone battery.