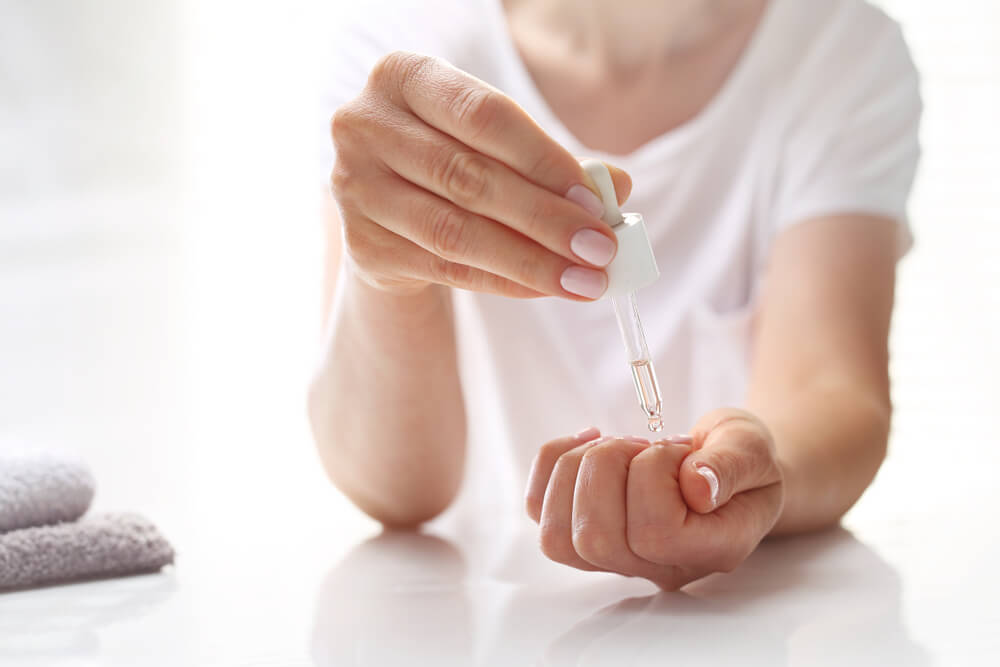 Brittle nails can occur due to various reasons — aging, malnutrition, chemical exposure, or low humidity during cold weather. The combination of cold temperature and dry air causes your nail to be brittle.
It is easy to forget to care about our nails. They're small compared to other parts of our body, so they seem insignificant. But our nails are essential in protecting our fingers and toes from infections. Thus, it's important to prepare yourself this winter and strengthen your nails. 
To help you out, we created a list of the finest nail strengtheners you should try this winter! Make sure to check them out before your nails get brittle. Without further ado, here's a rundown of our favorite nail strengtheners!
Rejuvacote 2
This base and top coat nail polish is designed for users with sensitive skin types. It works as a shield to secure your nails from damage and environmental hazards.
Duri launched this product after the success of Rejuvacote 1. The new formulation has no formaldehyde, toluene, and DBP, making this product safe and toxic-free! Plus, they included ingredients such as calcium pantothenate and keratin to repair cracked and peeling nails.
Rejuvacote 2 boosts moisture regeneration and stimulates nail growth. Pretty darn awesome, right?
Benefits of Calcium Pantothenate and Keratin 
Calcium pantothenate or panthenol is found in plants and animal tissues with antioxidant properties. It is used in various topical cosmetics, and you most likely have or have used a personal care product that contains panthenol. Other than nail strengthening, it can help in moisturizing the skin and hair.
Nails have keratin proteins, which protect the nails from tearing apart and scratches. To further strengthen your nails, Rejuvacote 2 contains hydrolyzed keratin proteins.
Tenoverten The Foundation Base Coat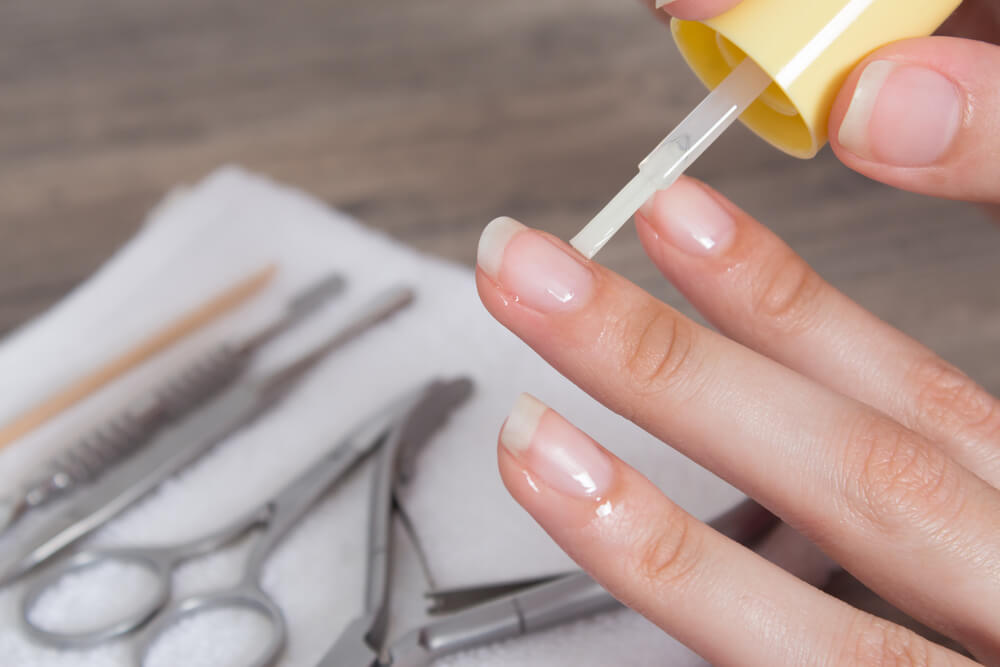 The nail polish market is transitioning into the creation of more cruelty-free and non-toxic products. Tenoverten's The Foundation Base Coat is not just three-free or five-free, but eight-free. It means even parabens, sulfates, and TPhP are not included in their nail polishes. Additionally, Tenoverten focuses on painting your nails with health benefits.
One of the main active ingredients of this base coat is horsetail leaf extract or equisetum arvense, which can help repair your damaged nails. 
How Does Horsetail Leaf Extract Work?
Horsetail nurtures the nails through its high silica content, which strengthens the brittle fingernails. It also contains other minerals that can nourish the nails.
You don't need to soak your nails in a mixture of horsetail extract and water! Instead, just use Tenoverten The Foundation Base Coat under your favorite nail polish. If you have brittle nails that are prone to cracks and breaks, why don't you try this one out?
Sit back as the horsetail leaf extract does its magic, enhancing the nail's color, solving your problem with peeling nails, and preventing cracks!
Zoya Naked Manicure Women's Starter Kit
This starter kit from Zoya is probably one of the best options you have if you want to instantly correct nail problems.
Plus, it offers a long term solution and benefits in strengthening your nails!
Micro-circulation and oxygen exchange are produced by the fusion of botanicals, vitamins, and pigments in Zoya's formula, which is therapeutic for the nails. Moreover, the amino acids found in this kit are the building blocks of proteins essential for healthy nails.
The package contains the Naked Base, Naked Pink Perfector, Naked White Tip Perfector, and Naked Satin Seal Topcoat.
How Do You Use the Zoya Naked Manicure Women's Starter Kit?
Get those natural-looking nails by following these steps.
Use the nutrient-packed base coat as your first layer. It has vitamins, protein, and amino acids that secure your nails from breakage and peeling.

Apply the pink perfector twice to your nails to immediately brighten your nails.

After that, ensure that you coat the free edges with the tip perfector to improve the white tip.

For the final touch, apply the shine-enhancing top coat. It seals all the nutrients inside your nails and makes your nails feel and look more natural.
Essie Treat Love and Color
For some people, less is more. With Essie's Treat Love and Color formula, you won't need to apply any base or topcoat to your nails. Simply apply their nail perfecting polish,  which can significantly decrease the peeling by 60%. Within a week, even the breakage is lessened by 35%.
The main reason for this is the presence of collagen and camellia extract in Treat Love and Color's formula. On top of the benefits, they also have a wide range of diverse hues! What's your favorite?
Uses of Camellia Extract and Collagen for Your Nails
Apart from the moisturizing benefits of camellia oil for the skin and hair, it is proven to soften dry nails and make them smooth and shiny. At the same time, collagen boosts the growth and appearance of the nails. Experience the long-term effects of collagen and strengthen your nails in just one week with Essie's Treat Love and Color!
T.I.P.S. Nail Strengthening Conditioner Duo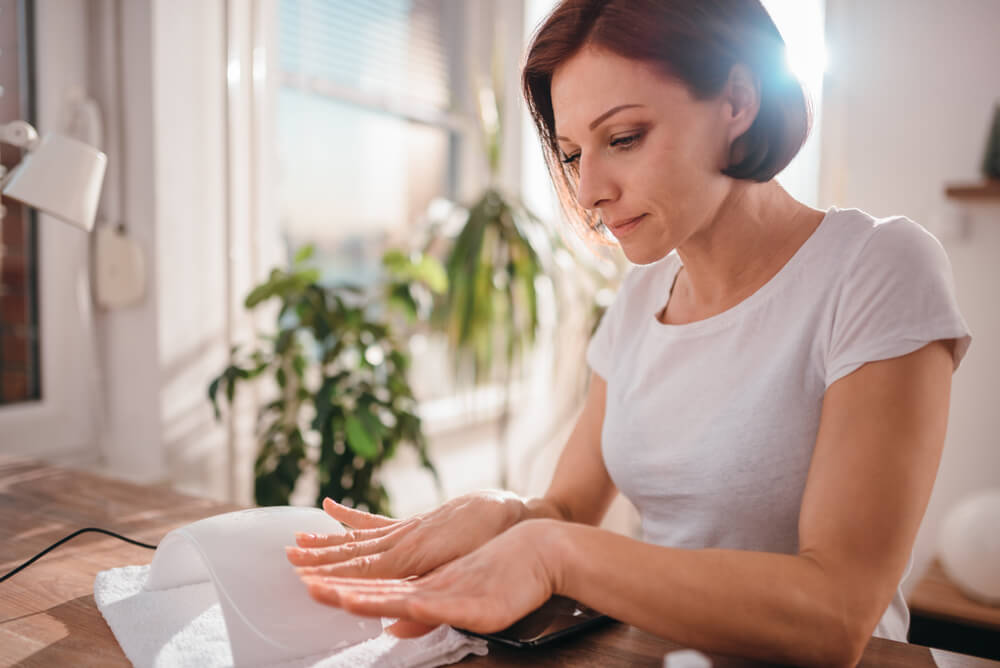 Maintain sturdy nails by applying this duo! T.I.P.S. stands for The Incredible Protection System, a straightforward approach to hydrate, condition, and moisturize your nails. Within a couple of weeks, you can get rid of chipped and cracked nails.
Moreover, Nail Conditioner contains a lipid-rich solution formulated to penetrate the nail plate and cuticle area with lipids to help condition and moisturize nails and cuticles. And with the soybean oil added to the formula, it protects your nails by forming a barrier against harmful substances.
Did you also know that soybean oil is rich in vitamin E? Vitamin E has anti-inflammatory properties that promote healthy nails!
How Do You Apply T.I.P.S. Nail Strengthening Conditioner Duo?
Use the product in the morning, just after you wake up. It would be best to use this before your hands and nails get in contact with water.

If you are applying it later in the day, wait for an hour after you have washed your hands.

Make sure to apply the product on the nail surface, first knuckle, and around the nail.

If there is excess product, gently rub it into your hands like how you apply lotion.
Nail Tek Intensive Therapy 2
If you're reading this article, then you must be having problems with brittle nails. Don't worry, we've got more on our list!
Have you tried strengthening your nails with a protein-enriched sealant? 
Nail Tek Intensive Therapy 2's diverse protein formulation locks in the nutrients applied to the nail's surface. Nail Tek promises to deliver natural results based on real science. With every application of this product, it thickens the nails simultaneously building nail strength and flexibility. This product also contains hydrolyzed wheat protein and calcium pantothenate, which strengthen the nails.
Hydrolyzed Wheat Protein
This active ingredient is also known as phytokeratine that is rich in amino acids. Although it is more often used to nourish high fibers and firm up the skin, it is also beneficial in strengthening weak and fragile nails.
A friendly reminder, though! Some are allergic to these ingredients, so make sure to check your allergies before buying this. We don't want you getting another concern right after solving your problem of weak and brittle nails!
CND RescueRXx
Are you planning to go out on a winter wonderland date with your special someone? If you want to get all dolled up from head to toe but you're worried about your nails, why don't you check out CND RescueRXx?
This nail product boasts clinically proven results. Experience less splitting, peeling, and white spots with daily use of CND RescueRXx in just one to four weeks! If you're wondering about the impressive results, the main ingredients incorporated in this product jojoba oil and keratin protein.
These ingredients can smoothen your cuticles and moisturize your nails, preventing them from peeling and splitting. And if you have a lot of work to do every day, it has a quick-drying formula so that it won't bother you. However, it can't be used along with nail polish.
What's Inside Jojoba Oil?
Jojoba oil comes from jojoba seeds, which have various essential and non-essential fatty acids. Additionally, it contains antioxidants, Vitamin E, B complex, chromium, zinc, copper, selenium, and iodine.
It has natural antifungal properties, which is helpful for athlete's foot and other nail fungi. A few drops of jojoba oil can help in repairing the damaged collagen matrix inside the nails.
Nails Inc. Nailkale Superfood Base Coat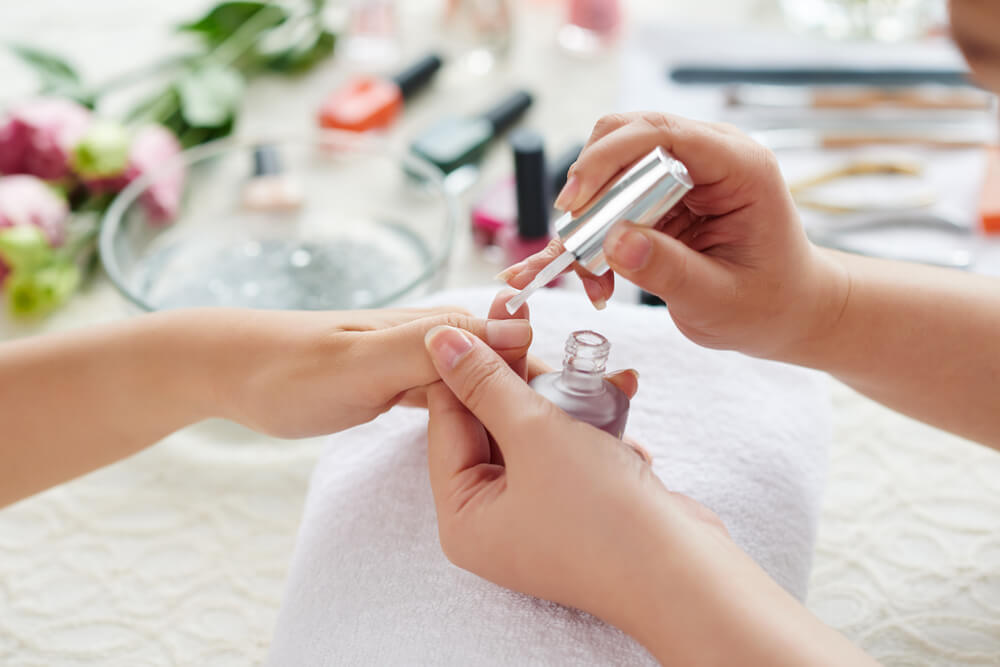 This nail product aims to deliver five benefits:
Hardening
Hydration
Nourishment
Stimulation of nail growth
Peeling prevention
How does Nails Inc. Nailkale Superfood Base Coat achieve these benefits?
The answer: It's infused with kale extract and antioxidant-rich keratin.
Introduce Kale to Your Nails!
Nailkale is the first superfood polish that integrates kale extract to strengthen your nails. It contains a high level of vitamins and stimulates keratin production, strengthening and moisturizing your nails.
If you have no time to pamper your nails with a manicure or pedicure, this base coat saves you time. It works as the base coat of your favorite nail polish and provides nourishment and protection.
Here's more: It doesn't take that long to get your desired results — just four weeks!
Onyx Professional Hard as Hoof Nail Strengthening Cream
This cream-based nail strengthening product moisturizes your nails and cuticles. It prevents peeling and chipping, and it also works as a lotion. Apply this cream as often as you need and allow your nails to absorb minerals, calcium, vitamins, and antioxidants to nurture them.
Active Ingredients
Onyx Professional Hard as Hoof Nail Strengthening Cream contains jojoba oil, aloe vera oil, hydrolyzed protein, calcium pantothenate, Vitamins A, C, D, and E. These ingredients significantly impact the pliability of the nails.
Aloe vera oil has anti-inflammatory and antifungal properties that can also protect your hands and feet. It also acts as a moisturizer and hydrating agent for the nails.
Barielle Nail Strengthener Cream
This cream can be used every day (it also has a fast-drying formula!) to give your nails the protection it needs. It promotes nail growth and is paraben- and sulfate-free, which is suitable for those who have weak nails due to constant use of artificial nails. Make sure to apply it before and after painting your nails with regular nail polish.
One of the key ingredients of this product is vegetable oil, which is proven to moisturize and improve the nails and cuticles' appearance.
How Is Vegetable Oil Used?
Vegetable undergoes a production process wherein producers remove oil from plant components, predominantly seeds. They can extract oil using an oil mill or solvent. For almost 80,000 years, humans have been producing oils for various reasons. Fortunately, you don't need to cover your hands with vegetable oil overnight because Barielle Strengthener Cream already contains vegetable oil. Manufacturers integrate vegetable oil in cosmetics and personal care products because of its benefits.
You can utilize vegetable oil to repair dry and brittle nails because it helps with hydration. Plus, it helps your top layer polish dry quickly.
If You Still Think You Don't Need a Nail Strengthener…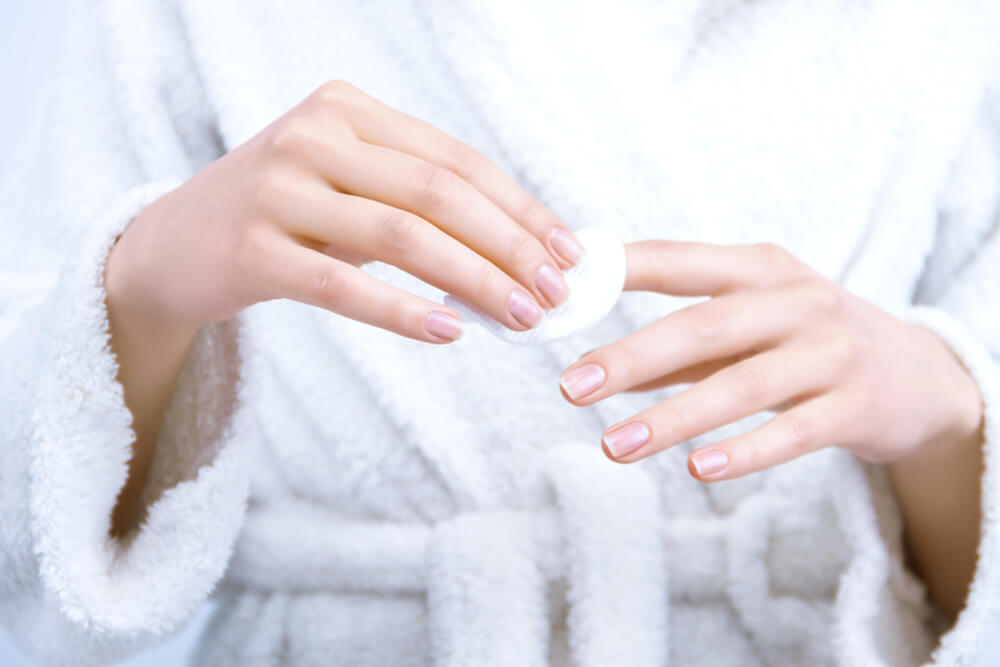 It is not easy to maintain your nails healthy during the winter season. As soon as it gets chilly, your nails start to peel, split, or chip. The humid air not only dries your skin but also your nails.
We often neglect the importance of nails — don't let that happen.
Your fingernails and toenails function as guards securing your fingers and toes against bacteria and fungi. Without proper nail care, you can get fungal or bacterial infections.
Moreover, other health problems such as malnutrition, kidney disease, and liver disease, can also manifest in your nails. So in addition to strengthening your nails with these products, keep in mind that you also have to eat properly and avoid bad lifestyle habits to take care of your nails from the inside out.
Prepare your nails for the cold weather by applying these nail strengtheners in your nail care routine. If you have dry and brittle nails, we hope you can find a product in this list that is suitable for you!