After testing the Celestolite Jade Spectra Collection, I found the Jade Spectra Bead Cream to be one of my absolute favorite products of the bunch. The rich and creamy texture of the cream coupled with the innovative bursting beads completely blew my mind and gave me a skincare experience that I will not soon forget. The immediate redness reducing effect of this soothing cream on my skin as well as the delicate and calming aroma had me hooked after my first use.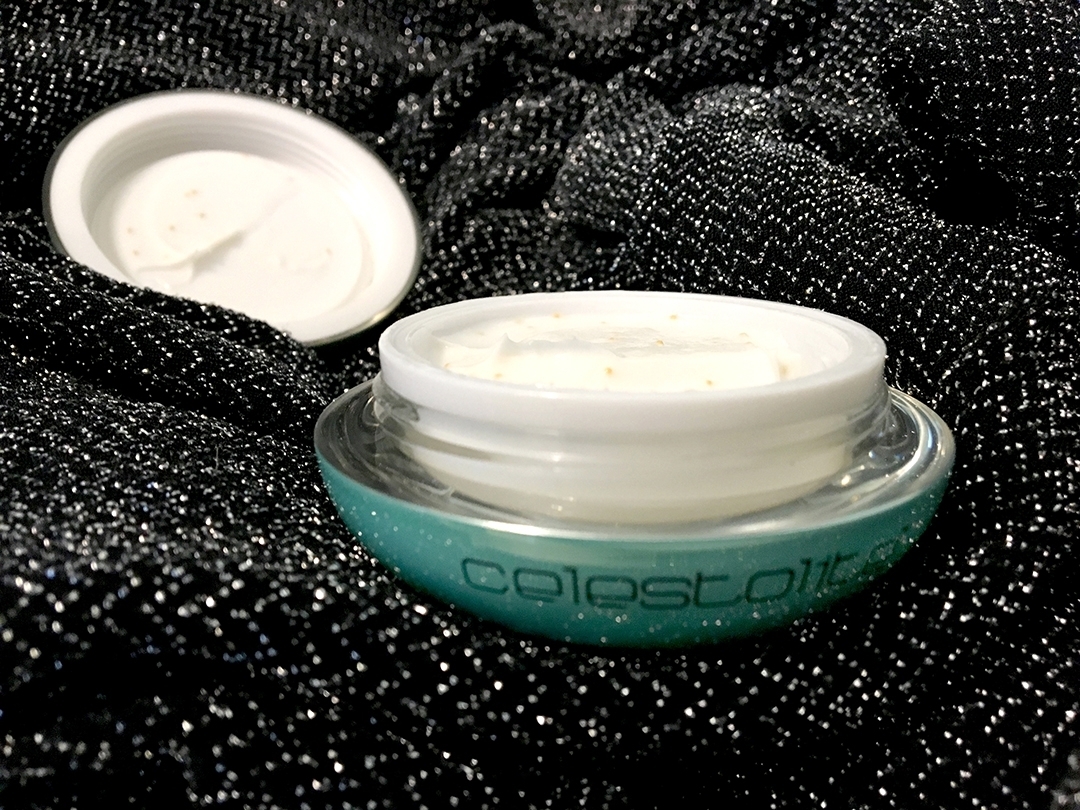 Upon first impression, I was taken aback by how beautiful the container was. The bright jade green and sleek modern shape would look great on any counter or vanity. The white and silver accents were a great choice for the bold color of the container. Upon opening the cream, I was surprised to find it decked with small bright orange dots. I had thought that by saying "bead" cream, the product would have a luminescence to it rather than actual beads. The product itself feels rich and creamy yet somehow light and airy. As I applied it to my skin, the tiny beads housed within the cream unexpectedly burst for a pleasant cooling sensation that felt absolutely amazing. The cream blended in beautifully, without leaving any residue, grease, or oil. A light aroma of fresh green tea can be detected, which was a very soothing and delicate addition that was perfect, in my opinion. Since I used the cream in the morning, I was eager to test its performance underneath my day-to-day makeup. I found that it did not affect my makeup application, but rather made my foundation blend more smoothly over my skin.
Since I began using this product, I have noticed that my skin's redness has all but disappeared. Almost immediately after applying this Bead Cream, the irritation all but disappears and leaves my skin smooth, flawless, and glowing. The delicate and soothing green tea aroma stays with you all day and is not in the least bit overwhelming. All in all, I loved the effects of this cream and it will now have a permanent place on my vanity.