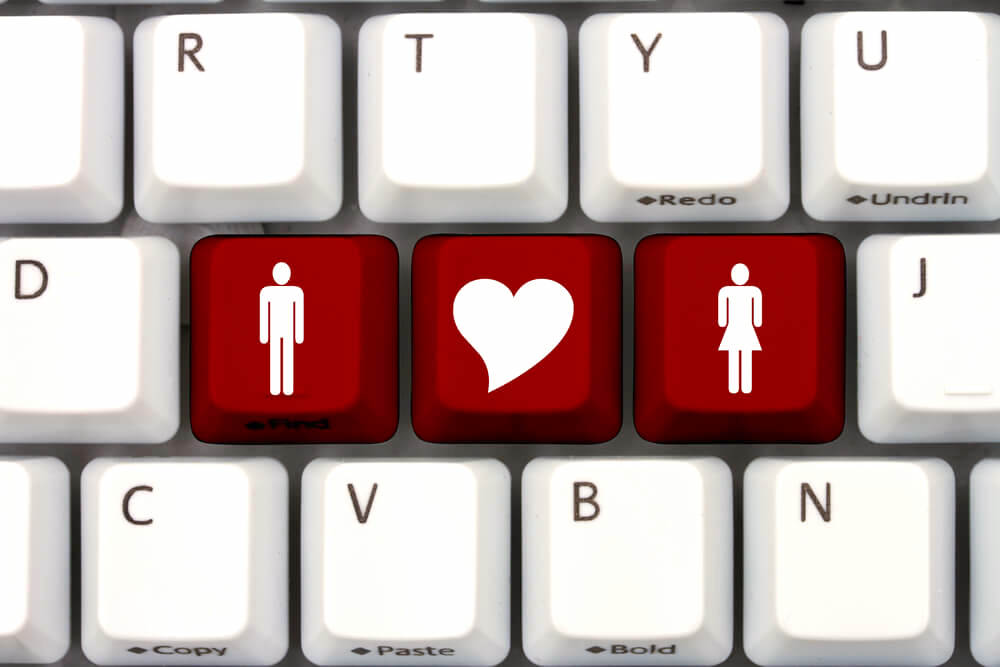 Whether you are looking for a short romance or a life partner, using a dating app to seek out this special someone does have a certain appeal. There are thousands upon thousands of single people out there, and dating apps are a fantastic opportunity to connect with like-minded people, whom you would have otherwise never met.
When it comes to the dating apps currently available, there is such an array out there, so which one/s do you go for?
Here are 12 of the most popular dating apps, each one worth trying out if you are looking to meet your match.
Tinder
https://www.instagram.com/p/BiaZCUylKy6/?taken-by=tinder
This is an app that you have likely heard of, if not already used, because it is, without a doubt, one of the most popular dating apps out there.
Around 50 million people use this app each month, meaning that you are extremely likely to find quite a few people not too far away from you.
Want to know how Tinder has managed to dominate the dating app market in such an impressive way?
Well, there are many long-term relationships, and even marriages, that have been created because of this app, giving hope to many. 
Not only that, but Tinder's user interface is also excellent, with large photos and easy sign-up options. To make it even better, nobody can message you on Tinder unless you have also expressed an interest in them, preventing a stream of unwanted messages coming your way.
Want to sign up?
You need two things:
To be over 18

To have a Facebook account
If you've got those, just download the app and follow the steps required.
PlentyOfFish
https://www.instagram.com/p/BgrDkGBl4Rd/?taken-by=plentyoffish_official
Commonly referred to as POF, Plenty of Fish is one of the oldest, and largest, dating services out there, with more than 90 million users using either the app or the desktop site.
Both versions offer similar features and use the same database, so, thanks to their large number of users, POF claims that users are 2.7 times more likely to be matched in their first 24 hours on POF than on other apps.
It is not only their huge following that appeals to many…
There are a number of functions within the app that make it so easy, and fun, to use, from its swiping mechanism, just like Tinder, to the quizzes about your likes and dislikes.
Since POF is free, this is a great app to download if you are just starting out and wanting to see what's out there.
Bumble
https://www.instagram.com/p/Bgb3PRAjKzR/?taken-by=bumble
Bumble is an interesting app, because their selling point is centered around one of the most common complaints when it comes to other dating apps.
This is the number of unsolicited messages that women tend to get, so Bumble has found a way around this.
With this app, women are the ones who need to make the first move and send the first message once a match has been made. With same-sex matches, either person can send the first message.
Since matches expire after 24 hours, messages through this app need to be sent quickly, so there won't be any waiting around to see if someone is actually wanting to chat.
Looking to make new friends, as well as date?
Bumble has a special BFF feature that allows you to meet people for the purpose of friendships too. 
Coffee Meets Bagel
https://www.instagram.com/p/BiVSarBjCsB/?taken-by=coffeemeetsbagel
For women who do not have much time to spare, especially when it comes to profiles of people who share absolutely zero of your interests, Coffee Meets Bagel might just be the dating app for you.
Why?
Because of the way in which this app works.
You need a Facebook account to sign up, after which you set your preferences.
Then, each day at noon, the app sends your profile, along with up to 20 others, to potential matches, who will then either like you or choose to pass.
Coffee and Bagel will then sort through the matches you have received, lining them up with the preferences that you set earlier.
Then, each day, the app will send you a "bagel", which is basically the profile of a potential match. Since each match has been curated for you, there is no time-wasting when it comes to looking through profile after profile.
What happens if you both like each other?
You will then be able to message each other in a private chat room, but keep in mind that this chat room expires after eight days, even if you and your match have been talking in it non-stop.
This means that you have eight days to either exchange other contact details or even meet up, encouraging matches to take things further.
Badoo
https://www.instagram.com/p/Bel3ryLnnZ6/?taken-by=badoo
One of Badoo's stand-out points is that there are over 370 million people that use this app, and they come from over 100 different countries.
Wondering how you would ever find your special someone amidst so many people?
The app offers a couple of ways in which you could meet your potential match.
To begin with…
They have a swiping feature that allows you to express interest in other users that appeal to you. They also allow you to view the profiles of users within a certain distance of you.
For those of you worried about being scammed or "catfished", Badoo is an app that really places an importance on user verification. Not only do they do this with photos and connected social media accounts, but they also require a phone verification.
Wondering if you have to pay?
The app is free to use, although you can purchase credits or subscribe to the app too, which gives you a few extra advantages.
Hinge
https://www.instagram.com/p/BiFbdhPFCA1/?taken-by=hinge
Hinge recently underwent a huge redesign, for the purpose of differentiating themselves from all of the other dating apps out there.
How have they done this?
Rather than making a romance seem like a game, in the way that many other dating apps do, Hinge tries to nurture relationships and mentally stimulating conversations.
In the past, Hinge used to give users the option to swipe through other users' profiles, just like Tinder. But now, users get to see much more detailed profiles of potential matches, filled with stories and pictures.
If you like the look and sound of someone, you can then either like or comment on one of the pictures or stories in their profile, making this a great way to begin a conversation too.
The app will send you new recommendations each day, and also allows you to see who has viewed your profile.
Happn
https://www.instagram.com/p/BiM5JYfH8Bz/?taken-by=happn_app
For a dating app to really be a success, it needs to have quite a unique concept.
This is something that Happn definitely has…
This dating app focuses on proximity, using your phone's location services to match you up with people who you have recently crossed paths with.
This automatically gives the two of you something in common, and you can then check out their profile to learn more about them.
If you like them, you have two options…
You can either "like" them secretly, meaning that the other person will not find out that you like them, unless they like you too.
Alternatively, if you're feeling brave, you can click on the Charm option, which lets them know that you like them.
The downside to this app?
Happn will only send you a match if you have been within 250 meters of another user. This means that people who live in rural areas may find themselves at a bit of a disadvantage.
Worried about attracting stalkers?
Happn never shows other users your current location, so this isn't something you need to be concerned about.
Tastebuds
Tastebuds is only available for iOS, which is a pity since its concept is quite a creative one.
This app's philosophy is centered around music, and this is what they use to match their users together.
When you set up your profile on this app, one of the main features is choosing music that you enjoy. The app can even scan your iTunes collection, so that it can really gain a deeper understanding of your musical tastes.
Once your profile is complete, the app will then show you the profiles of other users with similar musical tastes.
Like someone?
Rather than sending them a message, Tastebuds allows you to send a song!
Match.com
https://www.instagram.com/p/Bghfa2iF9da/?taken-by=match
You have likely already heard of Match.com, as this mainstream dating website and app has been around for quite a while.
This is quite a straightforward app, in that you create your profile and then the app puts together a list of customized matches on a daily basis.
However, this is where the free version and the paid version then begin to differ…
With the free version, you can "wink" at people you like, and then chat with them if they like you back.
The paid version offers many more features, such as being able to see who has checked out your profile or your pictures.
One of the highlights of Match.com is that they are continually improving their services, even though they've been a market leader for so long.
New features include the option to swipe through profiles, just like on Tinder, as well as integration with the Apple Watch and Android Wear.
Wingman
Are you in a serious relationship, but always wondered about the appeal of dating apps?
If so, then Wingman is the app to download, as this is a dating app that you can use to find a match for a single friend of yours.
How does it work?
You download the app and then create a profile for your friend, and can actually do this for multiple friends. Your friend/s will then be sent a link to review the profile you have created, and once you have their approval, their profile goes live.
Then, the swiping begins…
If you swipe on a match for your friend, and that person is interested, then a chat is automatically started between your friend and their potential new love. 
OkCupid
https://www.instagram.com/p/Bd5m2xuBGL0/?taken-by=okcupid
OkCupid is another app and website that has been around for a while, and requires users to fill out a lengthy profile. Not only do you provide your own answers to questions, but you also list what you want your match's answers to be.
One of the benefits to this app is that you learn so much more about people before you have to decide whether or not you "like" them.
However, one of the downsides to this app is that anybody can message you, even if you have not liked them back.
Want to see who has liked you without having to swipe through users?
This is possible, but only if you upgrade to the paid version of the app, which gives you a few other extra features too.
Hater
The majority of dating apps out there focus on matching people up based on their likes, but Hater has turned this around, focussing on dislikes instead.
Hater currently has a database of over 2000 topics, with everything from "carpool karoke" to "being bored" on there, and users state how much they like or dislike each one.
This part of the app is actually quite fun to use, and when you aren't busy swiping through topics, you can swipe through the profiles of other members on the app, similar to how you would on other dating apps.
The difference here is that, again, the focus is on the likes and dislikes of other users, and you do not get to find out anything related to their profession or education level until after you have matched.
There are so many different dating apps out there, from the more generalized apps to ones that focus on specific interests, such as music. No matter what type of relationship you are looking for, a dating app could be well worth a try, and can also be so much fun in the process.