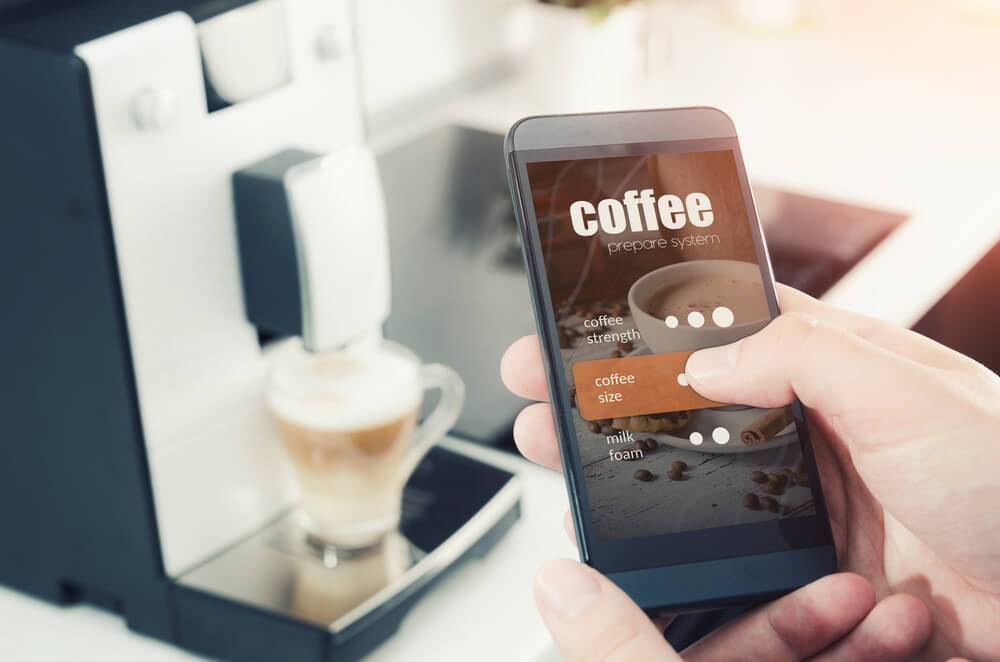 Life can get so hectic, and 24/7 seems never enough for those who are always on the go. That's why many of us skip breakfast or purchase meals from fast-food chains. It may be the easy and quickest way out, but the truth is, you don't get the nutrients that you need. Cooking your food from fresh ingredients is always the best option to stay healthy and energized. 
Kitchen appliances are here to save your time and energy. But with busier days comes the increased demand for a more convenient and easier way to cook food. The solution? Smart kitchen gadgets! 
Step up your cooking game and change your life with these smart kitchen gadgets!
Air Fryer
If you love deep-fried food but feel guilty about the fat and calories, the air fryer is your best friend. Air fryers are countertop appliances that work like convection ovens. It cooks food by circulating hot air inside and suspends the food on a perforated basket. Air fryers cook faster and distribute heat evenly to give you that perfect crisp.
The best foods you can cook with an air fryer are French fries, nuggets, and tater tots, among others. And the air fryer isn't limited to convenience meals! You can also cook chicken breasts, steaks, vegetables, and so much more.
This smart kitchen gadget is also great for reheating leftover food, such as fried chicken and pizza, making them especially crispy. An air fryer is very convenient and safe to use for kids. 
Is Air-Fried Food Healthy?
Air-fried food is healthier than the usual deep-fried or pan-fried foods, where you have to put so much oil just to distribute the heat to the food evenly. 
Why, you ask?
Air fryers do not need oil at all. Hence, you don't have to worry about calories and fats and stress out about your next visit to the gym! And, as mentioned earlier, you can cook vegetables using this smart kitchen gadget without a fuss.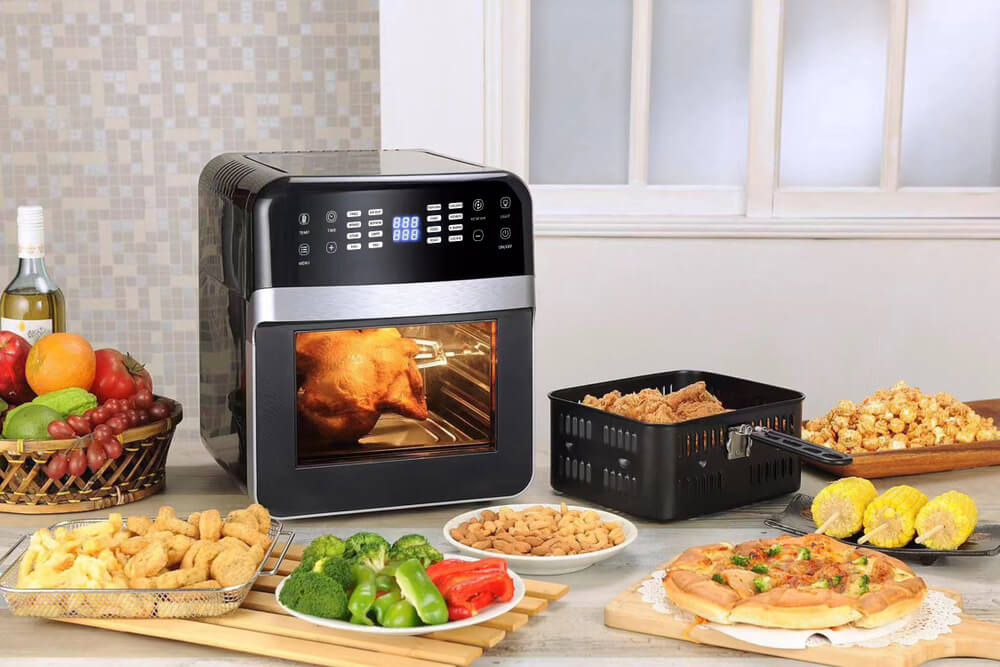 Latest Innovation
One of the latest air fryer innovations is the Cosori Smart WiFi Air Fryer. What makes this brand different from other air fryers is that it's Alexa- and WiFi-enabled! Why don't you try impressing your guests by using your air fryer hands-free?
Cosori Smart WiFi Air Fryer is the first air fryer that you can control or monitor using your mobile phone. It can also cook over 100 recipes, and it's very easy to use with its 11 built-in, one-touch presets.
Pan Stirrer
You sometimes need to continuously stir your food on your pan to achieve the taste and aroma you want, such as with a risotto. 
But what if you're still prepping the other ingredients for more recipes? Cooking would be so much easier if we have three arms. 
Fortunately, pan stirrers are invented, and they are truly a game-changer in the kitchen. Pan stirrers do the job while you can either sit and relax or get busy with more cooking.
Exterior Clamp-On Models vs. Interior Models
There are two pan stirrer models you can choose from. The interior models use a motor with three arms that come out from the bottom. On the other hand, exterior clamp-on models use a motor that sits in between the gadget's arms that you use to attach to the pot. Both models work excellent at different stirring speeds, but the exterior clamp-on models tend to cost more than the interior models.
Recommended Pan Stirrers
The Automatic Pan Stirrer With Timer from Uncommon Goods is special. While it is not Alexa-enabled, this stirrer can save you a lot of time and arm pain! Put the stirrer on to the pot, set the timer, and watch it automatically stir as you do other tasks at home without worrying it might overdo the stirring.
People also swear by the StirMATE pot stirrer. It is not as expensive as other premium pot stirrers—but the price doesn't really ensure quality. In fact, more people are satisfied with its performance than the more expensive ones. This brand is an exterior clamp-on model, so it clamps on to the rim of the pan instead of inside the pot. This stirrer sweeps the bottom of the pot, lifting the heavier ingredients there and preventing them from burning.
Bluetooth-Enabled Pressure Cooker
Wouldn't it be nice if you own an Instant Pot that does every kind of cooking—pressure cooker, slow cooker, rice cooker, steamer, yogurt maker, and cake maker, all in one nifty gadget? It'd be even more fantastic if you can also use your Instant Pot hands-free!
Instant Pot has created its Instant Pot IP-Smart Multifunctional Pressure Cooker. Compared to other cookers that require WiFi connection, it connects to your phone via Bluetooth. All you need to do is download the app and connect your mobile device to the pot, and you're good to go!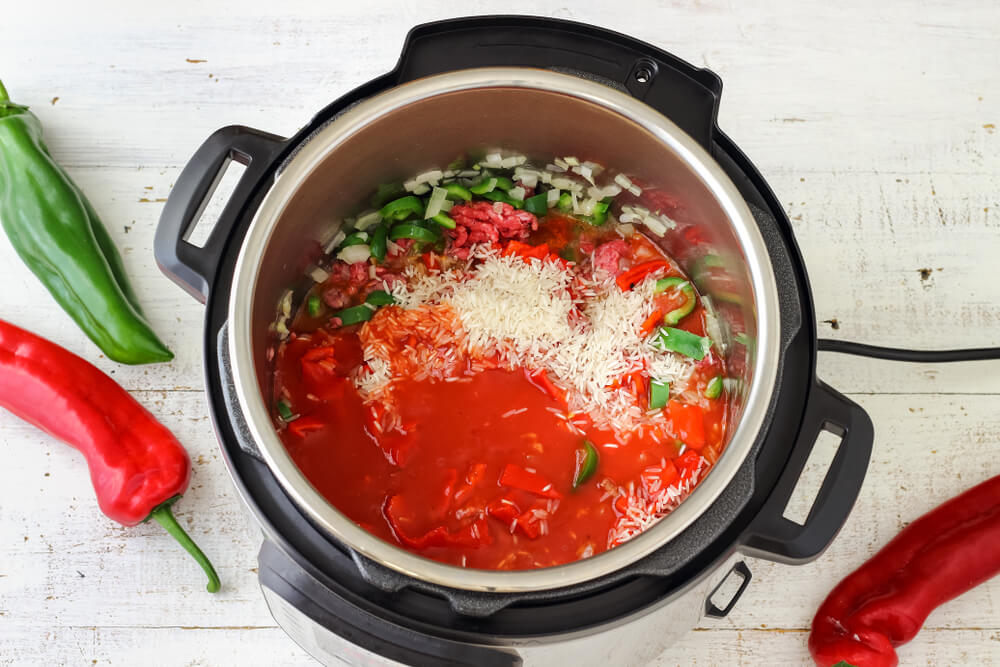 Smart Functionality
The Instant Pot has several features available, such as multiple timer settings and cooking temperatures. Some of these need to be changed during the cooking process, and this is where the Instant Pot App takes over with its Smart Functionality.
Once you open the app, you will see different recipes that you can choose from. Choose one of them, add the ingredients needed, check the cooking time, and press the cook button. The app will do the work depending on the settings, making your cooking experience more manageable. 
Safe to Use
The Instant Pot is definitely safe to use! 
It has a pressure relief valve that prevents the pressure from exceeding the maximum safe limit. It can also detect problems with the cooker, such as blocked pressure valves and leaking lids. The pot self-regulates with its highly accurate temperature sensor, so you don't need to watch over the cooker every time.
Healthier Option
There are other crock pots sold in department stores, but most people swear by Instant Pot for its healthier benefits. Instant Pot lets you take control over the meal-making process. You can customize the cooking settings without reducing the nutrients! For instance, you can speed-cook your meal to maintain its nutritional value without sacrificing its taste.
Isn't that neat?
Smart Personal Blender
It's a joy to create your drink at home, especially knowing that the ingredients you used are fresh and healthy. In case you're always heading off to the gym, attending yoga classes, or still running later for work, it's the best idea to buy a personal blender. 
Benefits of Personal Blenders
Personal blenders save space, and it doesn't take too much time to blend your favorite drink as most of them include your own tumbler—perfect for the on-the-go types. Personal blenders may be small, but they're powerful. 
We're serious!
You can toss all your ingredients in the jar and blend it for less than a minute. And because they're small, you don't have to worry about cleaning different parts. Plus, many brands are also dishwasher safe.
Smart Personal Blender
NutriBullet's collection of personal blenders has won people's hearts for several years for their ease of use, blending abilities, and price. They introduced their Balance Smart Personal Blender, and it is the first smart fruit extractor and personal blender.
NutriBullet Balance uses its SMART Nutrition System by connecting the blender to your phone or tablet using an app. Once connected, the app will provide real-time nutrition data to the food you put in the blender by measuring and tracking them. It counts the calories, protein, fats, and sugar content with its built-in Nutrition Sensor. 
The app also has a pantry section where you input what you have in your pantry, and it will suggest a recipe for you. Isn't that neat?
The NutriBullet Balance Virtual Nutritionist helps you choose which recipe you should make based on the following:
Personal wellness goals, such as weight loss or heart health

Eating styles, such as dairy-free or vegan

Allergens, such as nuts
NutriBullet Balance Smart Personal Blender is easy to set up—after taking it out of the box, just download the Balance companion app, turn your Bluetooth on, and it's ready to go! Despite its hands-free operation, this blender has 1200W power, making it one of the most powerful NutriBullet blenders to date.
Smart Fridge
A refrigerator stores your food to prevent spoilage and freeze ice and cold cuts. That's been the only purpose of the fridge for years. However, several innovations from appliance companies turned the tables, making your refrigerator a multipurpose kitchen appliance!
Benefits of Having A Smart Fridge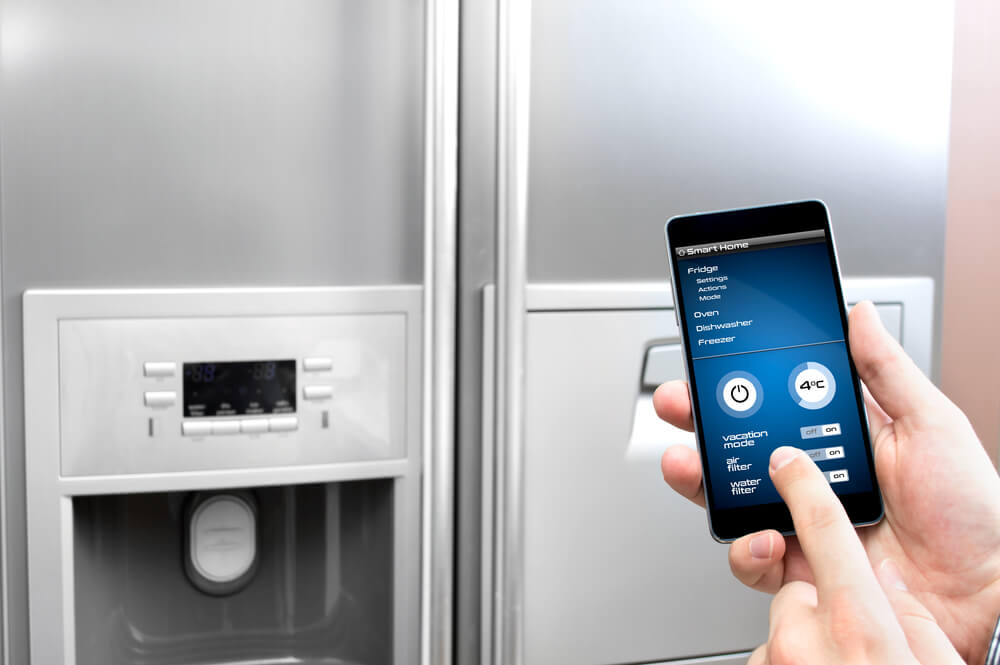 Some may think that having a smart fridge is not necessary. Surprisingly, there are several benefits you can get from it!
For one, you can receive alerts on your phone if there are problems with your fridge. This smart appliance will notify you immediately of any potential issue, such as leaving the fridge door open or faulty water temperatures. This way, you can prevent your fridge from having serious problems in the future.
Another benefit is you can see what's inside even if you're far away. If you're doing groceries and you've forgotten your checklist, you can access what's inside your smart fridge using its camera that takes images whenever the door closes. This way, you can keep track of your food and what you need to buy. Pretty, nifty, huh?
Lastly, a smart fridge saves money and conserves energy. Some say that buying and using smart appliances tend to use more electricity. However, this is not the case. Smart appliances like a smart fridge provide feedback on energy use, and they monitor your energy consumption.
Samsung 4-Hub French Door With Family Hub
If you want to get yourself a smart fridge, check out Samsung's 4-Hub French Door With Family Hub. This smart fridge is also equipped with Bixby, Samsung's voice assistant. It has a built-in camera where you can peek inside your fridge while you're away.
Aside from the other usual features of a smart fridge, it also includes a touchscreen Family Hub, which works as a memo board and is accessible on your mobile phones. For children and the elderly who may overlook expiration dates of food, this cool smart fridge even sends you alerts about which products you need to throw away!
Smart Coffee Maker
There's no better way to start your day with a cup of hot coffee. But if you're in a hurry for work or school, preparing your brewed coffee would be the first thing to take off from your to-do list since you can buy coffee instead. Thankfully, there's a smart innovation where you can make your favorite brewed coffee without spending too much time setting up and buying handcrafted coffee outside! 
Several coffee makers in the market can be controlled or monitored using smartphones and a WiFi connection. Some coffee makers have different options and features. Others may require you to install an app that you can control, such as setting the time when to start or stop brewing. But the bottom line is that these smart coffee makers brew high-quality coffee while giving you more control of the process.
Alexa Smart Coffee Maker
With Hamilton Beach Work's 12-cup Coffee Maker, early mornings are more manageable. All you need is a mobile phone, and your trusted assistant, Alexa. You can command her to start brewing the coffee, or you can also ask, "Alexa, is my coffee ready?"
Awesome, right?
Hamilton is proud to say that they are the only coffee maker brand with a built-in Alexa system. But even without Alexa, this coffee maker is easy to operate!
Cooking Made Easy
Because many of us live on a busy work or school schedule, we need as much energy as we can get. It's always best to cook your food and not buy from fast-food chains or expensive restaurants.
Cooking should not be a hassle; that's why several appliance companies created different types of smart kitchen gadgets that will surely change your life. Be sure to check out the six smart kitchen gadgets mentioned above and prepare to be amazed by their features and functionalities!