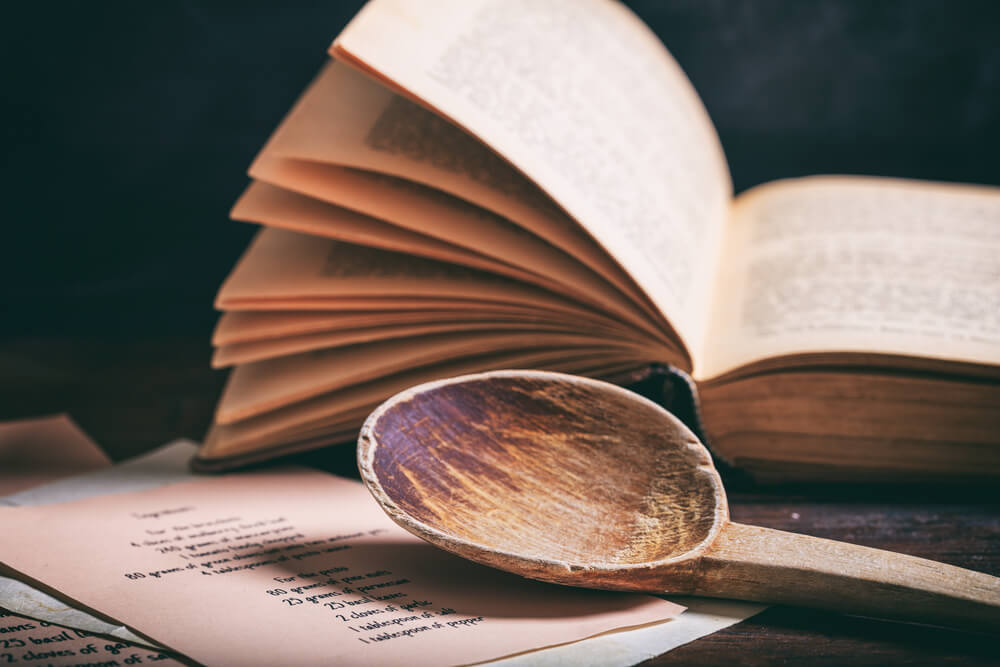 This winter season is all about getting cozy inside our homes and sharing time with our closest family and friends. What better way to spend time with them than bonding over food? And because we are all cozying up indoors, winter is the perfect time to experiment with some brand new winter-appropriate recipes. While this season is all about bringing back Grandma's old recipes, there is always room to add more ideas to the table.
Fortunately, you don't have to get frantic about not knowing your way around the kitchen. If you feel like your creative juices have run out, don't worry! There are a lot of cookbooks from which you can choose. You know what that means: you have plenty of time to perfect your recipe or menu for Christmas celebrations and party dinners.
In this article, we give you a selection of cookbooks that are sure to suit your taste buds. Without further ado, here are 9 of the best cookbooks you need to check this holiday season.
A Girl and Her Greens: Hearty Meals from the Garden by April Bloomfield
https://www.instagram.com/p/2tPcy1NIca/
We start this list with a healthy option, perfect for those who are still sticking to their New Year's resolution, even during winter. When we think of the winter season, we immediately imagine a dinner table with all things meat, right? Vegetables might not be your first choice of food this season, but they're definitely delicious—and that's all that matters to April Bloomfield. Bloomfield owns British gastropub The Breslin and is a former chef of The Spotted Pig. She believes that vegetables are something you can eat alongside meat. 
So, while this cookbook is primarily focused on ingredients you can find in your garden, you're sure to find some sumptuous meats here and there. The author takes inspiration from the seasons, and she shares almost 90 recipes perfect for the following:
main dishes

sides

salads

pasta

juices

desserts
You would like this cookbook if you also want to think of a simple approach to cooking like Bloomfield, as she offers recipe ideas for ingredients like broccoli, corn, potatoes, and even fennel! 
With this cookbook, here's to guilt-free yet still delicious winter meals!
Love in a Dish and Other Pieces by MFK Fisher
https://www.instagram.com/p/BINX7Tzh_bG/
Okay, well, this one may not exactly fall in the cookbook category. However, we still very much recommend getting it as it is one of the best books written about food in a long time. Sometimes, you just need to slow down and appreciate the beauty of cooking before actually doing it. With that said, this book is perfect for a cozy winter evening when you just want to escape and be brought into a yummy place as you sip your hot choco. If you don't want to cook, the best part is you don't have to get down and dirty in the kitchen.
Fisher's book is rich with curious observations and painstakingly genius descriptions of the reasons we love food. After reading this, you're sure to appreciate the poetry of food from beginning to end. Who knows, you might also be motivated to cook right after. For that, get yourself a cookbook from this list, and that's a perfect combo!
Pieminister: A Pie for All Seasons by Jon Simon and Tristan Hogg
https://www.instagram.com/p/Bb5Fe3-AUO3/
Ever heard of the saying, "Easy as pie?" Well, pies are made with the utmost skill, patience, time, and of course, love. And you can never go wrong with a traditional pie! They are a classic dish and an ultimate staple for the winter and the holiday season. Moreover, they're warm, vibrant, and oozing with amazing flavors, both savory and sweet. 
This is what the Pieminister team is best known for—they bring their ultra-delicious gourmet pies for the nation to access in supermarkets or delis. But now, with their new ultimate pie cookbook, even you can make your own gourmet pie right at the comforts of your kitchen. Here, they share their secrets of what makes pie-making a success. If that's not enough, then feast yourself over the almost 100 recipes that will suit any given occasion, especially this winter. They're all about making pies year-round, regardless of the season. But of course, the best time to start your pie-making craft is during the cold winter days.
Big Bad Breakfast: The Most Important Book of the Day by John Currence
https://www.instagram.com/p/BKQ897mg9a9/
Breakfast may or may not be the most important meal of the day for you, but it surely holds a special place in our hearts. This is the same for John Currence, a James Beard award winner, whose personal take on breakfast might be a bit extreme, and shall we say, excessive? (Take a look at his Sausage Cinnamon Rolls for an example!) If you also share a deep passion for all things breakfast, then you will surely enjoy this book. Who doesn't love hearty homemade pop tarts or a slice of classic bacon, eggs, and toast on a cold winter morning?
Big Bad Breakfast also comes with a fun and festive—not to mention overly-caffeinated—take on the Southern Breakfast. You have more than 125 recipes to choose from, all inspired by Currence's famous restaurant in Mississippi. Currence surely made breakfast into an art form with his recipes like the Spicy Boudin and Poached Eggs or the Oyster Pot Pie. Needless to say, this cookbook is a comforting kitchen companion that will make you appreciate breakfast differently this winter season. 
Where Cooking Begins: Uncomplicated Recipes to Make You a Great Cook by Carla Lalli Music
https://www.instagram.com/p/Bs8ybOrnGTe/
This cookbook is a great option even when you're not a beginner at cooking, as the title suggests. Even home cooks who have spent their entire lives in the kitchen can learn a thing or two from this cookbook. Here, Carla Lalli Music talks you through several cooking techniques you can master, such as:
pan-roasting

steaming

sautéing

boiling

simmering

slow-roasting

and making perfect pastries!
Then, it's time to cook your heart out from over 70 recipes you can follow. The techniques might seem technical, but the author's flexible recipes still call for you to be relaxed and loose. Call it more intuitive cooking, if you will. 
Whether you are an aspiring Michelin chef or you simply want to impress your guests this holiday season, this cookbook will be your best friend in the kitchen. The simple and straightforward guide will help you save cooking time so you can bond with your family more. Deliciously prepared meals while bonding with your family this winter? Win-win!
Nothing Fancy: Unfussy Food for Having People Over by Alison Roman
https://www.instagram.com/p/ByDSSeMBFto/
The winter season might be crazy cold, but it's also one of the best times to invite your friends and family over to your home. After a full year of business, it's the ideal season to not only bond but to show off your cooking prowess too. Still, most of us may not have enough time to pull off restaurant-level dishes. If you can relate, then Roman's Nothing Fancy cookbook is your best bet. 
This is the cookbook you reach for when you just want to have a simple, fun-filled night with a friend or if you want to go all out with about 15 or more guests. Alison Roman made sure that the recipes here will really help you keep the event fun and relaxed. Nobody wants a host who's stressed at the kitchen 80% of the time! Here, you can expect to find how-to's for vegetable and grain dishes, and even a DIY martini bar if you're feeling extra playful. For main dish options, choose from recipes like Alison's coconut-braised chicken with chickpeas, or a lemon turmeric tea cake. We assure you, your guests are going to want to come over more often.
Baking with Less Sugar: Recipes for Desserts Using Natural Sweeteners and Little-to-No White Sugar by Joanne Chang
https://www.instagram.com/p/1vcm3imHT6/
As we all know, baking is such a staple element in the kitchen regardless of the season. We all love a good old baked dish or pastry once in a while. Whether you're a baking God or are still getting into the craft, you can do well by getting this cookbook for yourself. Flour Bakery + Café's pastry chef and owner Joanne Chang is a sweet addict like most of us. Even so, she also acknowledges the dangers of excess sugar consumption. 
Holidays are the best time to go overboard with sweets! In her cookbook, we get a glimpse of how to bake with little to no sugar at all. Some recipes here are cooked with less sugar. Others, on the other hand, focus on using alternative sweeteners such as honey, maple syrup, or fruit juice. If there's one thing this cookbook will tell you, it's that sugar doesn't make a dish! It's technique, innovation, and lots of creativity. So, get ready to munch on some Mascarpone Fudgy Brownies, Banana Cinnamon Bread Pudding, or some Honey Cashew Morning Buns!
A Basket by the Door by Sophie Hansen
https://www.instagram.com/p/By-GiAWgXEE/
If you're not the inviting-guests-over type of person, you have nothing to worry about since Hansen's cookbook has got you covered. Aside from hosting get-togethers and intimate dinners, there's also so much joy in dining outdoors with friends and family. Don't let the winter season stop you since you can still find the perfect time to get out of your home! This cookbook is filled with dishes you can bring to an outdoor get-together, a winter picnic session, or deliver to a loved one who's feeling under the weather. Regardless of the reason, you will surely enjoy this cookbook as much as your loved ones will enjoy the taste of your dishes. 
Sophie Hansen divided her cookbook depending on the seasons, each coupled with a cute theme you will adore. You can reach out for this book during summer, spring, fall, or winter. While there are lots to choose from, do check out the "tray in bed" recipe with heavenly chicken pho, ginger, lemon, and turmeric super tonic, and a sunshine orange jelly. This is the perfect dish if the winter season hits you or a friend with the flu. If that doesn't sound good enough, then you can also make a classic chicken pie from scratch. Sophie Hansen's homey recipes and excellent food photography will take you on a journey to her family's home. What a perfect way to start the season!
The Sprouted Kitchen Bowl + Spoon: Simple and Inspired Whole Foods Recipes to Savor and Share by Sara Forte
https://www.instagram.com/p/B01Uk38BwEg/
Bowl + Spoon is already the author's second cookbook, and blogger-cook Sara Forte puts the spotlight on bowl foods. Unfamiliar with it? It simply refers to dishes that are combined with seasonal vegetables, complete with whole grains, lean protein choices, and of course, dressing to top. All these certainly make a balanced, nutritious, and hearty meal. Forte's recipes are jam-packed with the best flavors, texture, and appetizing colors. Did we mention healthy ingredients too? Yup!
Definitely check out her take on Smoky Tortilla Soup as well as the Double-Pesto Zucchini Noodles. Both these recipes are perfect for when you're just too lazy, but you also want to serve for your friends too. There are also other options which only uses basic ingredients like oatmeal, baked eggs, and other savory or sweet bowls. Whichever recipe you follow, this will give you that perfect transition to the winter season.  
There you go! We hope you enjoyed this list of cookbooks you should get this winter. You're sure to spend extra time in the kitchen this season, and we want you to be prepared for the battlefield (yup, the kitchen IS a battlefield).
You can definitely use this list for yourself, or to give as a gift to someone who loves cooking. Either way, any pick from this list will win the hearts and tummies of your guests. Whether you're aiming to bake a batch of cookies for an afternoon snack or you're about to host a huge Christmas dinner, you will find your perfect match here. From us to you, happy winter season!