Review: Resveralife Cleanser, Exfoliant and Hand Balm
|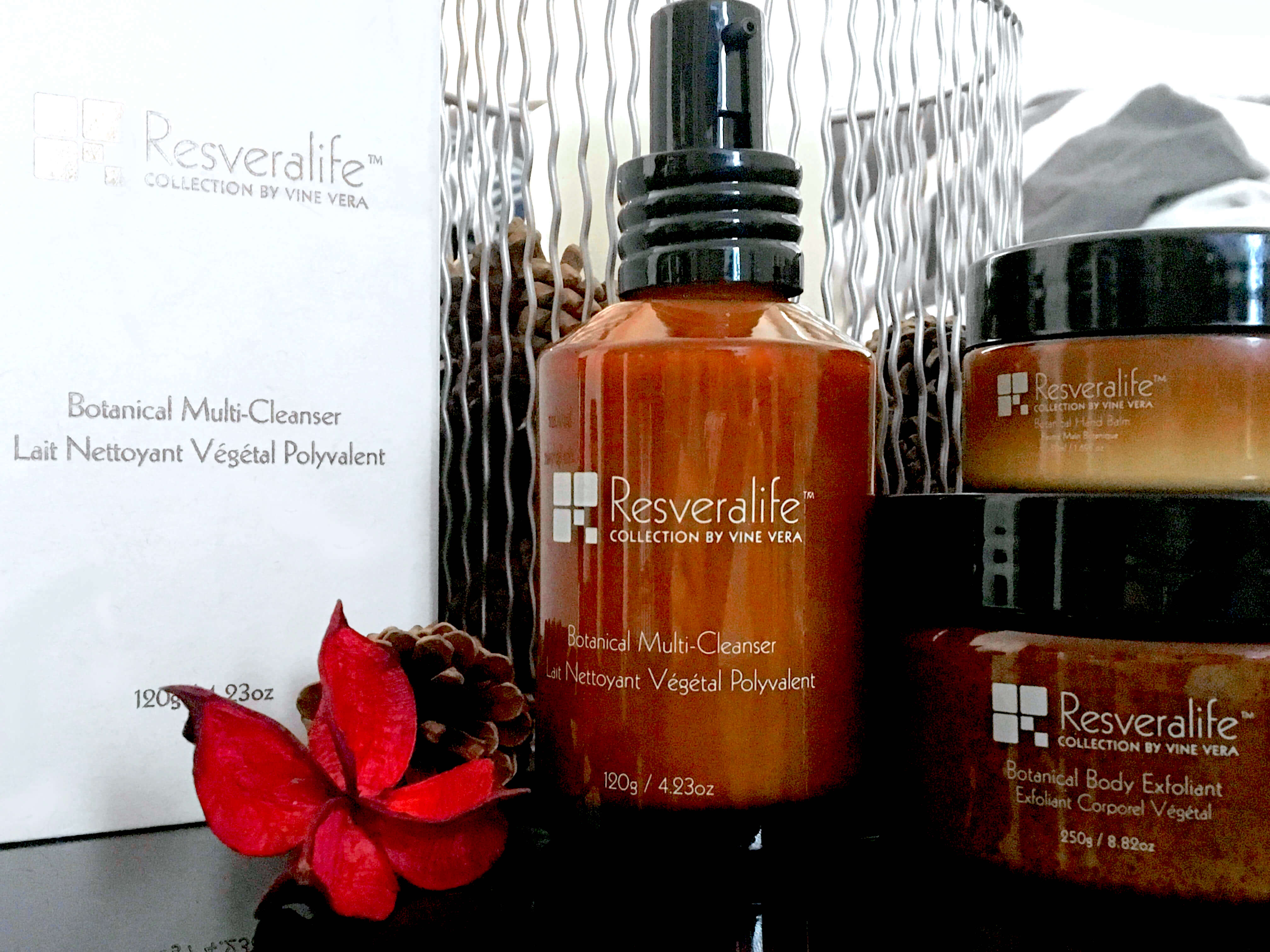 I hate cleansing.
It's a bad habit, yes. But when you've been up since 6 a.m. driving, working, cleaning, ferrying the kids back and forth soccer practice, there's nothing more annoying than having to go through your makeup-removing, face-gunk-cleaning ritual before crashing into bed.
And really, at 11p.m., all you want to do is crash into bed.
Unfortunately, my skin can be very unforgiving if I just "crash into bed." Without its usual TLC ritual, my skin starts breaking out, my complexion gets duller, and within two weeks, I look like Mommy from Hell.
So you can bet that I'd be looking for shortcuts anywhere I could.
Behold, the Botanical Multi-Cleanser by Resveralife. A bit pricey by my standards ($50 a pop) but the cleanser promises to do it all:
Cleanse, tone and remove makeup.
So I went for it.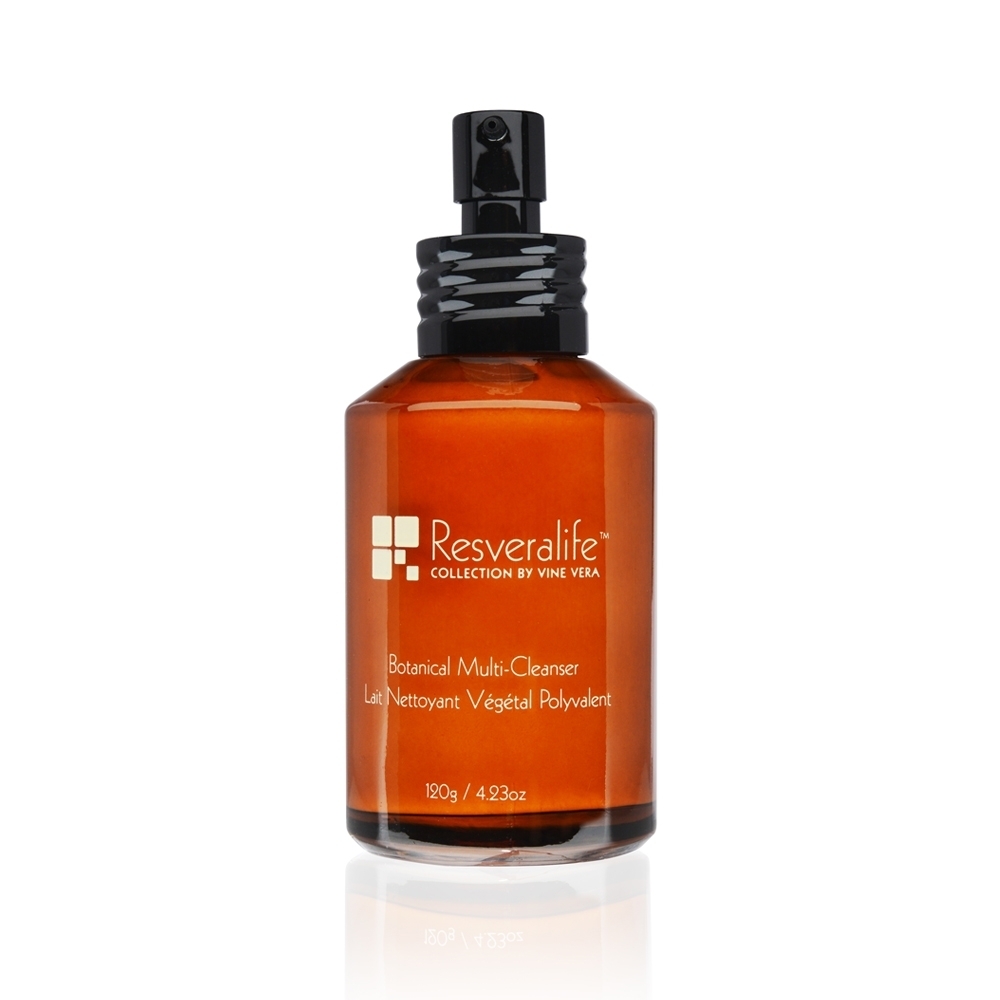 I'm happy to report that it works! I'm not sure about the toning part, but the cleanser certainly removes my makeup well, and after using it, my skin has that fresh, bouncy, clean feel (so I'm guessing this is the cleansing part at work? Yes, more please, thank you!)
This humble botanical cleanser comes in a little pump bottle, with 4.23 oz of product. All I have to do is apply one pump on my palm, mix it with water and massage it around my face thoroughly.
To save time, I do this while showering, in between washing my hair and soaping up my body. For a double cleanse, I sometimes even cleanse my face twice with this multi-cleanser!
While at it, I decided to try the Botanical Body Exfoliant, also by Resveralife. This had a slight hint of vanilla scent (which I love), and it makes me feel all fuzzy inside.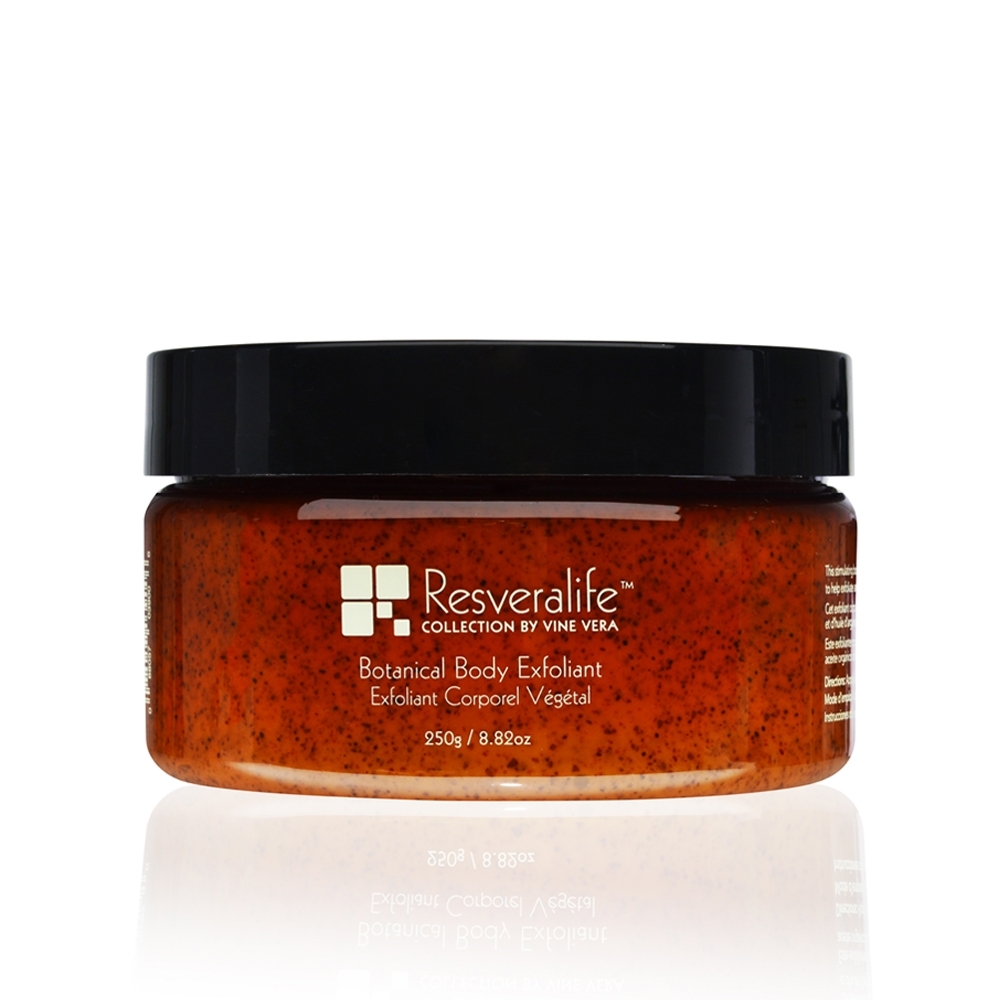 A bit of background: It's a running joke in my family that I have elephant skin — not in bad way, since this is the price I pay for washing dishes (constantly, it seems) and swinging off iron monkey bars with the children — but still, a girl likes to feel feminine sometimes, too.
So the grainy texture of this body scrub has been critical in removing dead skin cells for me. Even for my rough-and-tough skin, I was pleasantly surprised that this body exfoliant successfully smoothed it all. I used it on my arms, legs, and neck — my arms, in particular, feel baby soft now.
One tip when using body exfoliants: 1-2 times a week is enough. You don't want to scrub your skin raw (this is your skin, after all, not the cobblestone footwork outside the Musee de Louvre), even if you rough it out in the (kids') war zone every day.
Besides, if you're anything like me, and don't want to spend excessive amounts of time on body or skin care, exfoliating your body once a week is more than enough.
But one thing I absolutely recommend, even if you're as busy as Trump and Sessions (with the weight of the world and all that), is moisturizing your hands. This is critical.
After your face, your hands are the one body part that should be moisturized often and well.
I had a chance to try the Botanical Hand Balm by Resveralife — and now I use it religiously. This hand balm is made with organic ingredients, including Sunflower Seed Oil, Argan Oil, and Mango Butter, helping to keep your hands soft and smooth.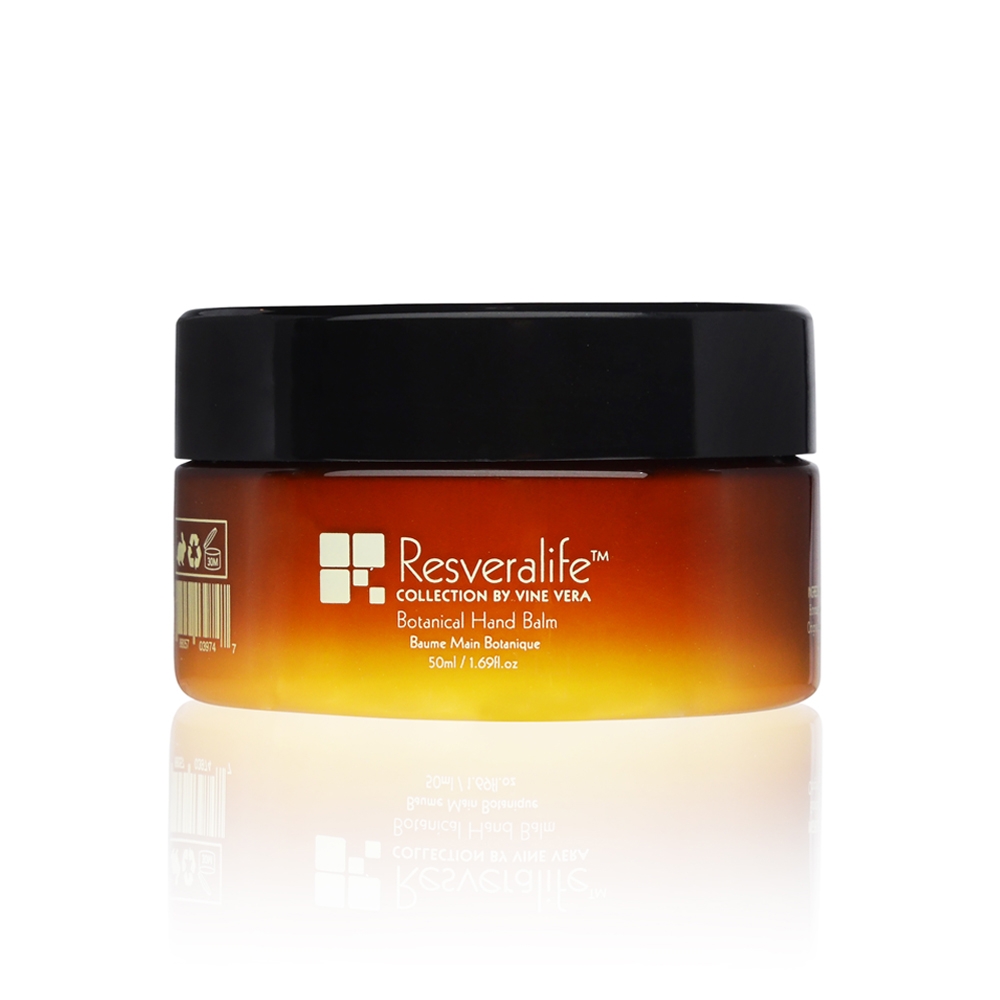 Now, even my youngest child tells me he likes holding my hand because they're as soft as his! (and he's six years old, imagine that!)
You don't have to use too much of this product – a little goes a long way. It's quite non-greasy, too, which is very important to me (you're not the only one who hates greasy hands!).
Overall, I would say that Resveralife is an up-and-coming brand that deserves all the attention it can get. Prices are reasonable, and the ingredients are top-notch.
PS: Those of you scrambling around for the perfect (last-minute) Christmas gift for her, this trio would make a killer gift!