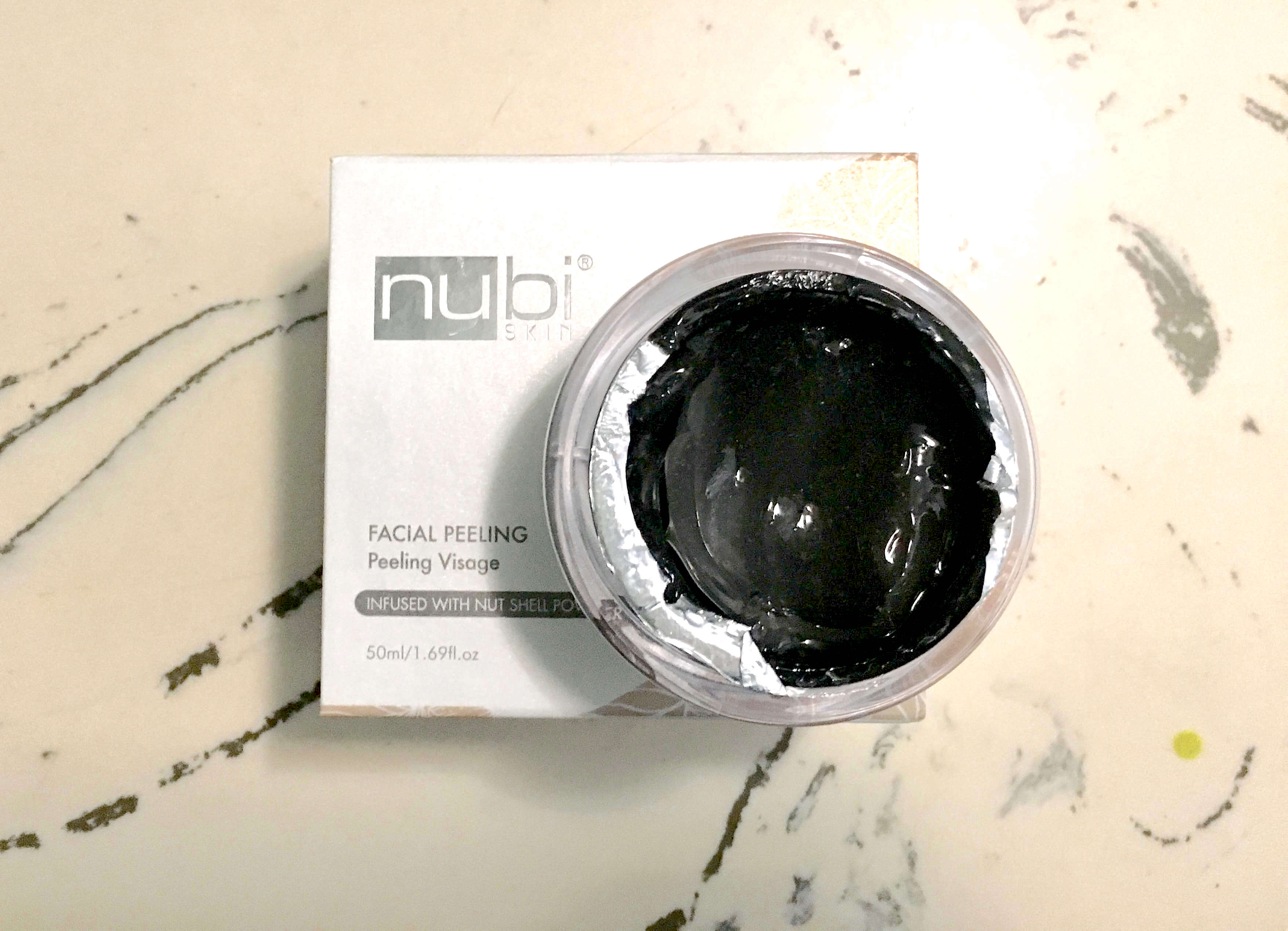 For the past two weeks I was given the unique opportunity to test two products from the nubiSKIN collection – the Facial Peeling Visage and the Facial Day Moisturizer. As a long-time fan of the renowned nubiHAIR line and a true skincare addict, I was especially excited to try out these products for myself and see if they fit my lifestyle and routine.
Below are my first impressions and subsequent thoughts after two weeks of continual use of the Facial Peeling Visage.
About the Product
The nubiSKIN Facial Peeling Visage is a unique facial treatment designed to help smooth the skin and promote a more radiant, clearer complexion. Housed in a luxe acrylic jar nestled inside of an elegant shimmering carton, this piece comes with 50ml or 1.69fl. oz. of product for continual use.
Product Usage
This product was designed to be easily implemented in your weekly routine, with a recommendation to use 1-2 times a week. The product should be applied to dry, clean skin before you massage it in with gentle circular motions for 20-30 seconds. You can then rinse your skin clean with warm water, whisking away excess oils and impurities from your skin instantly.
Features and Benefits
This distinctive product features a powerful combination of multi-active exfoliating botanicals to help slough away dead skin and leave a bright complexion. Ingredients such as nut shell powder and sea salt provide gentle exfoliation for a lush feel on the skin that is also highly effective.
First Impressions
Upon opening my package and finding both of these nubiSKIN products inside, I was very excited. I opted to test them out first before the other products to gauge my best honest reaction to one of my favorite hair care brands' jump into the skincare realm.
The Packaging
I was initially surprised by the heavy weight of the unit carton that this product arrived in – it gave an immediate luxe feel! The slightly shimmery outside and unique ingredient-inspired artwork was a little different than what I normally expect from nubi (typically on the simpler, edgy side of things). I do appreciate that the amount of product and the main highlighted ingredient was included on the front of the box – too often you have to hunt for this information when it comes to skincare items!
Upon opening the boxes, I was pleasantly surprised to find a gorgeous acrylic jar in the classic dark nubi colors. Although I may have preferred a glass jar, an acrylic fits well with the nubi aesthetic. I do appreciate that the jars were double-sealed with foil and a pull-tab, but the foil was rather difficult to navigate.
The Texture
I have to be honest here – the texture of this product took me completely by surprise. Not in a bad way – it just was not what I was expecting based on the name and description of the product.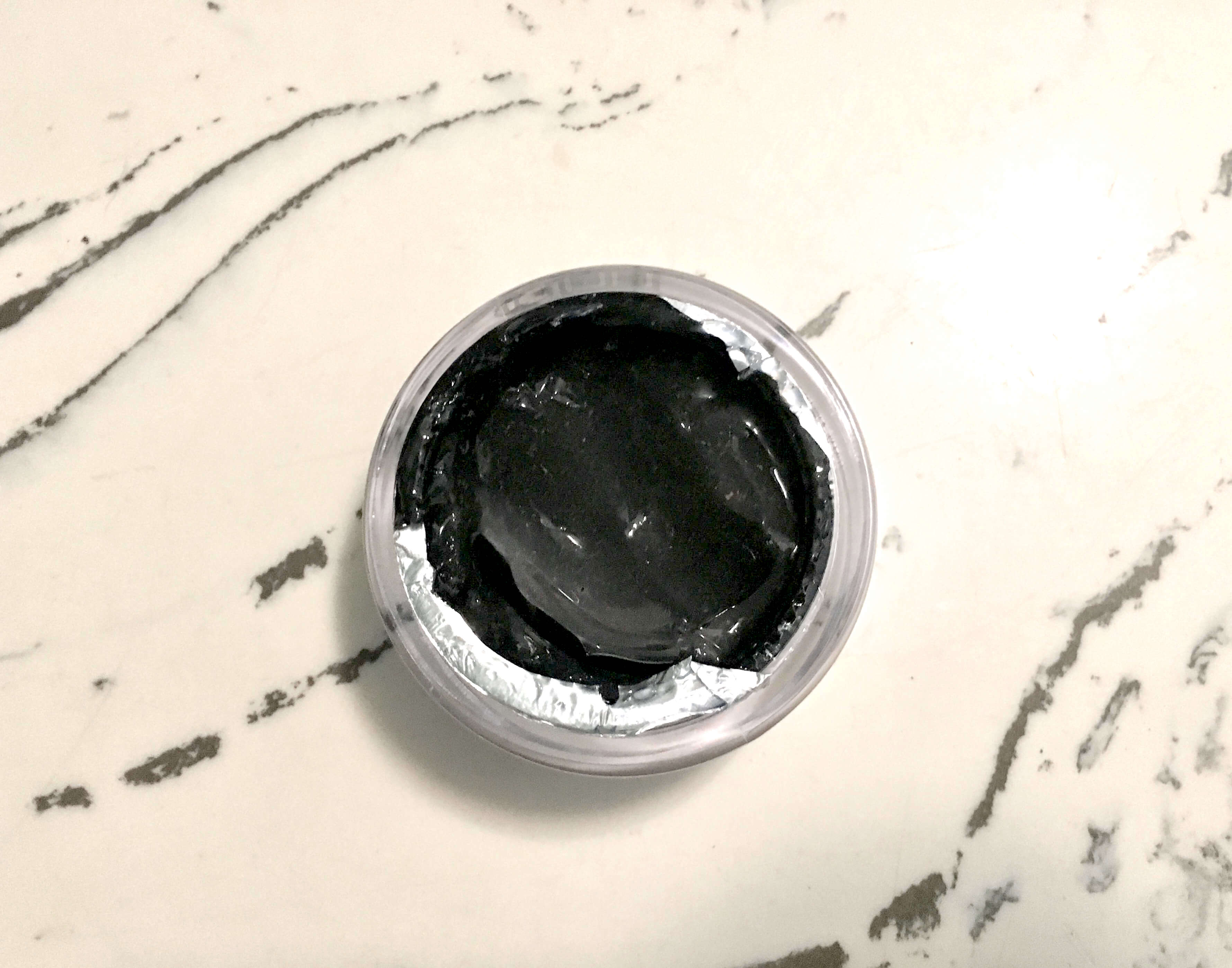 The Facial Peeling Visage has a very gel-like consistency that is surprisingly very lightweight and cool to the touch. Every other product that I have tried and would consider similar usually has either a thick or creamy texture so I was caught a little off-guard. Even then, I absolutely loved the feel of it on my skin – it felt like it was doing what needed to be done without causing a lot of skin irritation.
The Aroma
One of my biggest pet peeves in skincare is when products have an overwhelming aroma. This nubiSKIN product passed this with flying colors. It has a very delicate, barely-there aroma that I would describe as pleasantly clean. It is not overwhelming and definitely settles into the skin after application and rinsing it off. I completely forgot about it only a few minutes later.
The Application
I, of course, had to test this products immediately upon receiving it. My first move was to try out the Facial Peeling Visage after removing my makeup for the evening. I followed the super easy directions on the back of the box, massaging a small amount of this heavenly gel into my skin before rinsing with warm water. I have to say – it felt amazing. You can really feel the nutshell powder at work while you scrub in a good way.
As I rinsed away the product, following the directions and using warm water, I revealed smoother, brighter skin that didn't look quite as heavy or dead. This product completely scrubbed away the dull, textured parts of my face in just one go! The skin underneath was smoother and more radiant, although slightly irritated immediately after. As soon as the redness faded, you could see that my skin texture had evened out pretty well, too.
The Effects
I have to say it – the Facial Peeling Visage absolutely had an immediate, visible effect on my skin. Typically I have issues with dull skin and this product gave me a noticeably brighter complexion after just one use. I didn't notice any visible change with the texture of my skin, but this would most likely come later if I keep using this product. After this result, I was very excited to see how this played out after a few weeks of continual use.
Overall Takeaways
In general, I was very happy with the initial impressions I received from the Facial Peeling Visage. I did see some improvement in my skin and it did not cause any long-term irritation or breakouts.
Later Impressions
When it comes to skincare, you can't truly decide how effective something is until you work it into your daily route. For two weeks I implemented the nubiSKIN Facial Peeling Visage into my everyday routine, following the instructions on the packaging. I was delighted to find that not only were my first impressions pretty spot on, but I was actually seeing visible results in terms of the appearance of my skin.
One Week Later
After one week of using the Facial Peeling Visage as directed, I am happy to report that I did see some noticeable, positive changes in my skin.
The Effects
After a single week of use, I am extremely happy to report that I saw a noticeable, positive change in my skin. Those harsh dry patches on my face that once irked me on a daily basis are all but gone, replaced with smooth, supple skin. I've even received a few compliments on how nice my complexion looks, without wearing any makeup!
With these results, I'm hoping that after using this product for a few more weeks I'll finally feel confident enough to go out and about without feeling the need to slather on foundation or tinted moisturizer!
Other Notes
As directed on the box, I used this product a couple times a week as my sensitive skin allowed. Over time, I believe that anyone using this product would probably need it less and less, as their skin would be perfectly textured and radiant after just a few uses. Overdoing it may be an issue!
On one occasion I did happen to use this after a day out in the sun, and it did cause some noticeably longer-lasting irritation than any of the other uses. That being said, I would recommend avoiding using this product after a day out in the harsh elements in order to protect your skin.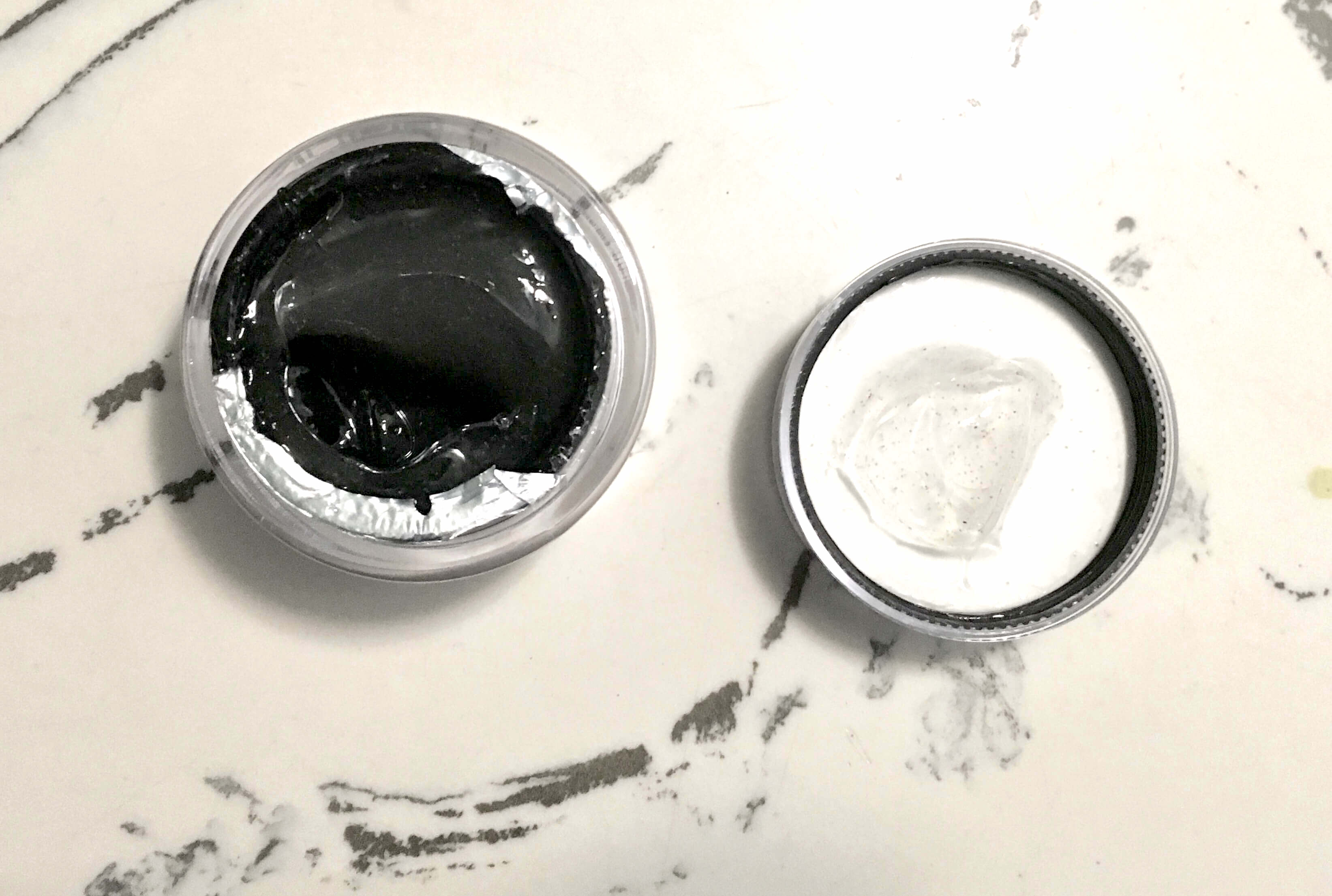 Two Weeks Later
After using this product for an additional week as directed, I am still extremely happy with the results. All in all, I have seen positive changes in my complexion and a healthier glow to my skin.
The Effects
If I was a fan of the effects of this product before, I'm definitely an obsessed super fan now. After using this product as directed, 1-2 times per week, for the past few weeks, my skin has gone from dull and drab to beaming and radiant. I did not once experience heavy irritation throughout its use (other than that mishap with my sunburn) nor did it ruin my budding summer tan. All in all, this product hit it out of the park and I will definitely be continuing to use it until I run out and have to purchase more.
Other Notes
I will admit, I did end up using this product 3 times during the past week, even though the suggested usage was 1-2 times. After an almost sleepless night and a tiresome day at work and the gym, I decided that my skin needed a little extra bit of a boost. I used the Facial Peeling Visage and put on a brightening mask afterwards for a little bit of pampering, and my skin was completely reborn. After using this combination to wake up my skin, I have to say that pairing the Facial Peeling Visage with your favorite brightening mask is an absolute lethal combination if you're after the perfect skin.  Highly recommend, 100 times over!
Overall Takeaways
What I Liked
My favorite part about both of this product is that it did exactly what it was intended to do. The Facial Peeling Visage sloughed away my dull, dry skin and gave me an immediate more radiant complexion after just a single use. Continual use helped me even out my skin's texture and left me looking glowing and gorgeous.
Additionally, I really liked the inclusion of botanical ingredients in this product. Many skincare items typically contain more chemicals than natural ingredients, and I appreciate that nubi scientists included ingredients such as nut shell powder and sea salt.
I also have to say that I really liked the packaging of this product. Although the outer packaging didn't really fit with what I see as the "nubi aesthetic," the inner packaging was super luxe and embodied it perfectly. I could definitely see this gorgeous acrylic jar sitting on my bathroom counter or vanity with the rest of my skincare collection.
What I Didn't Like
All in all, there isn't really anything that I outright disliked about this product. The Facial Peeling Visage did exactly what it was intended to without leaving my skin irritated or dried out.
 

What Could Be Improved?

After testing this product for two weeks, I couldn't really find too many areas for improvement. This did exactly what it was intended to do! My only complaint would be that the smell of the Facial Peeling Visage does tend to get rubbery at times – if the scent could be a bit lighter or cleaner like the Facial Day Moisturizer that would be ideal.
Who Would This Product Work For?
In my opinion, the Facial Peeling Visage would be best suited for men and women of all ages with all skin types.  This product worked wonders for my dull skin without causing irritation – I believe it would work extremely well for any man or woman who wants more radiant skin.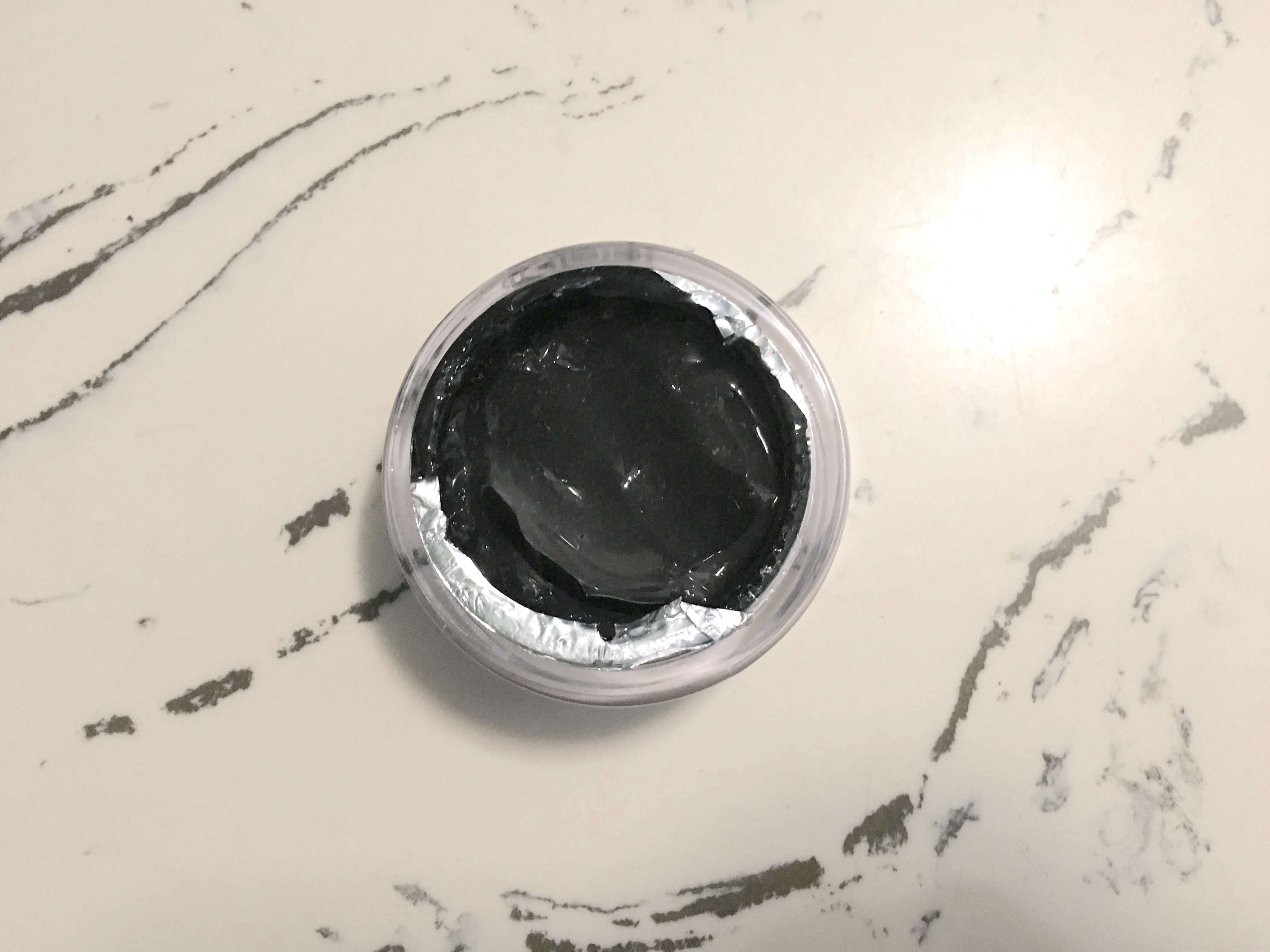 I would definitely recommend that those with super sensitive skin or breakouts avoid this product. Scrubs such as these tend to cause irritation and I can imagine that it would manifest very poorly in men and women with these skin types and concerns. After the slight irritation that I felt when I had a sunburn, I would be hesitant to use this product with any acne or open cuts on the skin. 
All in all, being able to test new skincare products from one of my favorite hair care brands was a fantastic experience. I look forward to continuing to use the Facial Peeling Visage and glowing, radiant skin for many years to come!