If you love skincare, then you'll be all too familiar with how much fun it can be to try out new brands and their exciting new products. However, like me, you'll probably also hang your head in shame when you think of all of those unused products gathering dust at the back of your skincare cupboard. I do so much of my skincare shopping online and, more often than not, many of the products that I pick don't work for my skin for whatever reason.
So, when I stumbled upon Pearl de Flore's flower-infused skincare lines, I was hesitant at first. Their products certainly seemed impressive, and I hadn't ever tried anything similar to their formulas, but did I actually need these products? 
In the end, I decided that I did. With the Pearl de Flore website displaying such impressive user studies on their formulas, I couldn't resist finding out if their products could brighten my dull and dreary complexion in the way that they have done for so many other people. 
Pearl de Flore: A Brand That's All About Love
The main concept behind Pearl de Flore is wonderfully unique – this is a brand that's all about love. This is why roses, the ultimate expression of love, feature so heavily in their skincare formulas.
With that being said, the brand makes use of other skin-loving floral extracts too. Each of their collections is centered around a particular flower, including the black malva, the orchid, and the peony. These aren't ingredients that you often find in skincare products. So, I was excited to see what my skin thought of them.
I chose three products to try out; a cleanser, a serum, and a cream. This way, I would be able to put these products together into a mini Pearl de Flore skincare routine. Bliss!
Le Rośe Illuminating Vitamin C Cleanser
First on the list was the Le Rośe Illuminating Vitamin C Cleanser. Pearl de Flore sells two different cleansers, but this one stood out to me because of its vitamin content. In addition to vitamin C, it's also infused with vitamins A and E. Vitamins are everything when it comes to maintaining healthy-looking skin, and these are the three that my dermatologist recommended I added to my routine.
I love how there's lactic acid in this formula as well. Lactic acid is technically a chemical exfoliant – it's an alpha-hydroxy acid. However, it's the gentlest of the AHAs out there and also functions as a humectant, meaning that it'll hydrate the skin while deep cleaning it.
Of course, in true Pearl de Flore fashion, this cleanser is bursting with flower extracts. Rose, chamomile, and calendula all have a soothing effect on the complexion, making them perfect additions to a cleanser formula.
Orchidée Skin Illuminating Serum Capsules
Next up were the Orchidée Skin Illuminating Serum Capsules. Now, I won't lie – I'm a little serum obsessed. And serum capsules? My absolute favorite.
Technically, serum capsules are better than a serum in a bottle. Why? Because each capsule keeps its contents 100% sealed off from air or light until the capsule is opened. Both air and light can degrade certain active ingredients, meaning that encapsulated serums are usually more potent. 
With this serum coming from the brand's Flore de Orchidee Collection, orchid extract is one of the star ingredients. It's one that I've never used before, but a little research taught me that it's a superstar at hydrating the skin. It's packed with a high concentration of antioxidants too, making it a game-changer when it comes to reducing the appearance of damage.
This serum also contains a few ingredients geared toward soothing the complexion. This is something that everyone needs. Even if you haven't noticed any signs of inflammation or irritation in your skin, it doesn't take much for the skin to start feeling internally stressed, which will affect your overall appearance. Keep the skin feeling calm and happy and it will glow!
Noir Micronutrient Finishing Cream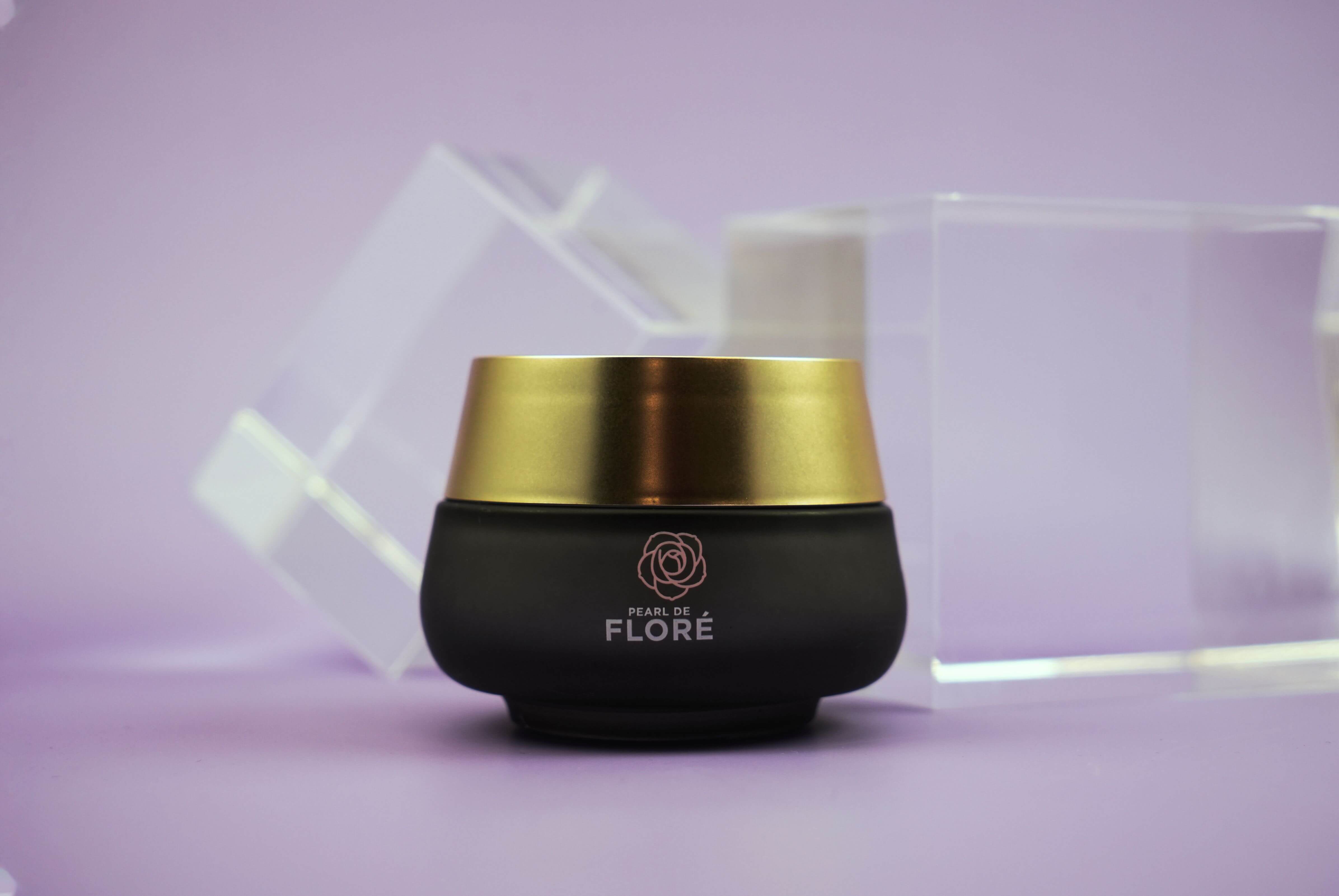 With my cleanser being from the rose-infused collection and my serum capsules coming from the orchid-inspired collection, I decided to go with a cream from the brand's Rose Noir Collection. It features the black malva, or black mallow, flower. There aren't many flowers that are naturally black in color, making this one a true rarity. 
Thanks to this flower's unique color, it's able to offer up a special selection of antioxidants that can't be found in many other extracts. These are combined with the antioxidants from grape stem cells, grape seed extract, and rose flower extract, resulting in a very potent blend. All of these antioxidants will help to fight the appearance of free radical damage, therefore helping the skin look younger and healthier.
There are a few extra ingredients in this formula that serve to brighten the complexion, which is why I couldn't resist this cream. From salicylic acid to vitamins A and E, it's hardly surprising that 100% of users noted that their skin looked plump and glowy after four weeks of using this cream.
Using the Products
Pearl de Flore's Le Rośe Illuminating Vitamin C Cleanser is so easy to use. It comes in a tube-like container that you simply squeeze to release the product. The formula itself looks and feels more like a lightweight gel than a creamy cleanser. It spreads beautifully across the skin and produces a satisfyingly soft lather as it is massaged in.
The serum capsules were also quick and easy to apply. Capsules are so convenient because all you need to do is twist the top off and then apply the entirety of the contents onto your skin. You won't have to worry about using too much or too little product – each capsule contains the perfect dose of active ingredients for the average person. That said, Pearl de Flore mentions on their website that you may want to use two capsules at a time, instead of just one. I found that one capsule was enough to adequately cover my face, but would sometimes use two if I wanted to bring the serum down to my neck and chest.
Finally, the Noir Micronutrient Finishing Cream. This comes in a beautifully sleek glass jar that looks stunning on my dresser. Appearances aside, the cream itself feels quite silky. It's not thick and gloopy like many face creams are – it's smooth and satiny to the touch, and it always absorbs into my skin quite quickly.
Final Verdicts
I've now been using each of the above three Pearl de Flore products for just over a month. Would I buy them again? Would I recommend them to others? Here's my final verdict:
Le Rośe Illuminating Vitamin C Cleanser
There's no doubt whatsoever about the Le Rośe Illuminating Vitamin C Cleanser becoming a regular in my skincare routine. It's a product that I currently use twice a day as it really does cleanse my skin so well. 
In fact, I would say that this is probably the only cleanser I've used that's able to thoroughly clear away thick layers of makeup without leaving my skin feeling dry. I usually have to continue on with my skincare routine pretty much immediately after cleansing to prevent my skin from feeling uncomfortably tight. However, with this cleanser, I can take my time – my skin feels soft and dewy for absolutely ages after cleansing.
Would I recommend it? Yes, 100%. Since I have combination skin, I've used this cleanser on both oily and dry areas, and the results are the same on both. It almost rebalances how my skin feels, so that the oily sections don't look so greasy while the dry areas feel so supple.
Orchidée Skin Illuminating Serum Capsules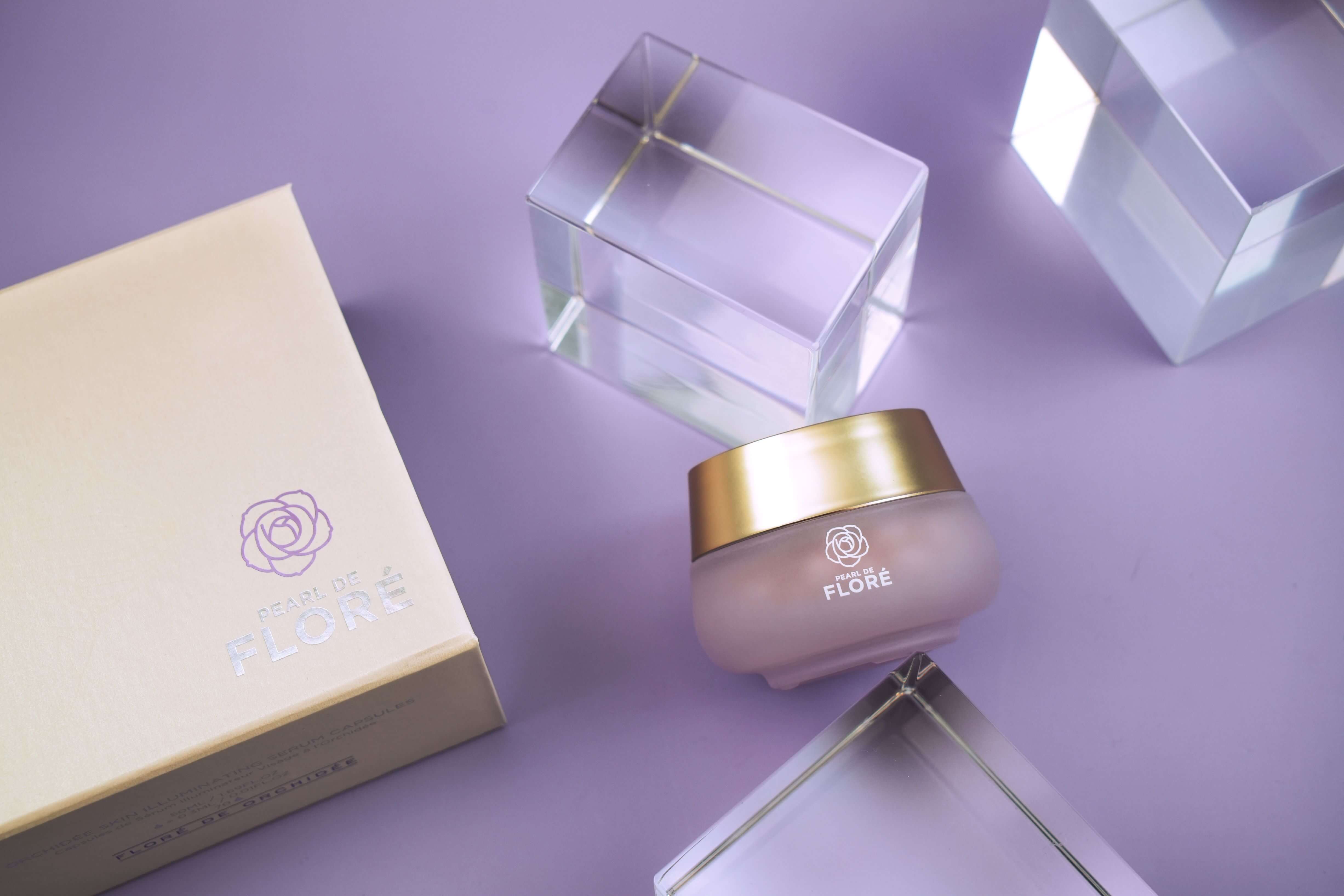 I've used serum capsules from so many different brands in the past, and these are right up there among my favorites. 
Some of the big-brand serum capsules that I have previously used have left quite a thick and strange-feeling coating on my skin, but these don't do that. They absorb relatively quickly, just like a regular serum, but my skin feels much softer to the touch after I have applied it. My complexion usually looks brighter too, especially the morning after I have used this serum at night.
The only downside to these capsules is that they're designed for weekly use. I love the effects of this serum so much that it's sometimes tempting to use them more often, but I'm also aware that overloading my skin with potent ingredients will likely cause more harm than good. With that said, I've already been browsing for a Pearl de Flore serum that I can use daily, as I have fallen in love with the flower-derived actives in their formulas!
Noir Micronutrient Finishing Cream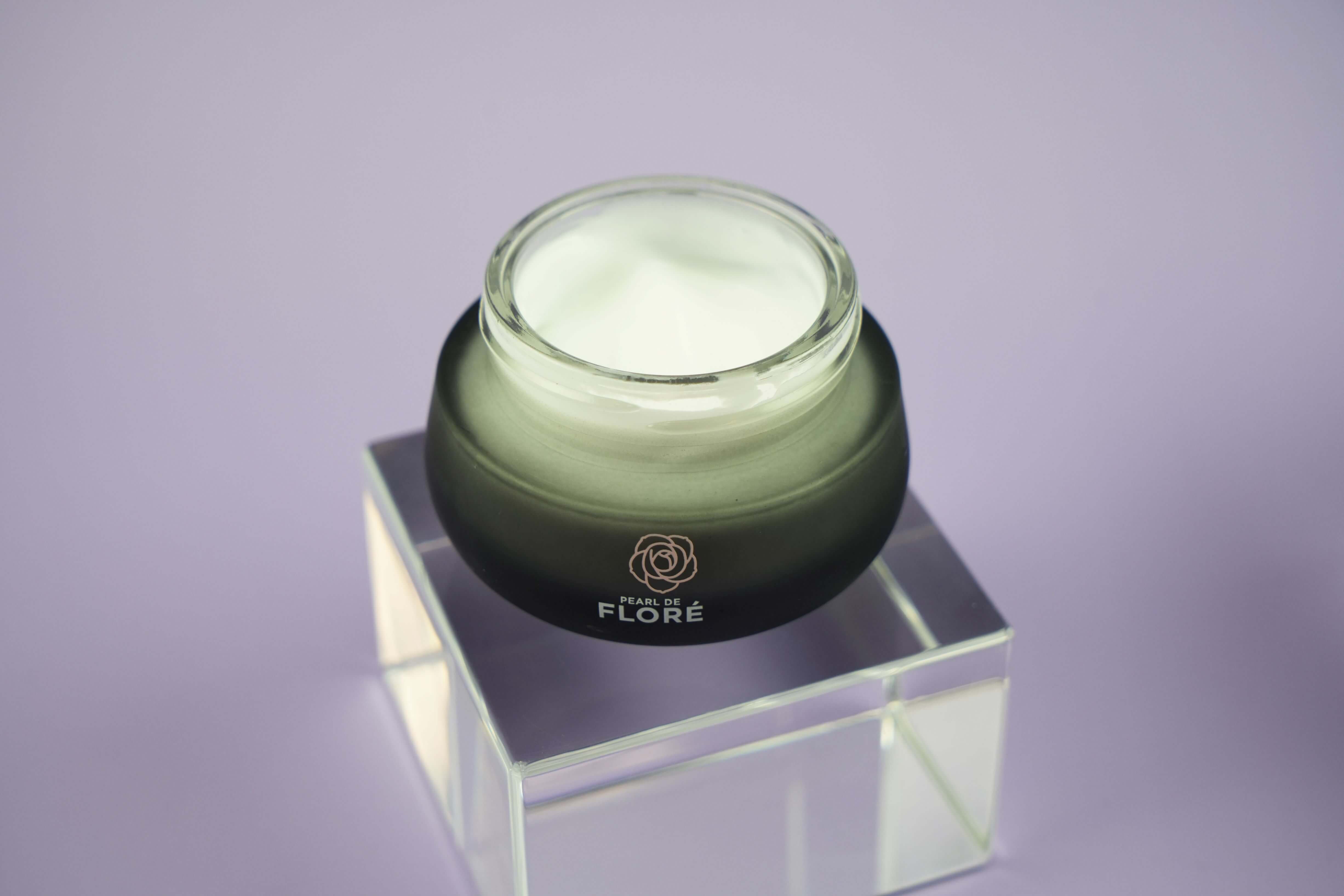 I have several face cream jars sitting on my dresser. However, this is the one that I return to each and every day. While I sometimes use it both in the morning and at night, it tends to mainly be a constant in my AM skincare routine. It's lightweight enough to soak into my skin quickly, and any makeup that I apply afterward seems to glide so seamlessly over the top. When I use this cream before applying any makeup, I can usually skip the primer.
I have also recently noticed that the fine lines around my eyes and my mouth aren't quite so visible anymore. My overall complexion looks much firmer and smoother too, which I'm pretty sure can be attributed to this cream!
Is Pearl de Flore Worth Buying Into?
There aren't many skincare brands that I would wholeheartedly recommend to just about anyone, but Pearl de Flore is one of them. Their love-inspired concept is very fitting – it certainly didn't take very long for me to fall in love with the brand! 
The formulas produced by Pearl de Flore contain a tantalizing mix of rare flower extracts and other cutting-edge botanicals, making it hardly surprising that they're so effective. If you've been looking for skincare products capable of brightening, smoothing, and calming your complexion, Pearl de Flore definitely won't disappoint.