Being a beauty enthusiast, I am always on the lookout for skincare products that deliver visible results and cater to my skin's needs. My journey recently led me to the world of Introstem, and let me tell you, it has been nothing short of a beauty obsession! With their promises of effective and transformative products, I couldn't wait to get my hands on them and experience the magic for myself. In this review, I will share my personal experience with several Introstem skincare products that have become integral parts of my daily routine. From cleansers to serums and moisturizers, each product has left a lasting impression, and I can't wait to share my excitement with you!
Unveiling Introstem's Radiance-Boosting Cleanser
The journey of my Introstem obsession began with their Stem Cell Mousse Cleanser. The moment I started using it, I knew I had found something special. The cleanser's smooth texture lathers up effortlessly on my skin, and its refreshing sensation feels like a breath of fresh air. Infused with stem cell extracts, it instantly revitalizes my skin, leaving it feeling refreshed and clean. Unlike other cleansers that strip my skin of essential moisture, this one strikes the perfect balance, keeping my skin hydrated and happy.
Achieving Brighter Skin with Introstem's Brightening Serum
One of my biggest skincare concerns has always been dull skin, and I had high hopes for Introstem's Stem Cell Vitamin C Serum. Spoiler alert: it didn't disappoint! This potent serum is enriched with two forms of vitamin C and fruit extracts, ingredients known for their brightening properties. With consistent use, I noticed a significant improvement in the appearance of dark spots and an overall evening out of my skin tone. The serum's lightweight texture made it a joy to apply, and the results were undeniably impressive. My complexion looked more radiant, and my skin had a renewed vibrancy.
Plump and Hydrate with Introstem's Moisturizer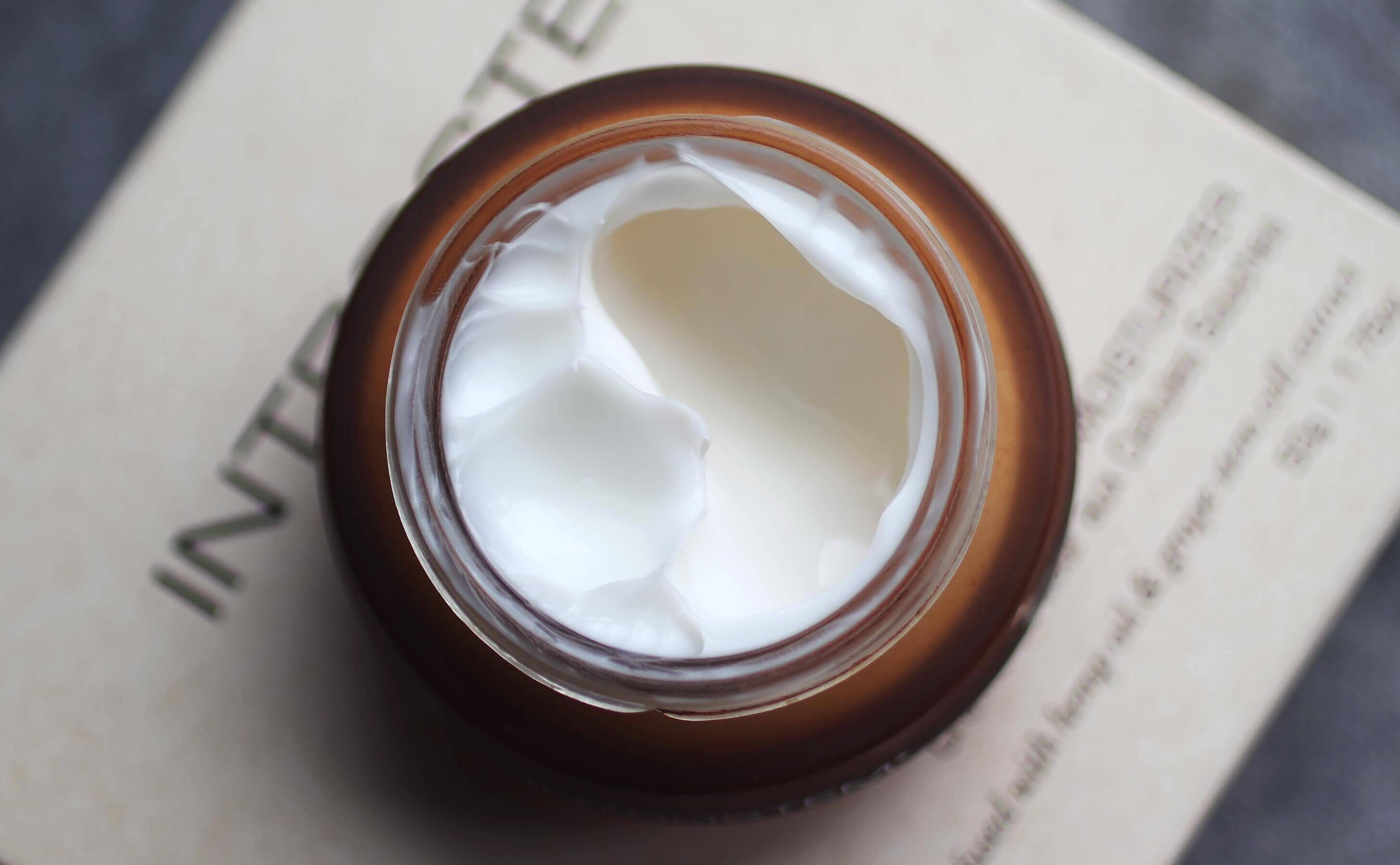 Moisturizing my skin has always been a vital step in my skincare routine, and Introstem's Stem Cell Day Moisturizer has earned its place on my vanity. This moisturizer is like a drink of water for my skin! Its lightweight and fast-absorbing formula deliver intense hydration without any greasiness. Packed with plant extracts and vitamins, it leaves my skin feeling plump, supple, and well-nourished. I love how it creates a smooth canvas for makeup application. Thus, making it the perfect base for my daily beauty routine.
Eyes Brightened with Introstem's Rejuvenating Eye Cream
Taking care of the delicate skin around my eyes has always been a priority, and Introstem's Stem Cell Rejuvenating Eye Cream has become my go-to product. Its cooling sensation instantly soothes tired eyes, making it a refreshing addition to my morning routine. With continued use, I noticed an improvement in the firmness and elasticity of my under-eye area. The lightweight texture absorbs quickly, making it suitable for daytime use and an excellent base for makeup. This eye gel has become my secret weapon for looking bright-eyed and well-rested, even after long nights!
Indulging in Self-Care with Introstem's Warm Face Mask
For those moments of self-indulgence, Introstem's ThermoStem Mask is my ultimate treat! With a luxurious blend of vitamins, botanicals, and thermal catalysts, this mask offers a spa-like experience in the comfort of my own home. The mask's purifying properties draw out impurities and unclog pores, leaving my skin feeling deeply cleansed and rejuvenated. What I love most is that it doesn't leave my skin feeling dry or tight. Comparatively, unlike some other masks I've tried. Instead, my skin feels refreshed and pampered – exactly what I need during those "treat yourself" moments!
Unveiling the Instrostem Glow with Stem Cell Eye Serum
The Instrostem Glow – that's what I call the transformative effects of their Stem Cell Eye Serum! It's infused with sodium hyaluronate and stem cell extract. This serum works wonders in brightening my eye area and unveiling a natural, healthy radiance. Also, I spend a significant amount of time outdoors. Thus, I appreciate the added protection it offers against environmental aggressors. And of course, the lightweight formula absorbs quickly and nicely. With consistent use, the skin around my eyes has appeared more youthful and my lines have gradually faded away.
Ethical Commitment and Sustainability: A Cause for Admiration
Beyond the effectiveness of their products, I admire Introstem's commitment to ethical practices and sustainability. Their dedication to using quality ingredients, cruelty-free practices, and eco-friendly packaging aligns with my values as a conscious consumer. Their transparency about their manufacturing processes and ingredients gives me confidence in supporting a brand that not only delivers exceptional products but also stands for integrity and responsibility.
Conclusion: A Beauty Obsession That's Here to Stay!
My beauty obsession with Introstem is far from fleeting – it's here to stay! Their products have effortlessly woven themselves into my daily routine, and I can't imagine my skincare regimen without them.
Introstem's ethical commitment and sustainability practices add an extra layer of admiration for this brand. If you are seeking effective, results-driven skincare that aligns with your values and delivers on its promises, I wholeheartedly recommend giving Introstem a try. Your skin will thank you, and you'll likely find yourself just as obsessed as I am!
For more information and to explore their product range, visit their website at https://introstem.com. The journey to radiant and healthy-looking skin awaits you!