9 Most Expensive Skin Care Brands Today
|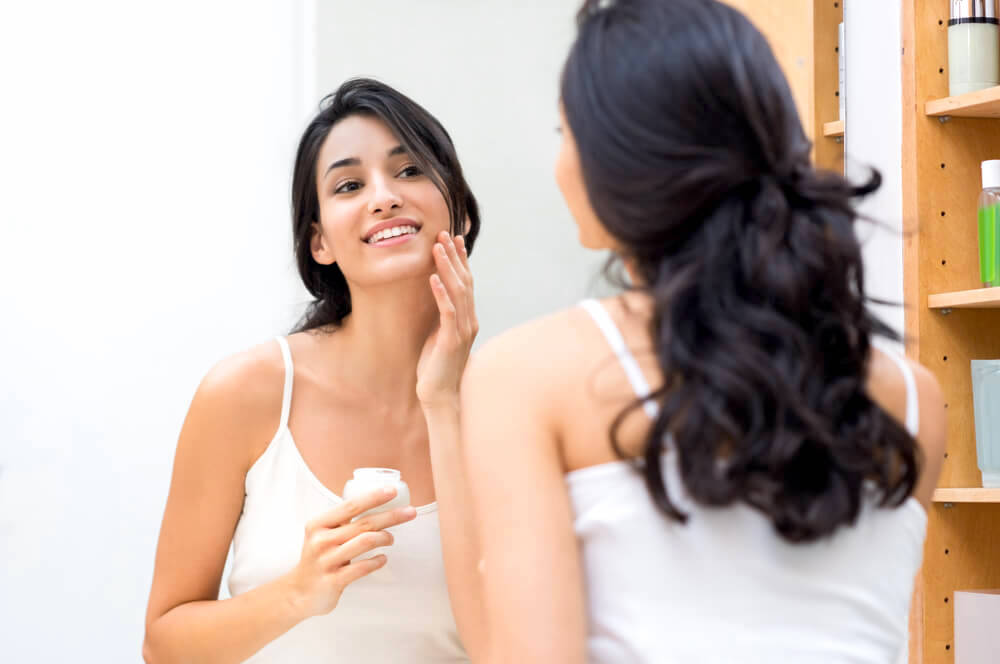 There are so many options out there when it comes to skin care products, and some are, unarguably, far superior than others. While price does not always equate quality, these nine skin care brands each have product lines that even the most discerning of individuals would be proud to put on their skin.
La Prairie

La Prairie was born at the La Prairie Clinic in Switzerland, a laboratory that is known for their innovative anti-aging cellular therapy.

Wondering what this actually means?
It means that the brand is able to make use of exclusive patented ingredients, such as the Exclusive Cellular Complex, which can only be found at La Prairie, and is able to really protect the skin against aging and the environment.
When formulating new products, cost is something that the brand doesn't think about when choosing ingredients, and, thanks to their loyal following, this is not something that their customers mind. 
This means that the products from La Prairie will usually contain top-of-the-line ingredients. An example of this is with their Skin Caviar Collection, which not only contains an extract of actual caviar beads, but also features caviar water to complement the caviar extract and double its potency.
Love the brand?
In addition to skin care products, you will also be able to find a perfume line by them, as well as a high-end makeup collection for those who live in the USA.
Guerlain
Although Guerlain may have started off as a perfumery, and is known as being one of the oldest perfume companies in the world, they soon ventured into the skin care industry, creating creams, lotions and more that were just as luxurious as their perfumes.
Being such a world-renowned brand, you can imagine that the cost of Guerlain's skin care products is quite high…
Some of their upper end products include the Orchidee Imperiale Black Cream, which costs just over $1100, while some of their more affordable products include the Gommage de Beaute Resurfacing Peel, which costs just over $60.
Having such a wide range of prices means that the brand is much more accessible to a wider market, giving more people the opportunity to try their products.
However, critics have looked into the brand's skin care products in great detail, and have a few interesting comments to make…
One of these is in relation to the ingredients that are used in Guerlain's products…
The brand does not actually post any ingredient information on their websites, and neither do the majority of their retailers. However, when you do get your hands on the ingredients list, you will find a number of harsh chemicals, parabens and other ingredients that are actually quite toxic for the skin.
JK7
Costing $1800 an ounce, the JK7 rejuvenating serum is touted as being the most expensive anti-aging serum on the market. 
While many other skin care brands may claim to have products that are completely natural, this is often not true, and they still contain a range of harsh chemicals.
This is where JK7 really stands out…
Not only are all of their products completely natural, but they are also not tested on animals. All of the ingredients that the brand uses are high performance ingredients, and are backed by scientific research.
A few of their signature essential oils include jasmine, chamomile and rose, each of which can cost up to $50,000 a litre when purchased in their pure form.
Thanks to the natural, plant-based ingredients that are used in JK7 products, these formulas are extremely bio-available, meaning that your body, and your skin, will be able to make use of every ingredient in the best possible way.
OROGOLD
There are so many different skin care brands out there that it can be difficult to know which ones to look at in more detail. One way of deciding this is by taking a look at the brands that your favorite celebrities use.
Why?
Because they have access to the best skin care advice and guidance, and, being in the public spotlight so often, they will only use brands that really benefit their skin.
When it comes to the different brands favored by celebrities, the one that often comes out on top is OROGOLD Cosmetics. 
This is a high end skin care brand that has an extremely unique selling point…
Each of their products contain 24K gold, which brings a number of benefits to the skin:
An antioxidant

An anti-inflammatory

Stimulates metabolism within skin cells

Reduces wrinkles and prevents premature aging

Protects collagen

Increases skin elasticity
A few of their highly sought after products include their 24K Caviar Elastin Restoration, which sells for just around $1200, as well as their Cryogenic Collection, which contains diamond powder along with the gold.
Sensai
Sensai is a Japanese skin care brand that makes use of advanced skin care technology, combining this with their signature ingredient, Koishimaru silk. Once reserved solely for the imperial family, extracts from this fibre are able to stimulate the body's natural supply of hyaluronic acid, which is key for keeping the skin hydrated and moisturized.
Unlike the majority of other skin care brands out there, Sensai does things a little differently…
Rather than disclosing all of the ingredients used in their products on their website, Sensai choose to keep this quiet, preferring for potential customers to visit a Sensai salon themselves and learn about their products and ingredients first-hand.
Not a fan of this concept?
That's not surprising, since many consumers are nowhere near a Sensai salon, but would still like to give the products a try. Thankfully, even though Sensai do not sell their products directly online themselves, there are many third party retailers that do, and you are likely to find more information on ingredients when purchasing from them.
La Mer
The origins of La Mer are truly fascinating, with some even claiming that the brand's story is nothing more than a marketing ploy, simply because it sounds so incredible.
Wondering what this story is?
It begins with a German aerospace physicist, who suffered from severe burns when an experiment of his went wrong. He then spent the next 12 years experimenting with a specific variety of sea kelp that grew near his California home, fermenting this with other ingredients to try to find a way to heal his burns.
6000 experiments later, he came up with a potent formula that not only healed his burns, but renewed his skin. Naming this cream Creme de la Mer, the brand was then purchased by Estee Lauder in 1991, after the death of the physicist.
Now that you know the story behind the brand, you are likely curious about this incredible cream…
Of course, it comes with a high price tag, and the reason for this is due to the powerful ingredients that it contains. Here are a few of the key ones:
Seaweed extract

Sesame seed oil

Eucalyptus oil

Copper

Zinc

Potassium

Magnesium

Calcium
Vine Vera
Vine Vera is a luxury skin care brand that makes use of a wide range of potent, but natural, ingredients, such as plant-based extracts and antioxidants.
While this may be the case, there is one ingredient in particular that really makes the products from this brand stand out when compared to others…
Wondering what this key ingredient is?
Sound familiar?
That's because this ingredient has been in the spotlight lately, as it is the main antioxidant found in red wine. This compound occurs naturally in red grapes, and is produced when the plant is under stress, to help them to maintain their health.
Experts discovered that these incredible properties not only applied to the grape plant, but also to human skin, working in the same way by reducing stress and free radicals. Since this is one of the main causes of aging, as well as a number of other skin concerns, resveratrol can really do so much to improve the health of the skin.

Each of the products from Vine Vera are formulated to really make the most of all of the properties that resveratrol contains. From their Resveratrol Cabernet High Potency Contour Eye Firming to their Resveratrol Zinfandel Skin Tone Correcting Serum, each product really brings this incredible ingredient into the spotlight.
Chantecaille
A family-run French skin care brand, Chantecaille is famous for using high concentrations of natural botanicals in their products.
As you can imagine, this does mean that the products can end up being quite costly, but their benefits far outweigh this…
One of the key aims of the brand is to help reduce inflammation, which is an issue that many people underestimate. Inflammation is one of the main causes of aging, so reducing this can have a huge effect on several other skin-related issues.
Here are a few of the brand's most popular products:
Rice and Geranium Foaming Cleanser –

contains rice bran to soften the skin, olive leaves to repair any damage, and soybean extract for hydration
Retinol Intense –

one of the brand's most expensive products, this serum contains high concentrations of retinol, as well as vitamin C, niacinimide and magnolia bark extract
Stress Repair Concentrate –

this is an eye cream that contains high concentrations of caffeine, for reducing puffiness, as well as sweet almond oil for moisturizing the skin, as well as green tea extract for its antioxidant properties
However, just like many of the other brands on this list, Chantecaille does not really disclose their ingredients on their website. This can be a problem for those who have allergies and need to avoid specific ingredients, so you may be best off visiting one of their stores to speak to a professional before purchasing a product from the brand.
Sisley

Sisley is another brand that has always understood the power that plant-based ingredients have, as many of these active compounds could easily be isolated and then formulated into creams and other products. However, it also makes the most of advanced technology, as it knows that this is also key to staying at the top when it comes to the skin care industry.

Intense research is at the foundation of everything that the brand produces, as well as the utmost in quality. In fact, if the brand can no longer find a certain ingredient at its highest quality, they have been known to discontinue related products, as they refuse to put a sub-par product out there.
In order to really boost their natural offerings, the brand's team of experts created an exclusive line of Botanical Skin Care products, which contain compounds that cannot be found elsewhere.
Want to give this a try?
You will need to head to one of the luxury spas that stock this line. Fortunately, they can be found all over the world, from Claridge's in London to The Carlyle in New York.
For those who do not want to travel, you can purchase Sisley products online. Some of their bestsellers include:
The Black Rose Precious Face Oil –

rich in omega 3 and omega 6 fatty acids, both of which are essential for a healthy complexion
Ecological Compound –

contains a wide range of plant extracts, including ginseng, horsetail, hops and rosemary
Floral Toning Lotion –

a toner that contains rose, witch hazel, cornflower and other gentle ingredients that make this a great product for sensitive skin
There are so many expensive skin care brands out there today, but you do need to remember that just because a product comes with a high price tag, this does not mean that it is superior to others. When making an investment in your skin, it is always worthwhile to take the time to look into each ingredient that is used within a product, to ensure that this really is the best product for your skin.