Though New Zealand is often heralded as the adventure capital of the world, you don't have to be an adventure junkie to enjoy this beautiful country. I was lucky enough to visit the land of the Kiwis when I was in high school, and I've been wanting to go back ever since!
Bungee Jumping
Okay, so if you're going to the adventure capital of the world, you kind of have to do at least one daring thing. New Zealand is home to the first commercial bungee jumping site, as well as the highest commercial jump in the world! It's such a thrilling experience you've just got to try it!
See the Haka
This traditional dance of the Maori people can be considered a war cry, a challenge, or can be performed for special occasions such as welcoming guests or celebrating achievements. It is so passionate that it is a wonder to behold, and seeing it performed live will leave you spellbound. The national rugby team, the All-Blacks, always perform it before a match, so if you can't find any other way to see it I'd highly recommend going to one of their games—you'll get to see the haka and get to watch some great rugby!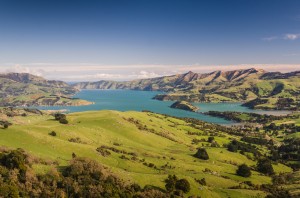 Visit the South Island
With only one-quarter of the country's population residing on this island, you might be tempted to skip this island in favor of the more populous north island—resist that urge! When visiting this island, you'll understand why people make so many sheep jokes about New Zealand. It's startlingly obvious when you visit the south island, with all its vast farmland, that the sheep really do outnumber the people here. This is also the island where the majority of the Lord of the Rings movies were filmed, which, as a huge fan, was a huge draw for me (imagine my delight when I found out my tour bus driver was an extra in the films!). But you don't have to be a fan of Frodo and his friends to appreciate the beautiful mountainous landscape. The scenes all over the island will take your breath away.
These three recommendations are just the tip of the iceberg when it comes to amazing things to do and see in New Zealand. It's truly a beautiful country with so much to offer, and I couldn't recommend it enough as a wonderful place to visit. Happy travels!