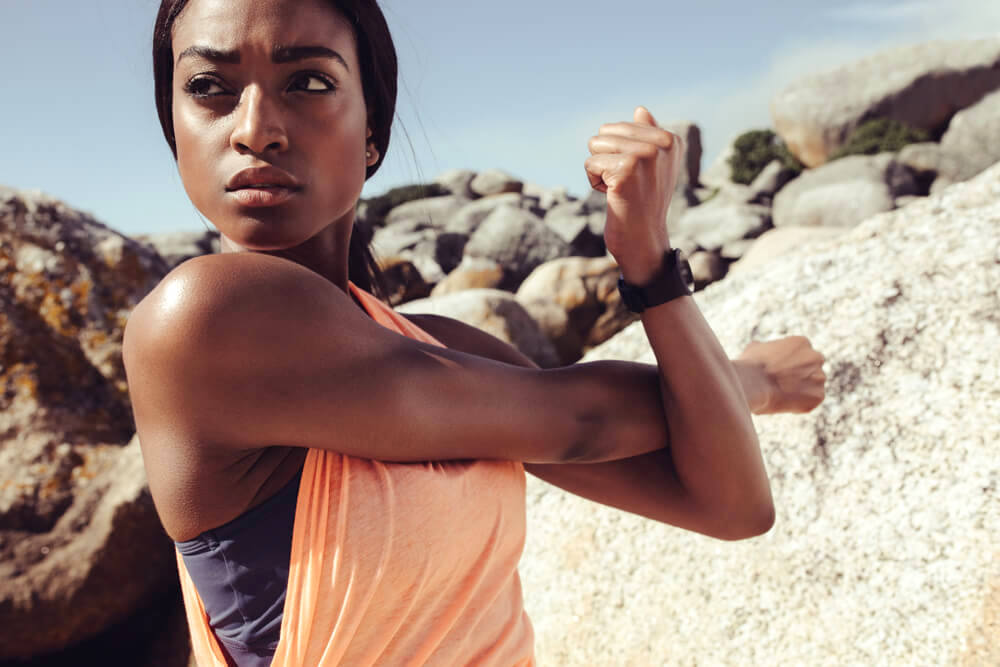 Need some new workout accessories?
Check out what these eight brands have to offer!
WOD Nation
Just like most of the other quality workout accessory brands out there, WOD Nation was launched by an athlete who wanted to improve the quality of fitness accessories. The brand began in 2013, and has since then grown impressively rapidly.
Curious about what WOD stands for?
It stands for Workout of the Day, and is a reference to the CrossFit program.
Although the accessories that the brand sells are geared towards CrossFit, they can be utilized no matter the style of your workout.
The jump ropes from WOD Nation are some of the brand's bestselling products. They offer three different types:
Double Under

Attack

Weighted
The ropes are extremely durable, and can easily be integrated into just about any workout.
The brand's resistance bands are also worth looking into. Yes, you may already have these available to you at your local gym, but those are unlikely to be the same quality as the bands from WOD Nation.
Do you often feel pain in your muscles after a particularly strenuous workout?
WOD Nation has a few products that could help with this…
Start with their Compression Muscle Floss, which is fantastic for encouraging your joints to slide about in an optimum way.
Their Massage Ball Set is also great for tackling inflammation and knotted muscles. Each set consists of two firm rubber lacrosse balls that are identical in size and weight, along with a spiky ball to help you get to those hard-to-reach areas.
Of course, prevention is always better than cure, and this is where the brand's protective gear comes in…
Choose from palm guards, strength straps, wrist wraps, knee supports and more – all designed to help you exercise safely and comfortably.
Got all of the accessories you need but can't decide on a workout?
Give the WOD Dice a roll. These feature different CrossFit workouts, enabling you to create a unique and fun workout of the day, each and every day.
Gymshark
https://www.instagram.com/p/BykvcUZAIzy/
Based in the United Kingdom, Gymshark has quite an interesting story behind it… 
It was started in 2012, by a high school teenager and his friends. Since then, it has rapidly grown into one of the most iconic fitness accessory brands today.
Wondering what accessories Gymshark sells?
They have some pretty general items, such as water bottles and phone cases.
However, they also have a few stand-outs, including:
Cork and Foam Studio Blocks – these have three adjustable positions and heights, and can help so much with yoga stretches
Hats and Headbands – these are available in a variety of different styles and colors
Running Belt – this belt has been designed so well. It has room for all of your essentials, but will keep your profile sleek and slimline, giving you total comfort while you run
Gymshark also sells a wide range of bags. From backpacks to gymsacks to sling bags, you will definitely be able to find your perfect workout bag at Gymshark.
Wondering why you can't find a Gymshark location near you?
For now, Gymshark is online-only, although this may be changing at some point in the future. This allows the brand to keep their costs down and remain on-the-ball when it comes to changing trends and consumer demands.
Bombas
Do you struggle to find the perfect pair of workout socks?
That might be because you haven't tried the socks from Bombas yet. 
Bombas is a brand that specializes in high performance socks. They have spent several years coming up with their innovative designs, and have definitely succeeded in creating socks that are ideal for working out.
What makes the socks from Bombas so great?
A few unique features, such as:
A hand-linked seam across the toes to provide extra comfort

A honeycomb structure at the center of the sock to provide extra support to the fit

Several improvements to materials that result in even more comfort and better performance
Speaking of materials…
The socks from Bombas are made from the very best merino wool and cotton, meaning that all of their socks are great at wicking moisture away from the skin. This will keep your feet dry all day, no matter how strenuous your workout may be.
Under Armour
Under Armour is a brand that had some humble beginnings…
They started off producing just one style of t-shirt, designed to improve performance and comfort for athletes.
Now, they produce a wide range of different workout clothing, shoes and accessories, giving you everything you need to look sharp and stylish while working out.
The clothing that the brand sells is definitely worth looking into. There is such a variety to choose from, and they offer styles for both men and women, as well as children.
Wondering what accessories Under Armour sells?
Their shoes are extremely popular, and for good reason too. Whether you're looking for shoes for running, football, golf, basketball, or just to wear to the gym, you'll find them at Under Armour. They also sell a range of slides and sandals for when you need something a little more casual.
The bags from Under Armour are also stylish yet functional. They sell totes, duffles, sackpacks, backpacks and more, in many different colors and sizes.
If all of that was not enough…
The brand also sells a range of headwear, gloves, socks and belts – everything you need for your workout wardrobe!
Nathan Sports
https://www.instagram.com/p/Bww-MZGI7wr/
Nathan Sports is a brand that specializes in workout accessories. Specifically, accessories that are designed for running.
Thanks to their constant innovation, this brand has been able to produce a wide range of accessories that are used in workouts all over the world, with retailers in more than 45 different countries currently selling their products. Of course, if there isn't a Nathan Sports retailer where you live, you can always shop online too.
Want to know more about their accessories?
One of their most popular products is their Hydration Packs. These are packs that you wear while working out, and they feature a number of different pockets to make it easier to carry your gear. The packs boast Hydration Bladders in different capacities, ranging from two liters to twelve liters, enabling you to only purchase what you really need.
The brand specializes in several other accessories too, such as:
Lightweight running belts, in case you don't want one of the full packs mentioned above

Armbands that can be linked up with your smartphone

Hats, including beanies and baseball caps

Laundry detergents that are great for eliminating workout odors
JUNK
Need a new athletic headband?
While many of the brands on this list sell headbands too, JUNK is a company that specializes in high-performance athletic headbands. They are based in Arkansas in the USA, and do everything from the design to the printing to the sewing all in-house. 
Since headbands are the brand's main focus, they are able to offer up a great selection of different headband styles. Their patterns are also top-of-the-line, with everything from florals to flags to animal prints adorning the bands.
JUNK is also continuously releasing new patterns and styles, so you will likely find new collections to shop from each time you need a new headband.
Wondering if there's anything else the brand sells?
Yes, they produce a range of baseball caps, as well as workout t-shirts. They also have a well-stocked selection of sunglasses in different colors and shapes, including a few that boast reflective qualities.
Perfect Fitness
Perfect Fitness is a brand that focuses on functional training and natural movements, creating accessories that are in line with this.
The founder of the brand is a US Navy Seals veteran, who once studied the high injury rates that the Seals experienced. He discovered that this was all down to training methods that were outdated, and so set about to change this.
How did he manage to do so?
By developing the Perfect Pushup in 2006. This is still the brand's signature product, consisting of push-up accessories that feature rotating handles and ball-bearing system, both of which help to engage the muscles but reduce the amount of strain placed onto the joints.
Since then, the brand has expanded their product offerings to include a wide range of different workout accessories. They sell products to help with:
Push-ups – in addition to the Perfect Pushup, Perfect Fitness also sells knee pads and sliders to help take your push-ups to the next level
Pull-ups – from a simple bar that can be fitted into almost every doorframe, to a full-on multi gym, these products are designed to help with your pull-ups
Core training – everything from knee pads to ab carvers to sliders make it easier to give your core a good workout
Strength training – whether you want weighted belts or resistance bands in varying weights, the strength training products from Perfect Fitness will help you to build those muscles
Running – hydration belts are a must-have, especially for a long run, as are reflective vests, safety straps and armbands that you can fit your phone into
Perfect Fitness also focuses on post-workout accessories, from muscle rollers to massage canes. Their cooling towels, caps and headbands are also great, especially when you are doing a strenuous workout in the heat. These are all made from CoolPoint Performance fabric, ensuring that you stay cool and dry for hours, no matter how much you may end up sweating.
Looking for a way to keep track of your workouts better?
Perfect Fitness sells a few fitness monitoring tools to help you to do exactly that. In addition to their digital stopwatches, they also offer pedometers and step counters, making it so much easier for you to set new targets and goals.
Manduka
https://www.instagram.com/p/Bxuwmj3hK97/
If your workouts are usually yoga-related, then Manduka is a brand that you should definitely know about. 
Manduka specializes in yoga products, apparel and accessories. These are not only used by millions of customers all over the globe, but also by more than 4000 international yoga studios.
Looking for a new yoga mat?
The designs and patterns on the Manduka yoga mats will definitely appeal to just about everyone. What makes these mats even better is the fact that they are crafted out of a wide range of materials, such as:
The Eko Yoga Mat – these eco-friendly mats are made from tree rubber that hasn't been harvested from the Amazon. The rubber provides a great grip, helping you to hold even the most difficult of poses
Manduka x Yoga Mat – designed for more professional users, this multi-functional mat is lightweight but extremely dense and well-cushioned. This not only makes the mat super-comfortable, but also provides added protection for your joints
The Equa Yoga Mat – these feature a towel-like microfiber layer on the top of the mat. This not only provides good grip, but are also extremely absorbent, keeping your body dry throughout your workout
Many of their mats also boast the brand's patented Skidless technology.
Wondering what that actually is?
It makes use of small silicone nubs to help the mat retain its grip, enabling you to workout in ease.
Want to know what other accessories the brand sells?
Yoga towels, bags and mat washes are available, as are a wide variety of different yoga props. From blocks and bolsters to meditation cushions and blankets, yoga fanatics will really have a tough time reigning it in when shopping from Manduka!
There are so many fitness accessory brands out there, but some definitely do offer so much more when it comes to quality, style and functionality. The next time you're looking for some new accessories, be sure to refer back to this list, as the brands mentioned above are guaranteed to not disappoint.