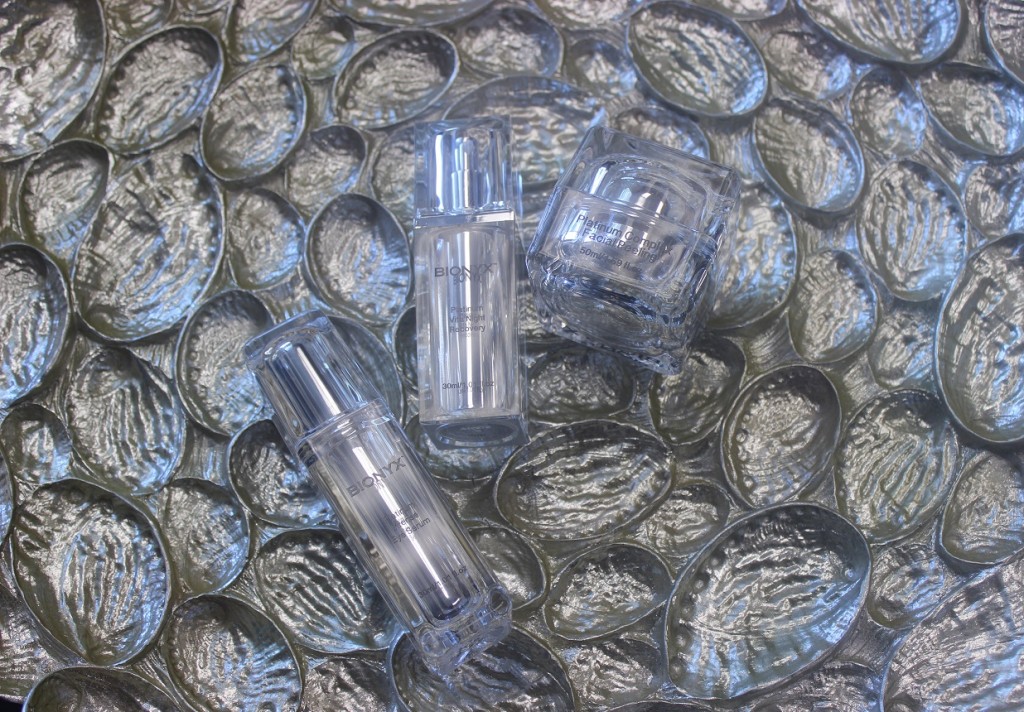 I am always searching for better skin care products. Although I am quite satisfied with what I have finalized on after lots of trials and errors, the blogger in me wants to keep trying new things, reviewing new skin care brands, discovering holy grail products and help you make the right choices.
Bionyx wasn't a brand that I am familiar with, after all, the brand itself is relatively new. However, once I had the opportunity to try out their platinum-based products, I really couldn't say no. The brand prides itself on the use of platinum as the signature ingredient and also boasts of avoiding harmful ingredients which damage the skin.
Like most people around me, I am not aware of what each ingredient does (or doesn't do) when it comes to skin care. However, over the years, I have realized that I need to look for things like vitamin A, vitamin E, vitamin C, DMAE, collagen, etc. in my skin care products. And Bionyx checked all the boxes in this category.
The second thing that attracted me to this brand is its packaging. The jars are absolutely fantastic, and they're just what someone would expect from a brand which uses platinum as its signature ingredient. Each jar looks like a precious jewel on my vanity, but what delights me even more, is that each product is as effective as it is beautiful. And finally, the smell. Oh, that refreshing smell!!! I leave out so many skin care products because they either smell bad or are heavy on the smell. But, Bionyx products have the right balance, they smell fresh, and they ensure that you don't end up smelling like the product. I wouldn't say that it is subtle, but it is not heavily perfumed either.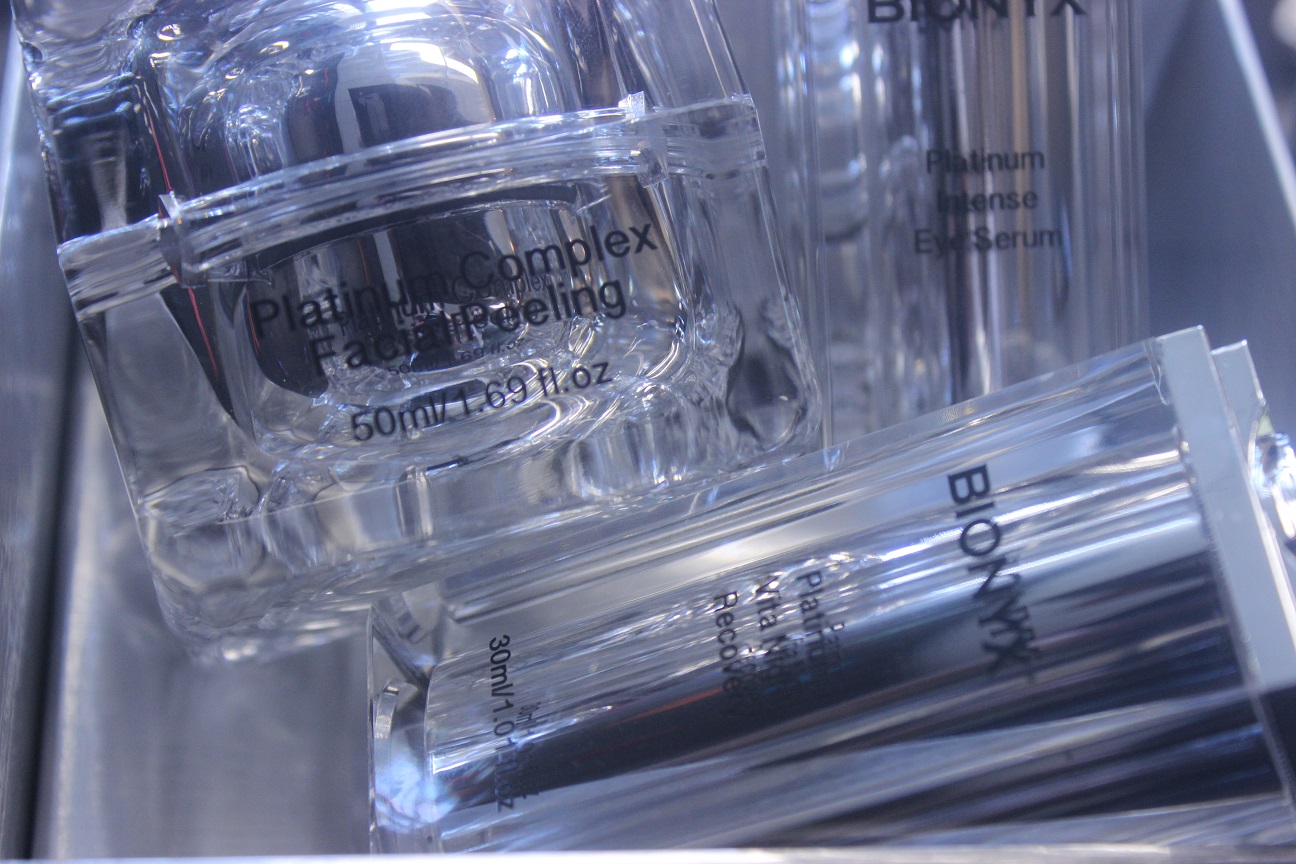 Platinum Complex Facial Peeling – This is one product that I was very apprehensive about trying. I have had terrible experiences with at-home deep peels in the past, and I really wasn't in the mood to go through the same thing again. However, the platinum facial peeling wasn't the first Bionyx product that I tried on my skin, and I believe the only reason I gave it a try was due to the kind of results that the other products offered. What I like the most about this peel is that it doesn't hurt or irritate the skin. In fact, it leaves it looking more flawless and nourished!! All those of you who are not happy with your exfoliators are bound to fall in love with this product.
Platinum Redefining Serum – This serum contains a blend of vitamins and other beneficial skin care ingredients which are mainly responsible for the kind of phenomenal results it offers. It is actually one of the most non-greasy and lightweight serums that I have ever seen, and I am totally impressed. Although I am very happy with my current serum, I don't mind reserving something so exclusive for those special occasions. After all, my face does look flawless whenever I use this serum!
Platinum Vita Night Recovery – The last product Bionyx that I had the pleasure of trying out was the Platinum Vita Night Recovery. I believe this is my favorite item in the Bionyx range. I understand many users always go for that mask, but I'd like to give this particular product its due worth. After using this night cream for a few consecutive nights, I was surprised to see how amazing I looked the next morning. My face actually seemed to be full of life, and it never looked tired the first thing in the morning, something that never happened before. Moreover, I have dry patches and oily patches, so something like this cream is perfect for both issues.
Overall, I believe that Bionyx is a fantastic brand, if you can get yourself to look beyond the price tag that is. I personally cannot be buying products that are so expensive for my skin care regimen, but if you have some idle dough lying around, I would say spoil yourself. As for the products, they're totally worth that absolutely crazy price tag!!