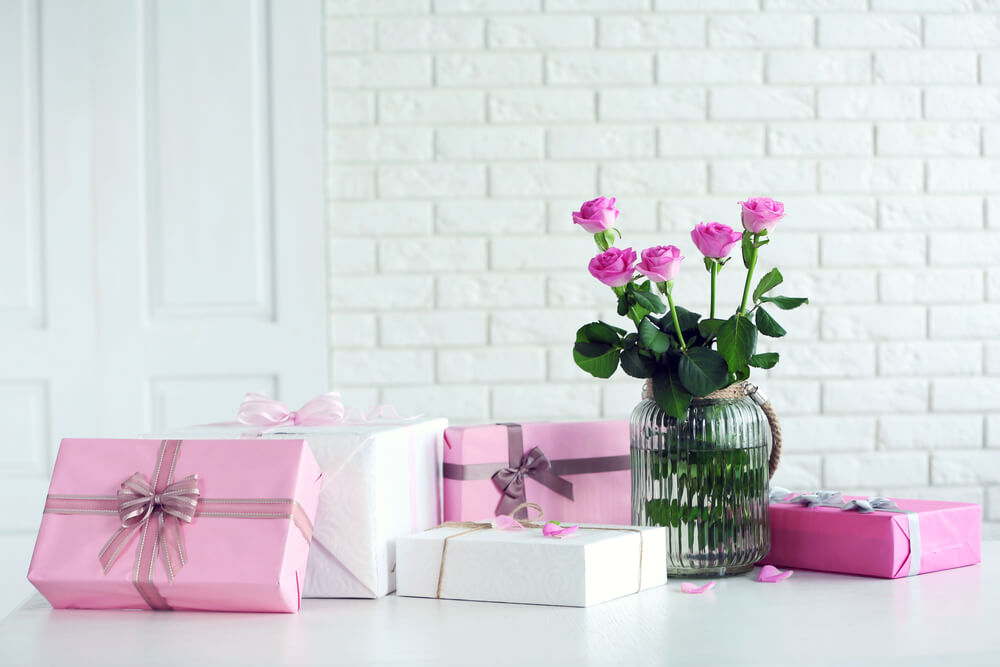 "A house is made of bricks and beams'' so goes a famous quote, and honestly, a new house might feel that way. It is the shared memories, affection, good laughter, and small reminders of family and friends that fill it with the warmth of a home.
Thankfully, a housewarming party is an opportunity for you to help transition the house of a loved one into a home. Whether they are first-time house owners, people who moved into a new neighborhood or a family that is finally settling into their dream house, your gift options are limitless.
We have compiled a list of 19 stylish but quirky housewarming gifts that can perfectly convey your sentiments.
Candles
What says 'housewarming' better than the warmth and scent of a fancy candle? Shop for good quality candles and if you know their favorite scent, go for it. If not, you are better off with a rich but subtle scent to ensure that your gift is well appreciated by all.
100% beeswax candle, like Royal Bees Beeswax Pillars Natural, will instantly fill their home with a homely sweet smell of honey. While at it, make it more thoughtful by including a lighter and having the gift beautifully packaged.
Throw Pillow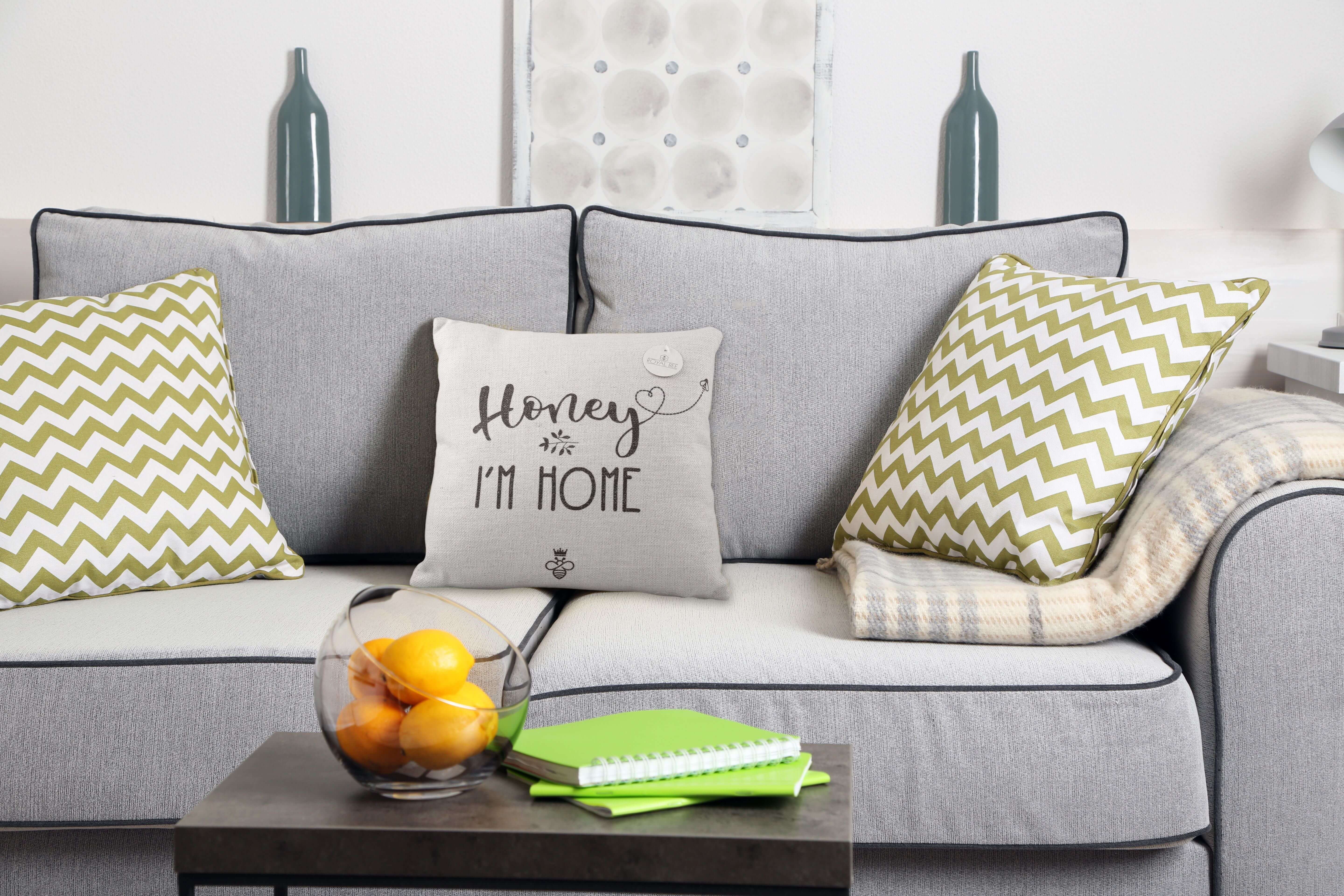 Every time they walk into their living room, they will be reminded of you by a pillow that pops from the rest. To ensure that your pillow ends up being used, choose a color scheme that fits their living room decor but if you are visiting for the first time, go with neutral colors that blend with a variety of styles.
Other tricks that can endear your gift to the recipient is customizing the pillow to their theme-think of giving a bee pillow to someone who loves to sweeten their lives with honey or a cat print pillow to a cat lover.
Floral Bouquet Diffuser
If your loved ones or friends can't keep plants or flowers alive, it's perfectly okay; a floral bouquet diffuser is a great option. Find out their favorite flower scent and surprise them.
The gift, of course, suits all people who are into home fragrances and will keep the memory of you in their home long after flower bouquets have withered and the candles have burned out. Here's the best part; they can switch the fragrance oil to suit their own preference or to match the prevailing season.
Wine Rack
This is a perfect gift for wine lovers. It gives them a beautiful way to display their wine collection. Aim for stylish, unique, and versatile but also consider size-you don't want your gift to end up in the basement.
If it's not too much, combine with a bottle or two of their favorite wine and you are good to go. Other thoughtful additions besides wine include a corkscrew and wine thermometer.
Dishtowel Set
Everyone needs and uses dishtowels so you can never go wrong with a set. Whether someone is wiping spills, wrapping bread or drying dishes, you just gave them several to choose from.
More so, no one can ever have enough; not when you can use them to line baskets and trays, seal steaming pots, as placemats or even to decorate your home. You can give them as they are or have them conveying funny or customized messages.
Flower Vase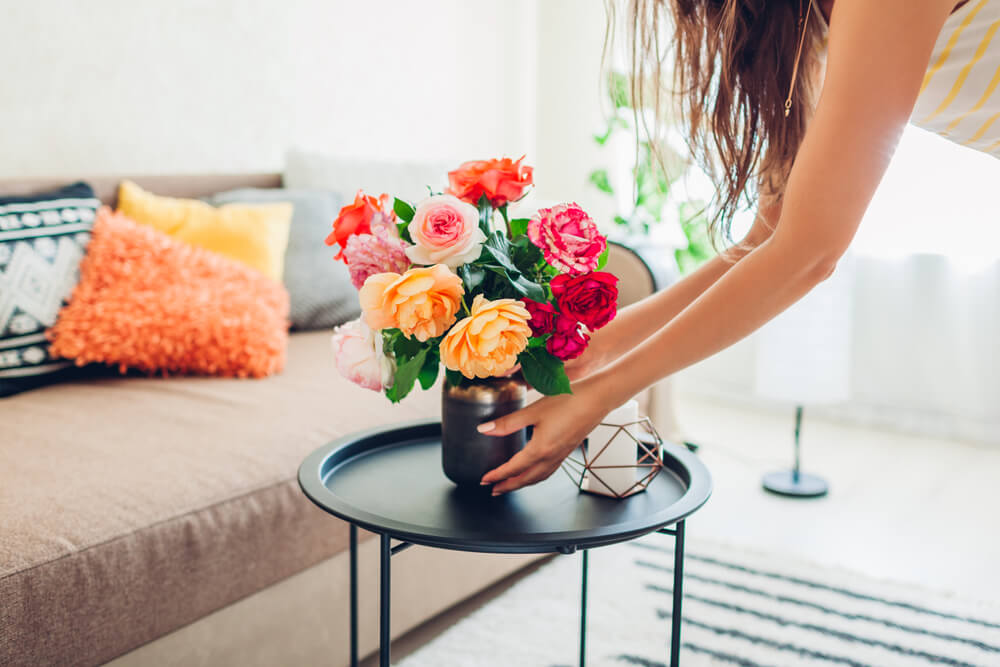 Is your gift meant for people who are fond of flowers? You can show up with a fresh bouquet of their favorites and you know what will outlast the flowers, a beautiful vase. You have an array of choices when it comes to color, design, and material of the vase but don't overthink; it's the thought that counts.
Flower lovers can never have enough vases so chances are that your vase will be displayed somewhere. To personalize the vase, have it engraved and if possible, in their favorite color and preferred design.   
Coffee Maker
Are you gifting a coffee lover? It is possible that they already own a coffee maker that they love. You should therefore only take this route if you are prepared to wow them into making your gift the new favorite. How do you go about it?
An upgraded or more luxurious version of their coffee maker would be a perfect gift. While at it, ensure that it makes their preferred type of coffee. If your budget allows, go ahead and get them an espresso coffee machine.
Doormat
Whether it says welcome or something else that makes your friends laugh every time they walk up the door, a doormat is one sure way to remind them that you are part of the significant step in their life. You can also get one custom made and have their initials or words to make whoever visits them right at home.
For a doormat, durability and resilience are important factors based on whether it is an outdoor or indoor one. Consider this even as you look for a good looking gift.
Art
A piece of art is one of the most amazing housewarming gifts that you can give. While choosing art may seem daunting, the versatility of art presents numerous choices to work with. A great place to start would be what that person means to you.
From there, you can consider their home decor, a subject they have interest in, and maybe the available space in their house. You can also find something with sentimental value to them like an old photograph or their own art and frame it. If you are giving it to an art lover, consider surprising them with something from their favorite artist.
Cookbook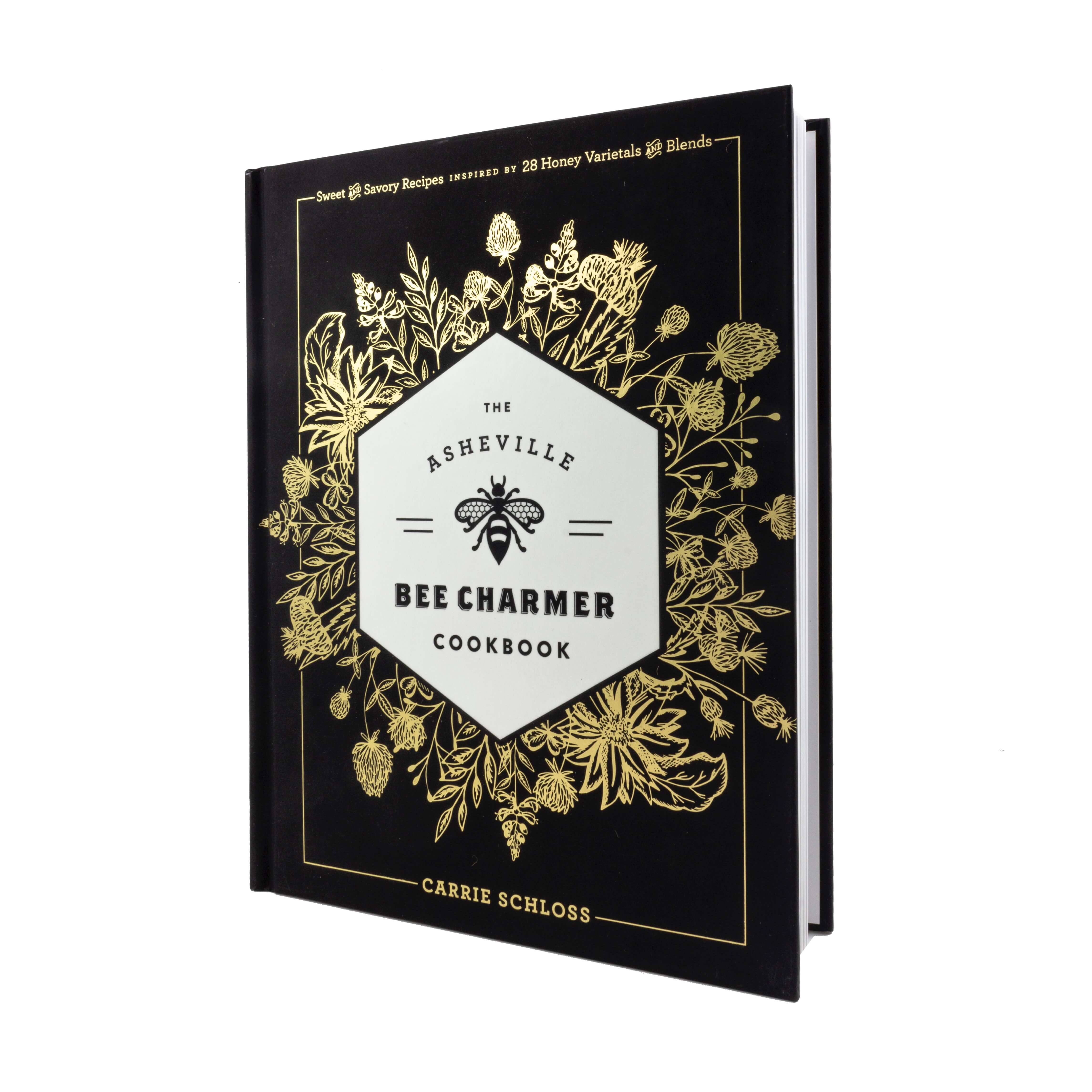 A cookbook keeps on giving and giving unless you are presenting it to someone who would rather order his pizza than cook it. For a giftee who loves to cook, it is likely that they have a collection of cookbooks.
In this case, a unique book like The Ashville Bee Charmer cookbook for a honey lover would be amazing. So, what makes the cook in your loved one pop? Use that to get them a book that they will use, reuse and happily pass down the generations.
House Plant
How dedicated is your recipient to taking care of a plant? A beautiful potted plant will outlast a bouquet of flowers to create a beautiful ambiance in the recipient's house. For someone with proven green fingers, any plant would be a great addition to their interior decor.
If the gift is meant for a beginner, however, the idea would be to choose a plant that is appealing but with very low maintenance. An attractive planter also adds a special hint.
Picnic Baskets
If they are outdoorsy or the romantic type, they will never have enough picnic baskets. These come in a variety of sizes and styles and you can only be limited by your preference or maybe your budget.
Narrow down your search by considering the number of people in the family and a style that would suit them. Further, you can buy one that comes with an accessory set or buy an empty basket and customize the accessories to suit the recipients.
Beverage Cooler
The gift suits a reveler who also likes spreading the cheer. Nevertheless, there are also smaller ones specially made for your camper, hiker or road tripper friend. If you are buying one for their home, be sure to check that there's enough space in their home to put it.
For the others, personalize the color and choose a design that best suits their needs; for example, you can get a back-pack or sling cooler for the dude who is always on the move and a portable mini cooler for the camper.
Tool Kit
There's something about tools that beckons you to pick them up and use them. This comes handy in a new house. Whether you are getting a tool kit for your hands-on buddy or your college graduate who just started living on her own, this is one gift that they are sure to use.
Luckily, there are plenty of options for all levels of skill from basic home tool kits for beginners to complicated and heavy-duty ones for pros. If you can, find out what they already have and invest your effort in wowing them with something new or different.
Spice Set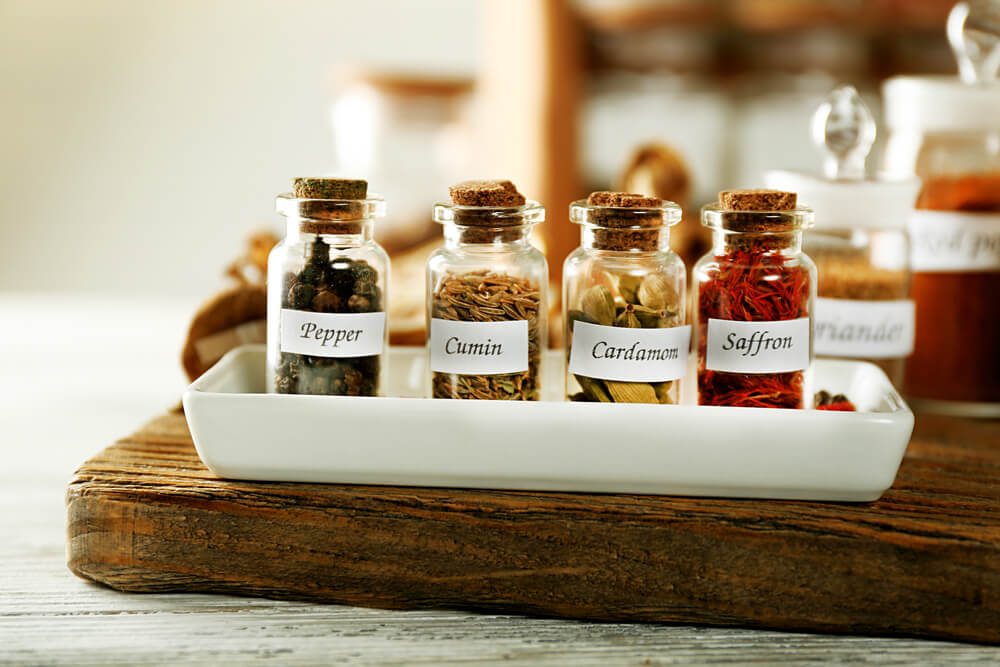 If they love to cook, then they'll appreciate one more spice set. Even better if they are willing to try new ones. Whole spices are said to be better and richer in flavor than ground ones.
If you choose to go with ground ones though, ensure that they are from reputable stores. Tailor the collection to their favorites or take them to a whole new culinary adventure.
A Set of Wine Glasses
This is another delightful gift for someone who appreciates good wine and doesn't mind entertaining. Experts will tell you that the clarity, stem, and bowl of the glass are key determinants of the type of wine glasses you choose.
When you are giving the glasses to someone with a particular taste, it helps to get the type of glass right. On the other hand, buying a set of assorted pieces or an all-purpose set will ensure that your gift elicits a good reaction.
Serving Platter
Serving platters are great for every day serving of foods like bread, fruits or burgers. They also make it easier for guests to have their fill of preferred food without the assistance of the host. Who wouldn't want that?
Give thought to material, functionality, and versatility but don't ignore the aesthetic appeal; remember that the platter is meant to attractively display food. To fit the gift into other dinnerware in your host's home, look for white or other neutral colors.
Cheeseboards
Whether you are having a picnic, enjoying time with friends, or just sampling what the world of cheese has to offer, a good cheeseboard is a worthy companion. Have this in mind when shopping for a gift for your cheese-lover host.
There are plenty of cheese boards to choose from in terms of design, color, and material. The material stands out, with the most important factor being porosity or lack of it. In short, the less porous, the better. Bring a wooden, marble, glass, or slate board and you just might secure a future invitation.
Candle Holders and Stands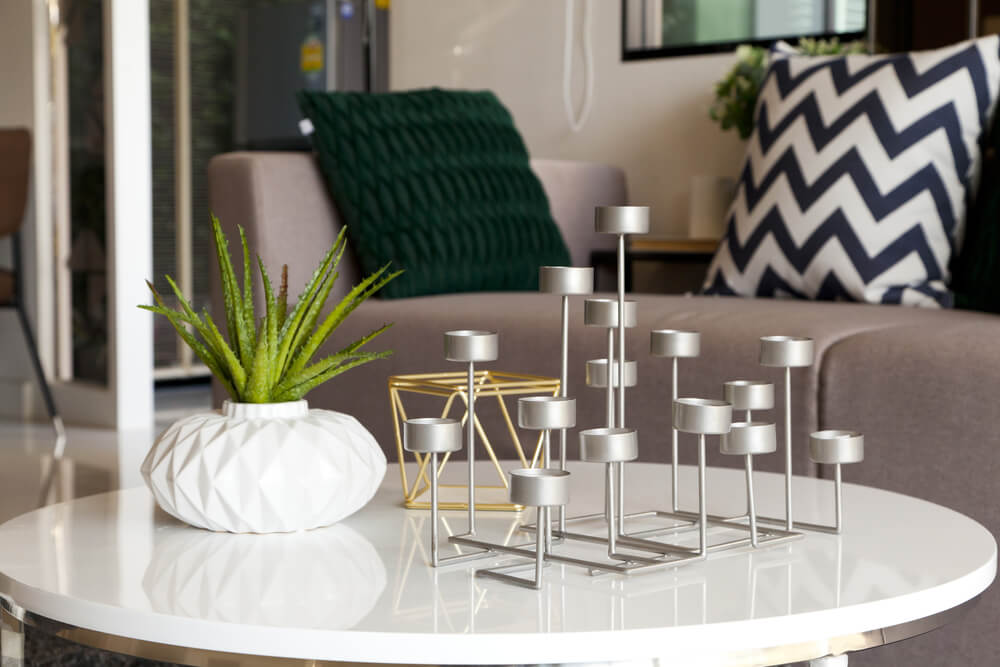 As far as non-furniture gifts go, candle holders are among the best gifts for housewarming. Apart from reminding your host of you every time they are having a candlelit evening, candle holders complement the decor. The trick is to go for a set that is both elegant and decorative.
Candleholders and stands provide a wide variety to choose from. Your options include glass, marble, terrazzo, brass, and silver holders. Once you have gotten the material down, go for a wild design. Eye-catching styles such as lanterns, circuits, hurricanes, taper, and sconce will do.   
Laundry Basket
Laundry is probably the last thing anyone thinks about during a housewarming party, but once you leave, they will appreciate the thought. For your loved ones, a basket is both a practical and thoughtful gift. So, if you do not mind the bulkiness and side-looks, head to the store and choose the good old laundry basket.
Here, you are going for both durability and taste. For the size, choose depending on the size of the family. Laundry basket styles of note include hand woven bags, with or without stands. You may also consider felt, bamboo, plastic, and canvas bags with elegant finishes. If time permits, add a personal touch by weaving or styling their name somewhere on the basket.
Final Thoughts…
With any of the above gifts, you are set for a great housewarming party and an opportunity to engrave a lasting memory in the lives of your loved ones. Finally, remember that you are the greatest gift that you can give. That said, give them a good laugh, the best you and the greatest company during this significant time of their life.