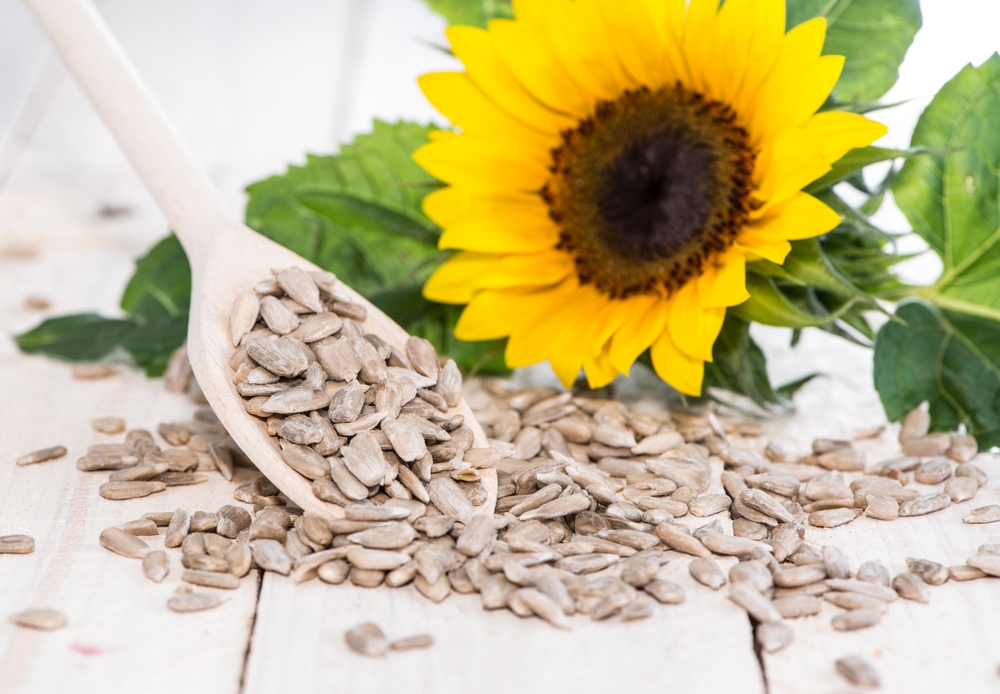 Not many of our readers would be aware of this, but munching on sunflower seeds could prove to be beneficial for the skin and health. These seeds contain loads of vitamins and minerals that are considered advantageous for making the skin nourished and nutrition filled.
In this segment, we are going to explore the benefits of sunflower for the skin in particular.
Protects and Maintains Healthy Skin
Sunflower seeds contain vitamin E, which safeguards the skin from oxidative cell hazards. It also contains copper that makes way for a healthy skin complexion. This copper is absorbed by the body to produce melanin, the responsible pigment that gives color to the skin. This protein safeguards the skin from the harmful UV rays and the problems that result out of it!
Delivers Anti-Aging Properties
Sunflower seeds have high concentrations of vitamin E which prevent skin aging problems from occurring. There are other nutrients that make way for skin vitality and health and also helps fight free radicals. It also safeguards the skin from sunburn, wrinkles, fine lines, scarring and other such problems. These seeds also contain beta-carotene, which make the skin lesser sensitive to the sun rays. These components, as a result, protect the skin surface and also delay the skin aging problems.
Prevents Acne, Pimples and Other Skin Concerns
Everyone wants skin that is smooth and naturally glowing. These seeds have good sources of oleic, linoleic, stearic and palmitic acids that help in the formation of elastin and collagen. These components thus make the skin nice, smooth, soft and vibrant. It also comprises of numerous anti-bacterial properties that prevent pimples, acne, rashes, irritations and other skin complications. These seeds are also said to be very effective in fighting eczema and dermatitis.
Acts as a Great Moisturizer
Sunflower is also a very good moisturizer. It allows the skin to keep the moisture and also accounts for its strong and resistant barrier. Well, most of its moisturizing properties are due to its availability of linoleic acid.
Thus, we have come to a conclusion, that sunflower seeds are packed with tons to vital minerals and vitamins that help in skin beautification. They make it young, spot free and naturally glowing. For people who are looking for skin solutions, this is one which they should employ more often!